It seems that we blinked, another year went by and Christmas is on our doorstep.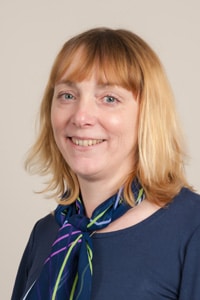 For me the Christmas lights that start to light up our towns and villages give a welcome lift to the miserable, dreary, dark nights and winter weather. In our practice, the Christmas playlist is playing and by Christmas Eve, we are all humming along to the tunes without even thinking about it.
Christmas is a strange season in optics. While other shops are gearing up for an influx of shoppers and the queues into towns are increasing, we have historically had a quiet period. I can still remember when I was working in busy town centres as a newly qualified optometrist in the late 1980s, sneaking off to catch up on my Christmas shopping during the quiet diary times and being amazed at how busy all the other stores were. However, over recent years, there seems to have been a shift and the Christmas lull comes later and later in December. We try and use it as a time for colleagues to catch up on training and development needs. One year we did a job role swap to make colleagues appreciate each other's roles. There was a limit as to who could take on the optometrists' responsibilities, but all other job roles could be interchanged and I like to think that colleagues learned a lot about each other from the experience. Putting an optometrist in charge of the admin and phone calls for the day was amusing to say the least, until we tried to decipher their handwriting.
I am always mindful, though, that some patients who do turn up over the festive period are the ones for whom Christmas is a lonely time. To come and see us is an excuse to get out and chat with other people; we may be the only people they see, as local meeting groups wind down for the Christmas break. My role can sometimes be as much a counsellor as an optometrist and probably more so than ever at this time of year. It is noticeable that families and friends are more geographically spread nowadays. I recently had a lady telling me that as her family were all now in Australia, her Christmas Day would be geared around when she could Facetime them and feel a little like a part of their Christmas. We have also found an increase in the number of elderly patients being brought to see us while their adult children are visiting for the Christmas break.
Traditionally we have also been quieter because patients have better things to spend their money on in December than spectacles. Now that they are seen as more of a fashion item (perhaps not as much as we'd like), we do see more relatives treating their family members to new spectacles as presents for Christmas and this helps keep us busier for longer than previously in the run up to Christmas. But what has definitely changed in recent years is the scope of eye health care that we can offer our patients, often for conditions that don't chose to manifest themselves at convenient times. With our community schemes we are able to effectively triage these patients in a much more convenient setting than the hospital as a part of our community MECS scheme. When the sale of spectacles and routine eye tests dip, these appointments become more of our bread and butter.
Red eyes and PVDs don't wait until the festive break is over in January; in fact, the number of red eyes may increase for other reasons. A lady I saw a few years ago appeared in clinic complaining of a sore, red eye after gardening. It transpired that as a keen gardener she had decided to get some of her home-grown holly for table decorations. While cutting it on a windy afternoon, part of the bush flicked into her eye, hence why she was in my consulting chair complaining of a mildly sore eye. Examination showed that it wasn't mild, but had fully penetrated the cornea, resulting in an iris prolapse, for which an urgent ophthalmologist appointment was arranged. Had we not been there, she told me later, she would probably have left it and continued with the cold compresses.
It certainly makes sense to have such schemes running from a funding as well as an eye health point of view, saving ophthalmology precious time for those who really need it and offering more local, convenient, initial appointments. It is such a shame that these schemes are not available nationally. Instead it has become a postcode lottery as to whether you can receive such eye health care and advice. Maybe Santa could deliver that as a Christmas present for optometry in this country: fully integrated ophthalmology and optometry, where all patients who wake up with an eye problem are logically directed as the first port of call to their optometrist, who is, after all, fully qualified to deal with such issues.
Judy Lea is optometrist director of Specsavers Longton.
Share, Print or Favourite