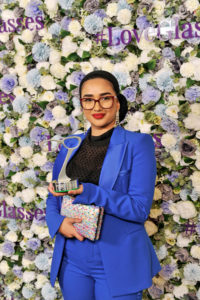 Student optometrist Nashwa Choudhury, 21, from Bradford won the 2019 Spectacle Wearer of the Year Editor's Choice Award. She has also worked as part-time optical assistant, frame styling, preparing dispenses and pre-testing customers. 
How many pairs of spectacles and sunglasses do you own? 
I have eight different pairs of glasses. The glasses that I wear always change depending on the outfit I have on, the mood that I'm in, or the type of occasion it is.
Can you describe your favourite pair?
My favourite pair is definitely the round shaped, tortoise shell Kylie Minogue frames.
What frame shapes, colours or styles do you usually go for?
Tortoise shell is my favourite print on plastic frames. I think it goes well with every occasion and with all looks! I'm obsessed with round shaped glasses, I feel they suit my face best and they're also in fashion at the moment.
Who would you pick as your style icon of glasses wearers and why? 
I've recently been obsessed with Gigi Hadid's collection for Vogue eyewear. The frames are vibrant, bold and I love how they express her unique style. I'm here for it!
How long have you worn spectacles for, and what prompted you to go for your first sight test? 
I've been wearing glasses for around ten years now. My mum was the one who took me to my first sight test. I've always thought glasses looked cool on people. As a child whenever I was in the testing room, I'd intentionally read out the letters on the chart wrong because I thought it was enough for me to end up with glasses (of course it didn't work lol). However a few years down the line I ended up needing glasses for concentration. It was a dream come true!
Do you wear contact lenses? 
No, I don't wear contact lenses. I like glasses!
How important is eyewear to reflecting your personality?
Eyewear is an extremely important part of my outfit. I believe glasses are a great way of expressing my personality and individuality. I see my glasses as more of an accessory which is why I love them so much. I always make sure the pair I'm wearing suits my mood, outfit, makeup and the occasion!
What are your top three tips for selecting the right pair of frames?
My top three tips on selecting the perfect pair of glasses:
See your glasses as an accessory that'll enhance your look! Be creative and experiment with different shapes and colours to compliment your style.
Choose frames that suit your face shape. Don't be afraid to try on different styles to see which one suits you best.
If the glasses make you feel good then they're the right pair for you – go for it!
This interview first appeared in Optometry Today magazine.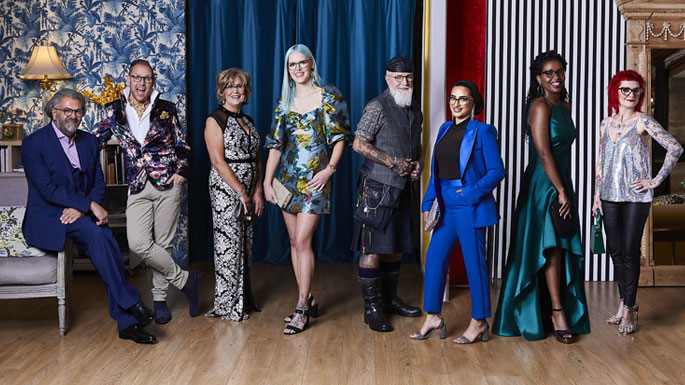 Share, Print or Favourite