Judy Lea hopes that speaking with parents, teachers and students can
spark an interest in future students looking at optometry as a flexible, rewarding and well paid career option

.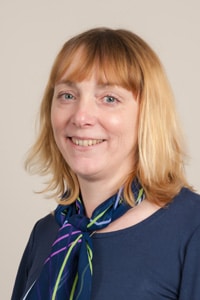 It's disappointing that many schools and careers advisers do not recommend optometry to their students, with many not even knowing what it is. I've lost count of the number of patients who are shocked that there is an actual degree to study in optometry; most seem think that we work our way up from reception. The more able science students are steered towards medicine or engineering and optometry is traditionally a career that students fall into by accident.
I find it hard to understand why. Optometry has been a great career for me, easily fitting in around childcare needs when my family were younger. I was able to reduce my hours then increase them as they needed me less – not many careers allow that flexibility. Although it doesn't quite have the same financial rewards of previous decades, optometry is still a secure, rewarding and challenging career. There are few careers where you are put in a position to save sight and in some cases lives, improve quality of life and meet a whole range of new people from different backgrounds every day in clinic. And be in a good position to pay off student loans. When I mention that to parents, they are much keener for their children to consider it as a career.
In practice we have worked hard at sparking an interest in optometry in children from a young age through to high school. I enjoy it when primary age children visit to see what an optician does then go back to school to set up a corner of their classroom as an "opticians practice". I have spent many hours testing teddy bears over the years and showing the stereo tests we have in practice. It is great for encouraging young children to ask their parents to take them for an eye test. Indeed, one child whose parents brought him in to sit in the 'magic chair' was found to have a significant uncorrected astigmatism and at the age of six could be treated before the meridional amblyopia became established and untreatable.
For high schools we sponsor activities that children are involved in, ranging from sports clubs to Christmas events, and encourage local schools to use us for their work experience weeks.
Children of all ages are wowed by the view we get of the retina when we share retinal photography with them and soon we will be able to share the scans from our OCT. Yet they still see optometry as a back-up career choice. In my view the straight As student doesn't always make the best optometrist. You need someone with good people skills as well; it isn't just about sitting exams.
I always speak with my younger patients about what subjects they are studying at school. If their subjects match those required for optometry, I suggest it as a career choice for them. Recently I examined a teacher who was head of Maths. She had worn spectacles and contact lenses for many years and yet had never considered it as a career choice for her students. We started discussing optometry when she asked how we became qualified. As I explained the degree and what the job entailed, she became really interested and when she asked what typical salaries were, she wished she was young enough to consider a career change. Hopefully she will spark an interest in future students to look at optometry as a career option.
My career choice was swayed by a headteacher who was trying to persuade me to take Chemistry A level. Upon me saying my favourite subjects were Maths, Physics and Biology, she retorted that the only subject I'd be able to study with that combination was optics. Not being a spectacle wearer, I'd never heard of it, but did my research and decided that, yes it was the job for me, and I've been forever thankful for that back-handed career push!
I'm incredibly grateful for what optometry has given me as a career and want to do my best to inspire the next generation. I'm doing well so far, with one son in final year of his optometry degree and one who qualified as an orthoptist. While my computer engineer husband thought he finally had a child who didn't talk about eyes at the dinner table, our daughter who is studying bio-engineering has just been chosen for a research post in her  holidays – creating a prosthetic scaffolding for corneal endothelial cells to grow into so that we can grow our own corneas!
Judy Lea is optometrist director of Specsavers Longton.
Share, Print or Favourite