Transforming eye health
With its biggest stand yet, an extensive CET programme, and a keynote speech from co-founder Doug Perkins, Specsavers is inviting optometrists everywhere to help transform the nation's eye health this year at the 100% Optical event in London.
At last year's conference Doug spoke about the disruptive change facing the optical profession and the need for optometrists to take on the full scope of primary eyecare – for the benefit of patients and practitioners alike.
In 2017 he returns to the stage on Saturday 4 February with an update on change and his vision of what needs to happen next to safeguard optometry and transform eye health.
'By now everyone involved in eyecare must be aware of the disruptive change we are facing – the ageing population, the increasing pressure on healthcare budgets, and the challenges and opportunities presented by rapidly developing technology,' he will say.
'Yet, optometry has not started the change process properly, by facing the brutal facts. We should really be looking at high street optometry from the viewpoint of GPs and hospitals, and the all-important health commissioners.
'As optometrists, we need to upgrade our skills and experience to demonstrate to commissioners the benefits to patients and to NHS budgets that can be delivered through full scope primary eyecare. If not, it is unlikely that consistent nationwide optometry commissioning will ever become a reality.
'The present cluster of 500 proven EOS specialists is nowhere near sufficient to convince the NHS. There must be 5000 and this is where we believe Specsavers can help the whole industry by demonstrating the impact of optometry on the delivery of productive EOS.'
Doug will focus on the importance of clinical advancement and experience, as well as on the need to close the gap with the medical profession and to push for radical change in optometry education.
He will also reflect on the investment that Specsavers has made, and will continue to make, to support the optometry profession as a whole to develop new models of eyecare delivery and to live up to its aspirations.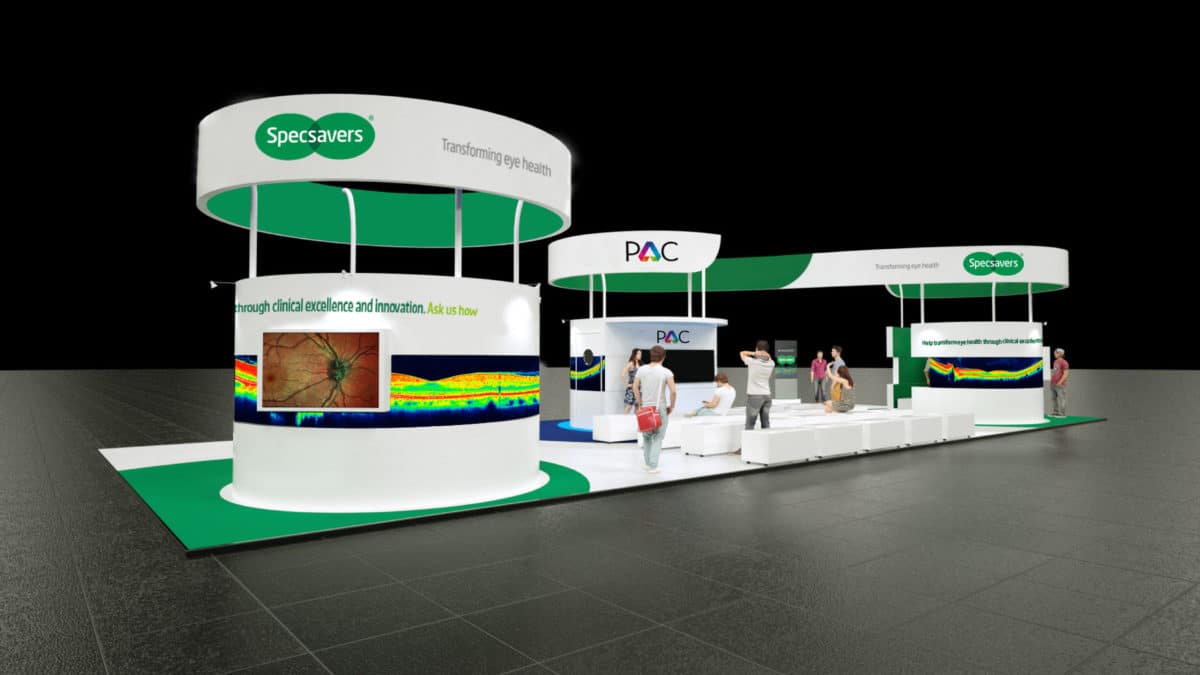 Career opportunities and free CET
Specsavers' recruitment team and senior colleagues will be well represented on Specsavers biggest stand yet at 100% Optical. They will be available to talk about the opportunity for ambitious professionals to join Specsavers, whether as an enhanced optical service specialist, an optometrist or DO, in store or in domiciliary, and with the chance to progress to become a joint venture partner.
The group's world-class CET programme – normally only open to Specsavers partners and colleagues – can also be experienced on the stand. With peer discussions, lectures, discussion workshops and quizzes, up to eleven interactive CET points are available each day, and places, which can be booked on 100percent optical.com, are filling up fast.
Share, Print or Favourite