610 Specsavers optometrists – qualified or in training – attended a lecture and discussion by Lorcan Butler of the Brain Tumour Charity on Monday 25 January and Wednesday 3 February.  
Lorcan, an optometrist and dispensing optician himself was the lead speaker at the first two Professional Development Evenings – a new series of Specsavers online events. for their optometrists and therapeutic optometrists.  
Lorcan's current role as optical engagement manager for The Brain Tumour Charity, means he educates optometrists and dispensing opticians on the early signs of brain tumours. He delivers this training to Optometry Wales, Optometry Scotland, and directly to optical practitioners and groups throughout the UK, such as Specsavers clinicians. He is a College of Optometrists Council member for Northern Ireland, and a Council member for Optometry Northern Ireland.  
Approximately 30% of people with a brain tumour will have visual symptoms effects on the eyes such as papilloedema, and early detection leads to earlier diagnosis and treatment.  
Lorcan's lecture, titled 'Papilloedema – is it or isn't it? Making appropriate referrals' was followed by short case discussion about the differential diagnosis of papilloedema and when and how to refer a patient to a consultant ophthalmologist at a hospital eye service. Participants could gain two interactive CET points.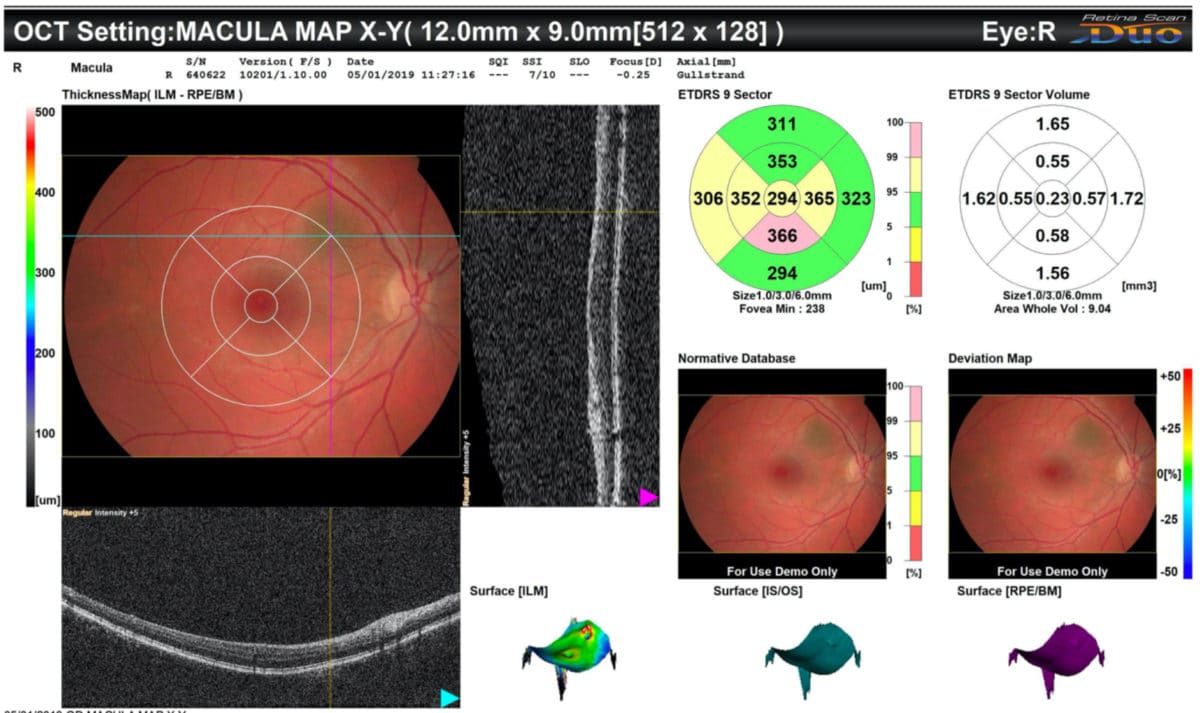 Gill Robinson director of professional training and development says: 'Our first Professional Development Evening this year, with the superb guest lecture from Lorcan, kindly supported by the Brain Tumour Charity, was so popular that we have had to put on extra dates. Eyecare practitioners have an important role to play in detection of papilloedema and thereby reducing the harm caused by brain tumours and we are very grateful to the Brain Tumour Charity making it possible to offer this important learning to as many of our practitioners as possible. 
Paul Morris director of professional advancement says: 'It's an important topic as avoiding over-referrals is more important than ever in these times when healthcare is stretched as never before, and the serious nature of papilloedema makes it vital to make the correct decision for the patient's wellbeing'. 
Paul continues: 'With every potential life or sight-threatening condition, it is important that optometrists are aware of current best practice in diagnosis and management, which is why it's great to see these sessions have been so popular among clinicians.' 
As well as listening to the lecture, optometrists discussed good practice in referring papillodema to hospital eye services, use of OCT and integration of OCT data with other clinical tests to make an appropriate diagnosis of pigmented fundus lesions.   
Delegates benefitted also from a peer discussion session developed by optometrist Magda Jamroz, which focused on assessment, differential diagnosis and referral decisions for cases of other types of eye problem.  
Previous Professional Development Evening speakers included the College of Ophthalmologists president Prof. Bernard Chang and Moorfields Eye Hospital consultant ophthalmologist Mrs Melanie Hingorani.  
The next Professional Development Evening is on Monday 22 February with Moorfields Consultant in Ophthalmology and Public Health, Miss Parul Desai speaking on effective referrals and their impact on multidisciplinary patient care.
This presentation will cover:
The evidence base for the quality of referrals from optometrists, factors associated with it, and lessons learnt across the UK nations
The evidence base for the impact of referrals on the hospital eye service and patient care
The current context and changing landscape for clinical practice, commissioning and service provision
This will be followed by a Peer Discussion: Referrals during Covid-19, developed by Magda Jamroz
5 CET points for optometrists are on offer for this evening session. 
More like this...
Sign up to Spectrum for free CET and clinical updates.
REGISTER
Share, Print or Favourite