Specsavers has created a 'virtual summer placement' for all UK undergraduate optometrists unable to work in store this summer because of COVID-19.
It is also making its online learning materials available to all student optometrists, wherever they work. 
Around 500 students had already been selected for Specsavers' summer 2020 placement programme – which has now had to be postponed. Instead, the company has put together a package of webinars, podcasts and online learning materials to help students build on their theoretical knowledge over the summer. And their allocated practice will remain in touch throughout, in readiness for when the student can return to store.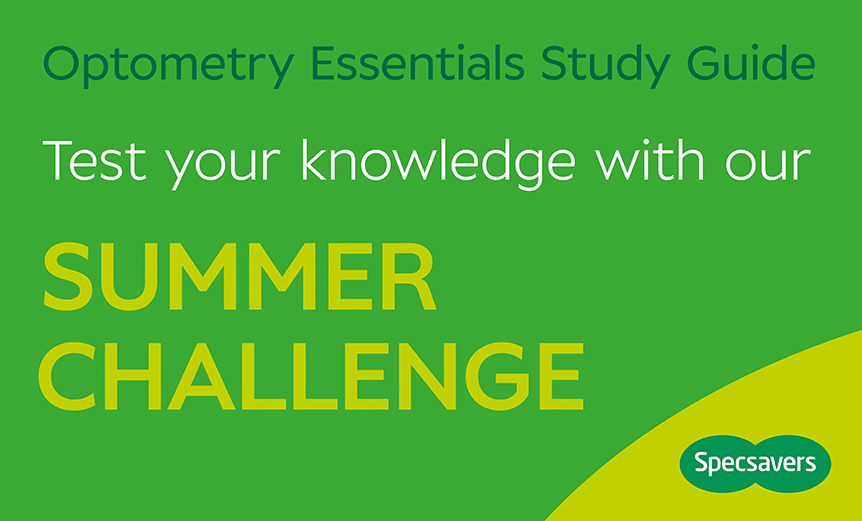 A 'Summer Challenge' series of online quizzes has been designed to test students' optometry knowledge and highlight areas for revision. This is based on Specsavers' Optometry Essentials Study Guide – launched last year for all optometry students. 
Says Victoria Taylor, Specsavers Head of graduate recruitment and retention: 'We understand that it's disappointing for optometry students who were looking forward to the practical experience of a summer placement. The good news is that anyone who had an offer from us will have already attended a selection day and been allocated to a store – and that relationship will continue, albeit from a distance for now.
'We are looking at the best way to provide some time in practice, if appropriate, before the end of the year as a precursor to their pre-registration placement. 
'In the meantime, we are ensuring all students – whether they have a Specsavers placement or not – have access to our online resources to help broaden their knowledge base and apply the theory from their undergraduate studies to the practicalities of everyday clinics.'
Share, Print or Favourite