Specsavers co-founder Doug Perkins returned to the main stage at 100% Optical on 28 January with a warning that optometrists could find themselves like 'boiled frogs' – not fully appreciating the increasing threat to their profession until it is too late.
Updating his PEST analysis of two years earlier of the political, economic, social and technological factors driving change, he said:
'If we ignore these it is at our peril. In particular, the combination of automatic refraction and internet dispensing will take huge amounts of business from the high street. And our enhanced optical services role is under threat from the large corporate ophthalmology providers.
'We need to become the GP of the eyes – the only way we can retain customers is that when people think of eyes they automatically think of the optometrist and that is where they head to.
'The message is that there must be collaboration in this industry between all the different segments to succeed. There must be leadership so that we can drive a model right to the heart of Government and demonstrate the value of optometry to the community.
'Or it will be like a boiled frog, with the temperature racking up, you won't realise it until it's too late – it could threaten the very basis of our core NHS status.
'No doubt there are some aspects of the business such as fashion that will survive as shopkeepers but the profession that we all value so much, that will be gone.'
He concluded, 'There is no point in us all competing at referral level. With our model, every deal that is on tariff, the referring optometrist will get the full split. I don't care who gets the MECs fee. That's not why I'm standing here. I'm standing here for the sustainability of the profession.'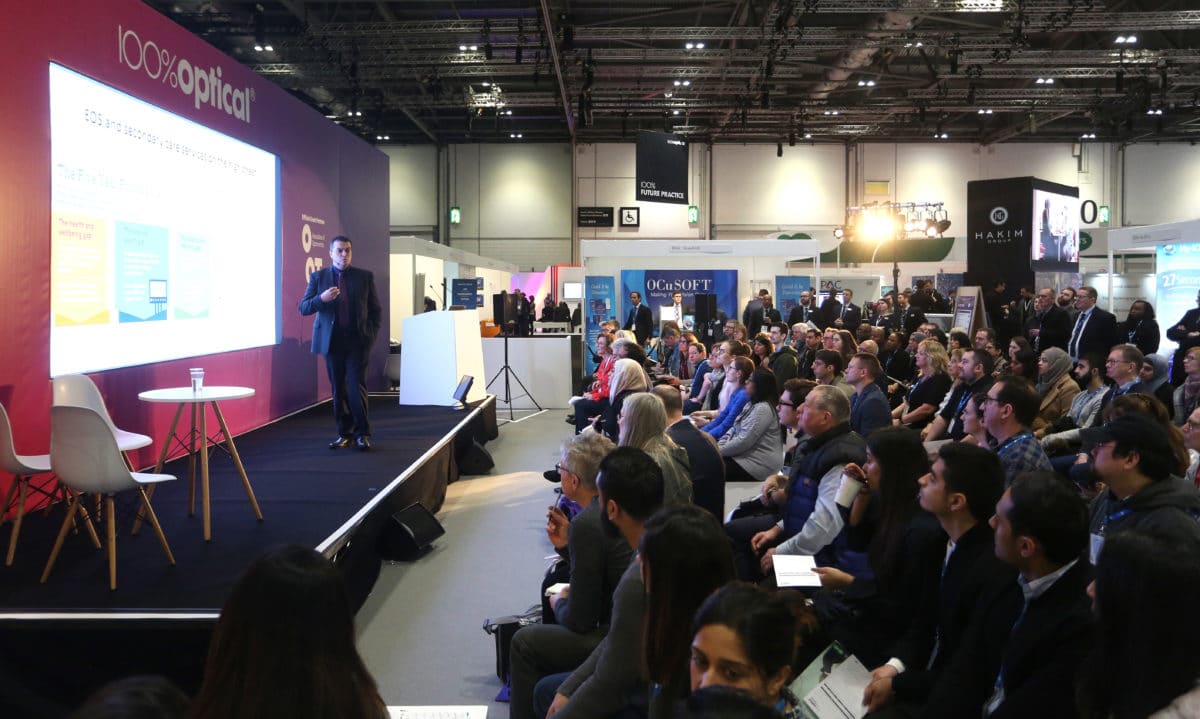 Paul Morris, director of professional advancement, followed Doug on to the stage to give more detail about how to close the gap between optometry and ophthalmology, looking particularly at NHS connectivity, referral quality, technology and new standards of governance.
He made clear the context for closing the gap: 'As colleagues from LOCSU will agree, the trend is not for optometry services, it's for ophthalmology-led primary care, working together with optometrists. That's why with our Newmedica model we are passionate about bringing optometry and ophthalmology together and making it available to everyone, as Doug has said.'
Share, Print or Favourite