A newly revamped student and pre-reg guide has been made accessible to all trainee optometrists, regardless of where they work.
The new study guide, called Optometry Essentials, is focused on the College of Optometrists' Scheme for Registration and is the product of decades' worth of study notes and insight from students, supervisors, assessors, examiners, practising optometrists and educators.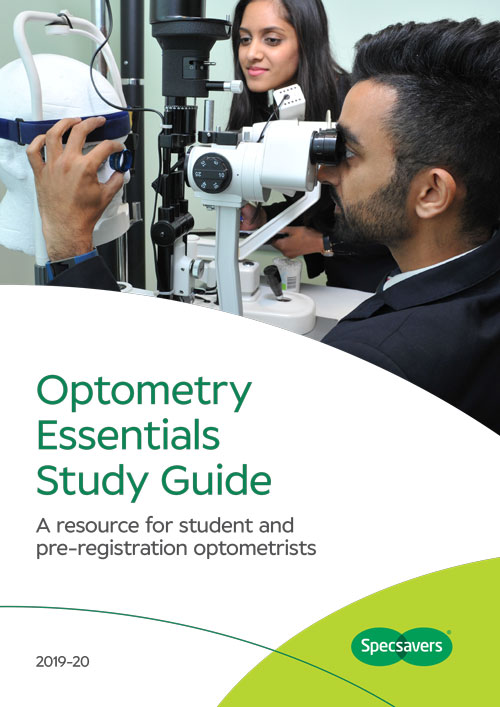 As well as up-to-the-minute clinical, practical and professional guidance, there are handy hints, reflective activities, and links to other useful resources and websites.
Divided into three main sections – Professional assessment and record-keeping; Clinical case-management of ocular conditions; and Optical appliances and refractive management – the 200-page resource is a navigable document so students can easily click through to the subject they want, or print sections if they prefer a hard copy.
Head of optometry development Kiki Soteri says: 'The guide is aimed at all undergraduate students who want to apply what they are learning to the workplace setting and everyone in their pre-registration period. It's a notoriously challenging time as they adjust to being assessed and examined while working in practice – so anything that can help to make that training period as positive and productive as possible has got to be a good thing.
'We have an enormous amount of experience and expertise to draw upon at Specsavers. We already share our CET online learning and professional training events with the wider optometry community, so it made sense – given the work that has gone in to the new study guide – to make it available to all.
'Ultimately it's about helping aspiring optometrists become confident and competent qualified practitioners, which benefits the profession and benefits patients.'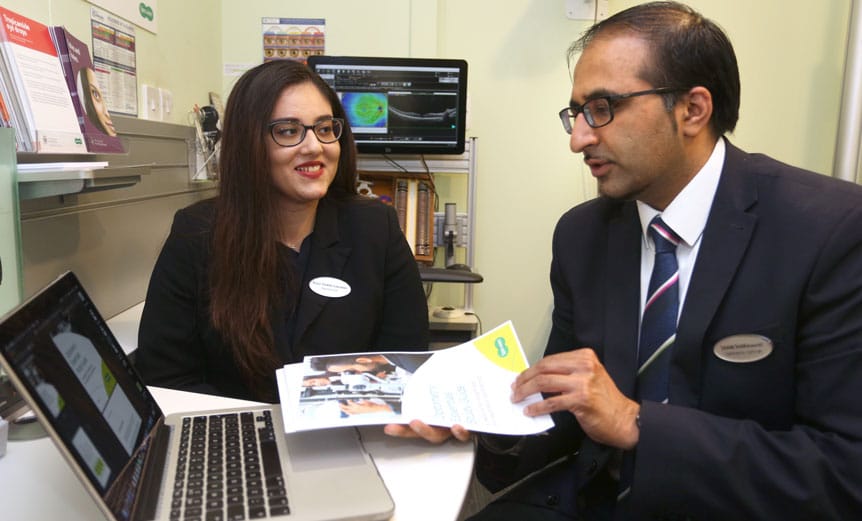 Consultants on the project included Daniel Hardiman-McCartney, a College of Optometrists clinical adviser and consultant to Specsavers Professional Advancement team, and newly-qualified optometrist Bhargavi Zinzuwadia, a former Association of Optometrists student representative and pre-reg blogger who now works at Specsavers Daventry.
Bhargavi says: 'I've recently experienced that really big step up from university to working in store as a pre-reg – it can be daunting.  We've been mindful of that when updating this resource, so it includes the sort of real-life advice and handy hints that qualified practitioners often say they wish they'd known when they were doing their pre-reg.
'As well as the facts and figures you need at your fingertips, it advises on how to apply the theory from your undergraduate studies to the practicalities of everyday clinics. It's a good companion to use alongside your Scheme for Registration handbook and the guidance you get from your supervisor, and should also be useful for revision.
'Working on the project has strengthened my own knowledge, and I've really enjoyed having the opportunity to work alongside more experienced optometrists such as Kiki and Daniel to produce a resource that will hopefully help a lot of other students.'
Top: Daventry optometrist Bhargavi Zinzuwadia, one of the key contributors to Optometry Essentials, Specsavers' newly launched study guide for student and pre-reg optometrists.
Above: Bhargavi shares the new student resource with her director and former pre-reg supervisor Satvinder Soomal.
Share, Print or Favourite