Supporting Brake's UK-wide Road Safety Week (18-24 November), Specsavers stores are providing a total of 120,000 high-visibility vests to small community youth groups including pre-schools, Brownies and Scouts. Over 1 million vests have been donated since the scheme began in 2012. The theme of this year's Road Safety Week is 'Step up for safe streets' and as well as providing hi-vis vests, Specsavers teams are encouraging people who have driven to shopping centres to have their eyes checked to ensure they can see well on the roads.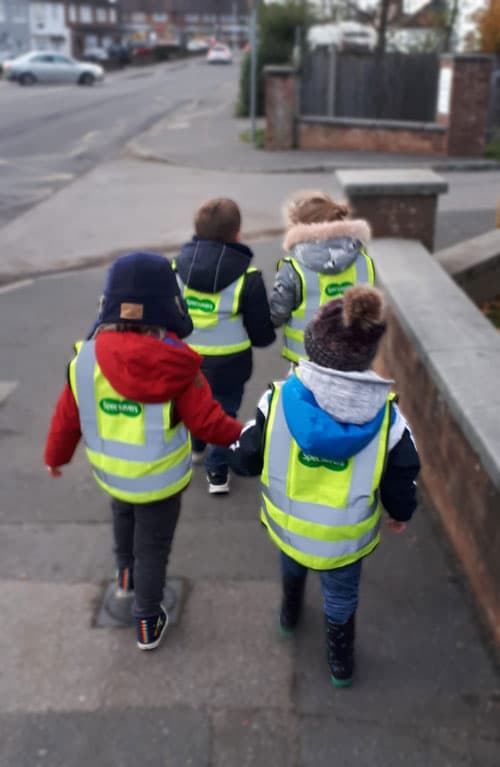 One such team is Specsavers in Ballymena, who have provided leaders and members of 5th Ballymena Scout Group with 60 hi-vis vests for use during trips, hikes and walks.
Beaver Scout Leader, Helen Weir said, "These hi-vis vests will be a great resource for our group and will be used regularly throughout the year, ensuring our young people are safer when out and about in the community. We're truly thankful to Specsavers for their kind and generous offer to supply the vests to our group – they are very much appreciated."
Jackie Douglas, store director at Specsavers Ballymena said, "It was wonderful to welcome members and leaders of 5th Ballymena Scouts, Ballymena to our store to personally present them with hi-vis vests to suit all age groups. At Specsavers we're pleased to support local groups in terms of road safety. We are proud to back this year's Road Safety Week and would like to encourage everyone to commit to the 'step up for safe streets' campaign.
"Good eyesight is essential for the safety of everyone on the roads but not everyone gets their eyes tested regularly. We tell people that the only way to be sure your vision is up to scratch is to have an eye test every two years."
Share, Print or Favourite