When Mary Booth made an appointment at her local Didcot opticians for a routine eye examination, she had no idea that the visit would ultimately help to save her sight.
Mary (78), a regular customer of Specsavers in Didcot, made an appointment for a sight test earlier this year. She'd not been experiencing any unusual symptoms but thought she might need a new pair of specs as her vision had deteriorated a little.
Mary was seen by the store's optometrist and store director Rukhsana Bi, who quickly picked up that Mary's optic disc in her left eye looked different from her previous visits. Further tests using an Optical Coherence Tomography (OCT) machine, which uses a laser light source to produce a structural scan of the eye, along with field and pressure tests led Rukhsana to believe that Mary had the early signs of glaucoma. Rukhsana urged Mary to contact her GP to arrange an appointment at the eye hospital.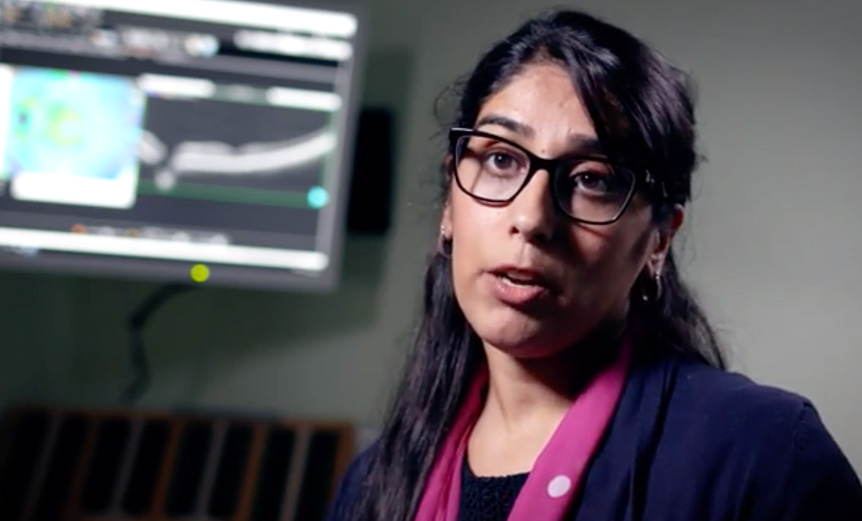 'I managed to get an appointment with an eye consultant within a month and he confirmed Rukhsana's suspicions about glaucoma,' comments Mary. 'He was also amazed that this had been picked up at all during a routine eye examination at such an early stage and praised Rukhsana for her professionalism.'
Fortunately, as Mary's condition had been caught early, she was prescribed with special eye drops to reduce any damage to her eyes. She'll also continue to have regular check-ups at the hospital.
'The thought never crossed my mind that I might have glaucoma,' adds Mary. I'd not had any symptoms and there's no history of the condition in my family, and so, if I hadn't seen the optician when I did, I could ultimately have lost my sight. At least now my two children, now in their 40s, can be monitored early as a result, as glaucoma can be hereditary. I'd recommend everyone visits their opticians regularly irrespective of whether they think they need new specs or not.'
Often symptomless in its early stages, glaucoma is one of the leading causes of irreversible sight loss. It is thought to affect 700,000 people in the UK today, but as many as 50% of cases are undiagnosed. All the optometrists at Specsavers in Didcot have completed post graduate studies in glaucoma.
'Mary's story really does demonstrate how important it is to keep up-to-date with your eye examinations,' says Rukhsana. 'Glaucoma is a progressive disease so the earlier the picked up the better, we're just thankful Mary came in to see us when he did.'
Around 1,900 Specsavers optometrists in England have achieved the Wales Optometry Postgraduate Education Centre (WOPEC) Level 2 accreditation in glaucoma, as part of Specsavers' continued focus on training and accreditation for enhanced services. The programme is designed to upskill optometrists, reinforcing their skills in detecting glaucoma and monitoring the signs of its progression. It takes the total number of WOPEC Level 1 and Level 2 accreditations gained by Specsavers optometrists to more than 11,000.
Share, Print or Favourite