Hundreds of stories have emerged of the difference that optical practices are making by remaining open for urgent and essential care during the COVID-19 crisis.
Since the UK Government confirmed that opticians can provide urgent and essential care, agreements have been put in place to support this in all four home countries.
Business owners who took the decision to keep their stores open for care and are following strict Government and professional guidelines and implementing new processes to ensure the safety of customers and colleagues.
Support for key workers has been a key focus, with stores supplying glasses, contact lenses and hearing aids to health and care workers and other essential services including police officers, postal workers and lorry drivers so that they can continue their vital work.
Stores have also reached out to help customers who cannot come into store, posting out or home delivering glasses, contact lenses and hearing aids.
Care on the doorstep includes the striking example of Neil Drain (right), one of the optometry directors in Bishopbriggs, who removed a foreign body from the eye of a 10-month-old baby. The family placed the baby on the front porch and Neil instilled a local anaesthetic, removed the foreign body and gave follow-up advice. Hear Neil tell the story on Twitter.
Giles Edmonds, Specsavers clinical service director, says, 'We are incredibly humbled by the partners and store colleagues providing essential and urgent eye and hearing care where it is most needed at this incredibly difficult time. They really have gone above and beyond for customers.
'The situation changes every day and we have been pulling out all the stops to support partners and make sure they have the information and guidance they need on every aspect of remaining open for care.
'We have also made several other direct offers of help with optometry and audiology services to the NHS and are standing by ready to help in any way we can.'
Essential care for key workers
In many stores, colleagues have fitted nurses and doctors with contact lenses because their glasses were steaming up under their visors.
In Morningside (Edinburgh) the team supplied glasses to a police officer (picture above) who was having migraines at his computer in the control centre.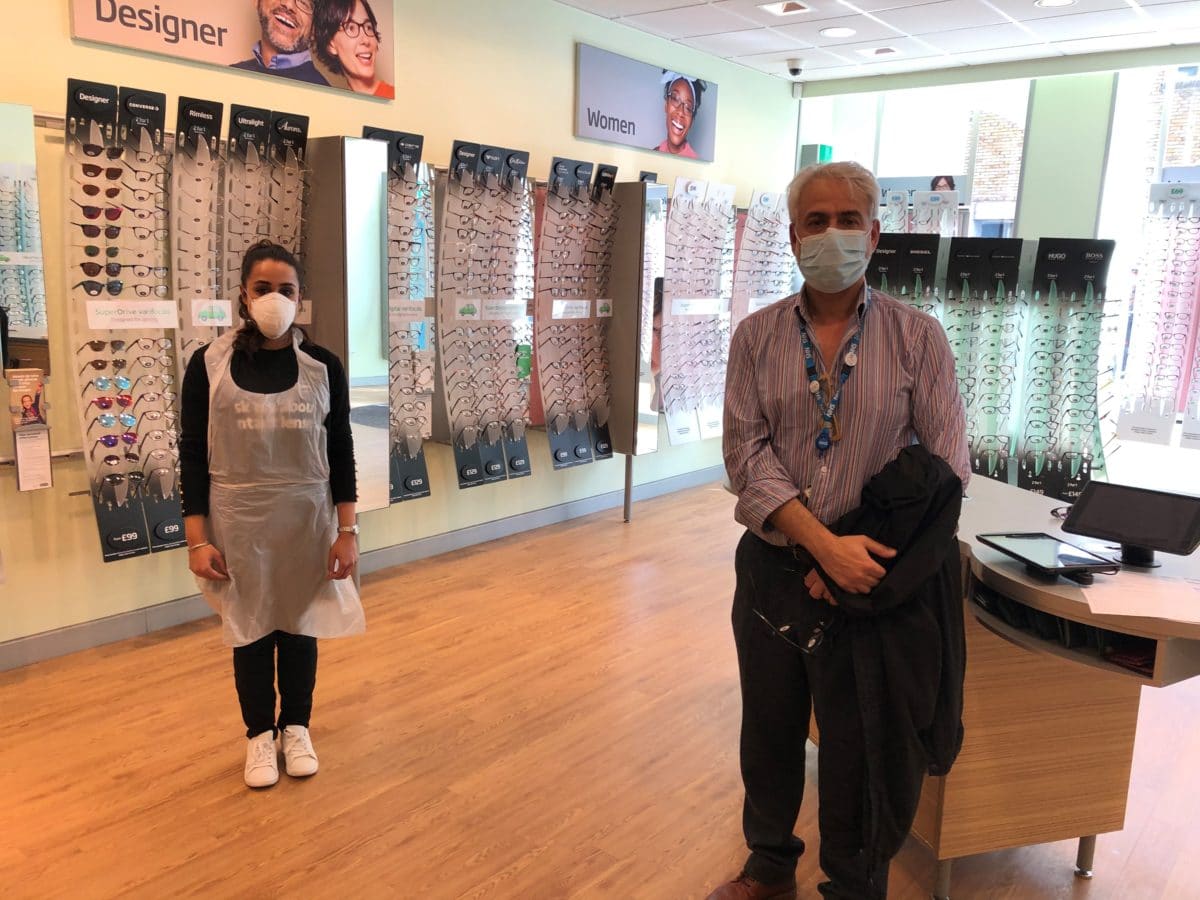 Specsavers Worcester store dispensed emergency glasses for a lady volunteering for Age Concern and ran home delivery services for many orders.
In Boscombe an A&E nurse called in because her car had been broken into and her glasses stolen. The team had some glasses made up in an hour and sent out to her ready for her next shift.
In just one day in Ennis (Ireland) the team dispensed glasses to two nurses, a Covid-19 tester, a paramedic whose spectacles were broken by a patient, a doctor's secretary, a pharmacy worker, and a soldier who was about to start a tour of duty.
In Rochdale we repaired glasses and ordered safety glasses for a scientist testing for the virus at Manchester hospital.
In Inverurie we delivered contact lenses to an exhausted NHS doctor who urgently needed more contact lenses due to her demanding shifts.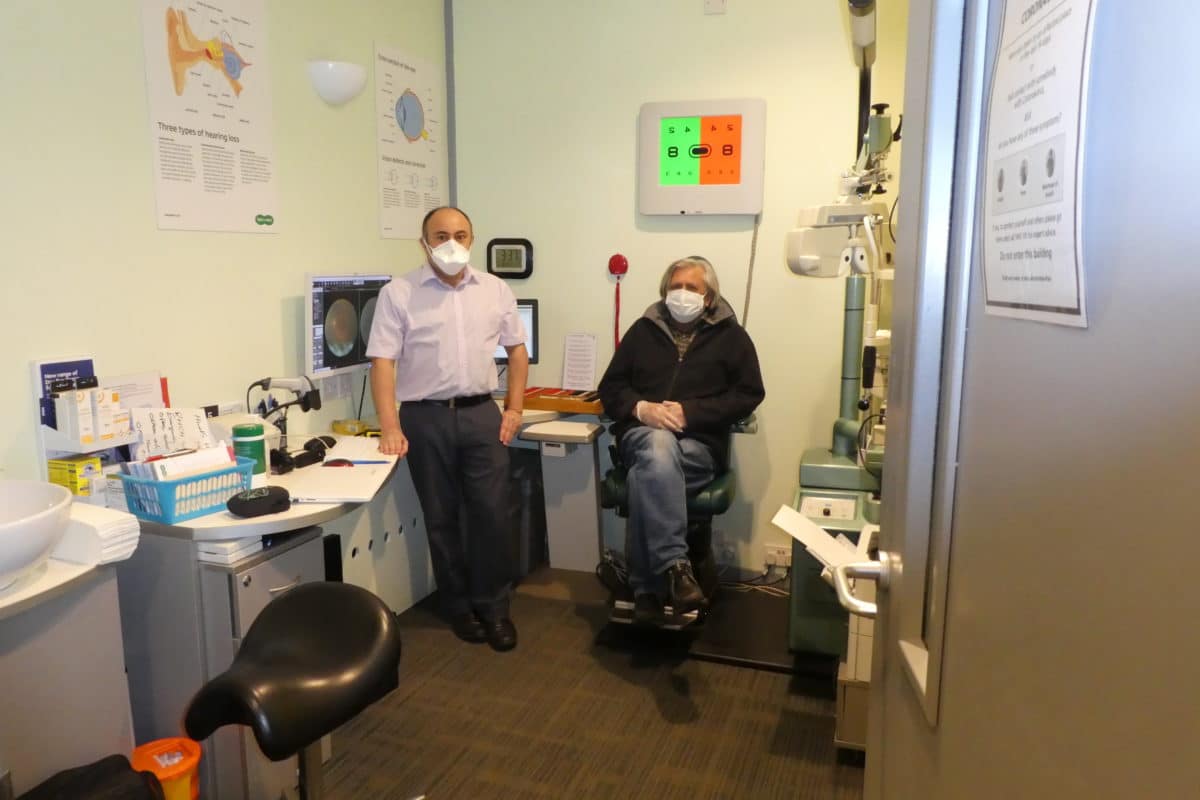 Urgent care – immediate referral to hospital
In Ashford in Kent a mother brought in her son who had been suffering from headaches. The GP had advised paracetamol over the phone. When he was examined him, the optometrist found he had papilloedema. The child was sent straight to A&E and booked in for a lumbar puncture to remove fluid and reduce the pressure in his skull.
In Irvine we took a phone call from a nurse in a care home who had sudden onset dilated pupil, blurred vision and a headache. Optometrist Clare McGowan examined him and referred him to the on-call ophthalmologist at Specsavers local hospital where he was seen that day.
In Cheltenham we saw two patients with suspected detached retinas, one referred from a GP, one from A&E. In Northampton the daughter of a 72-year-old lady called Specsavers store as her mother had noticed vision problems and was disoriented. She was asked to come in for examination taking all precautions as advised. The examination revealed a left hemianopia which indicated she was having a stroke. She was advised to go with her daughter to A&E.
In Dublin the optometrist on call saw a patient for an emergency examination and referred her to hospital that day for treatment for a macula hole.
Urgent care – keeping people out of hospital wherever possible
In Billericay (Essex) we treated an ITU nurse who is a longstanding patient following a retinal detachment and resulting cataract and needed treatment to continue working.
In Christchurch we removed a metal shard from underneath the eyelid of a patient who was in major discomfort.
In Melton Mowbray we provided care for a patient who had been due to have his follow up appointment to cataract surgery at Leicester Royal Infirmary but was unable to go.
In Shirley, near Southampton, a key worker had a sudden onset of pain in his eye from a foreign body, the optometrist removed the foreign body and supplied drops so the key worker could carry on his work.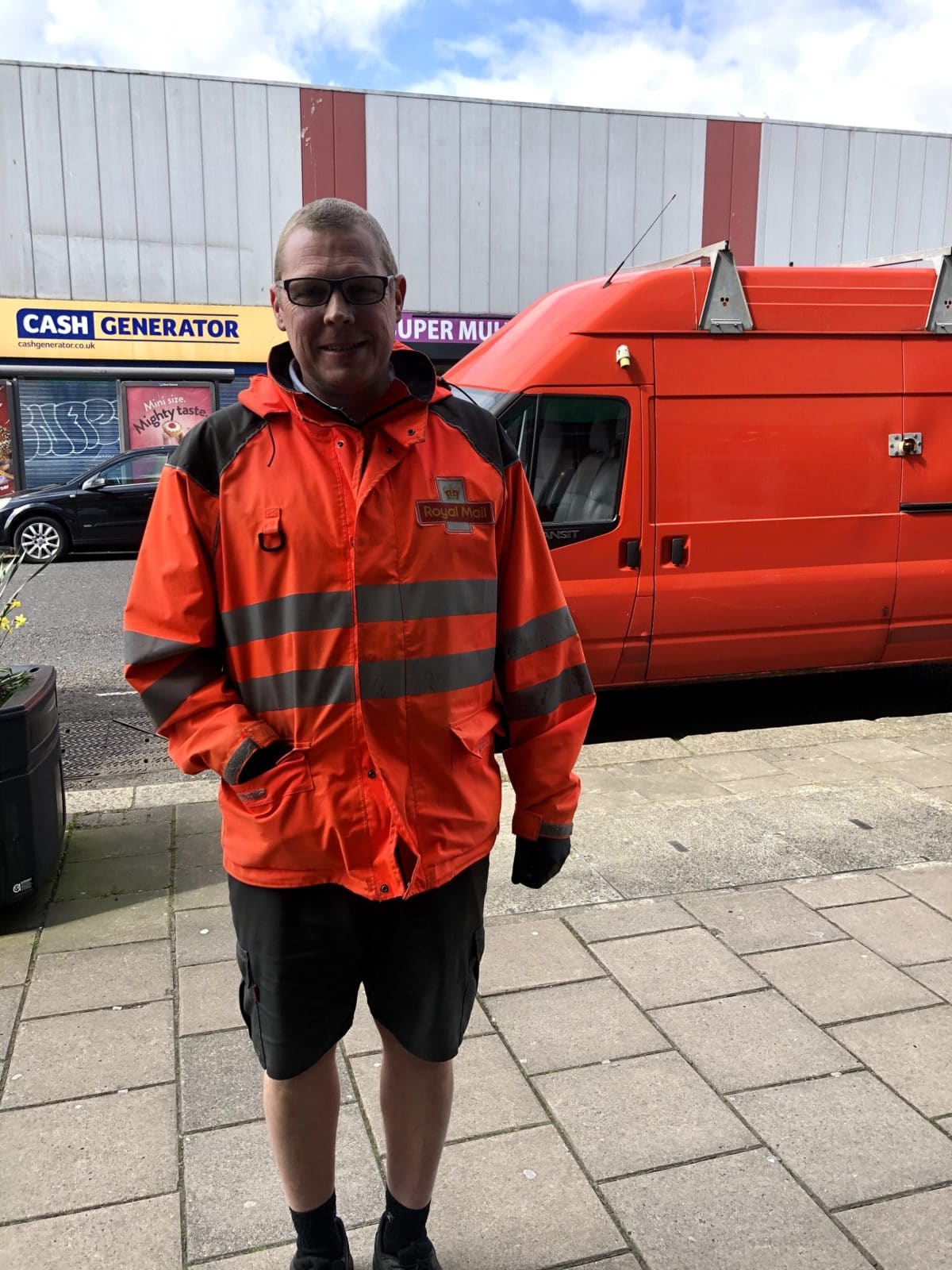 We were delighted to receive thank you notes from children that our colleagues helped.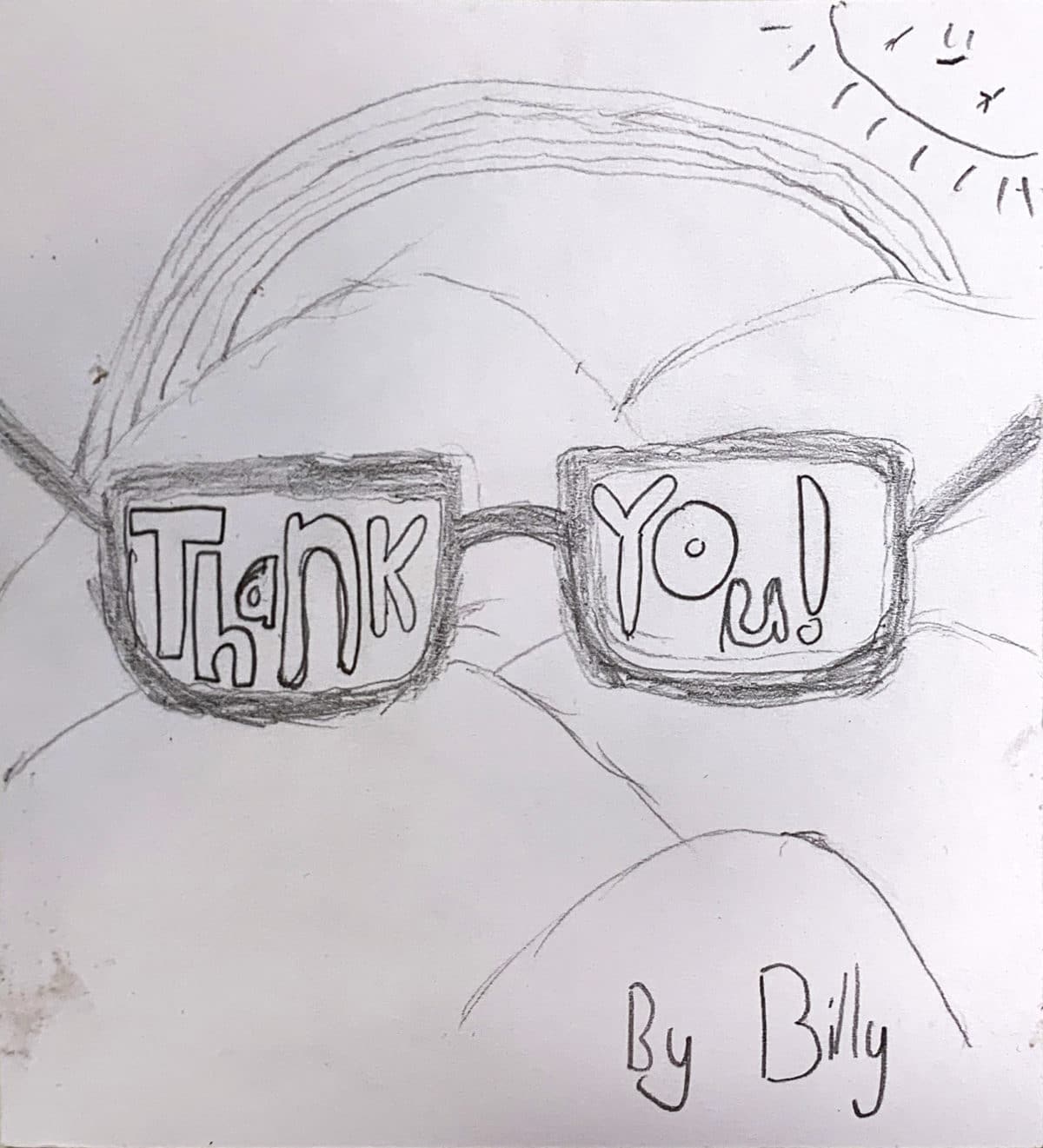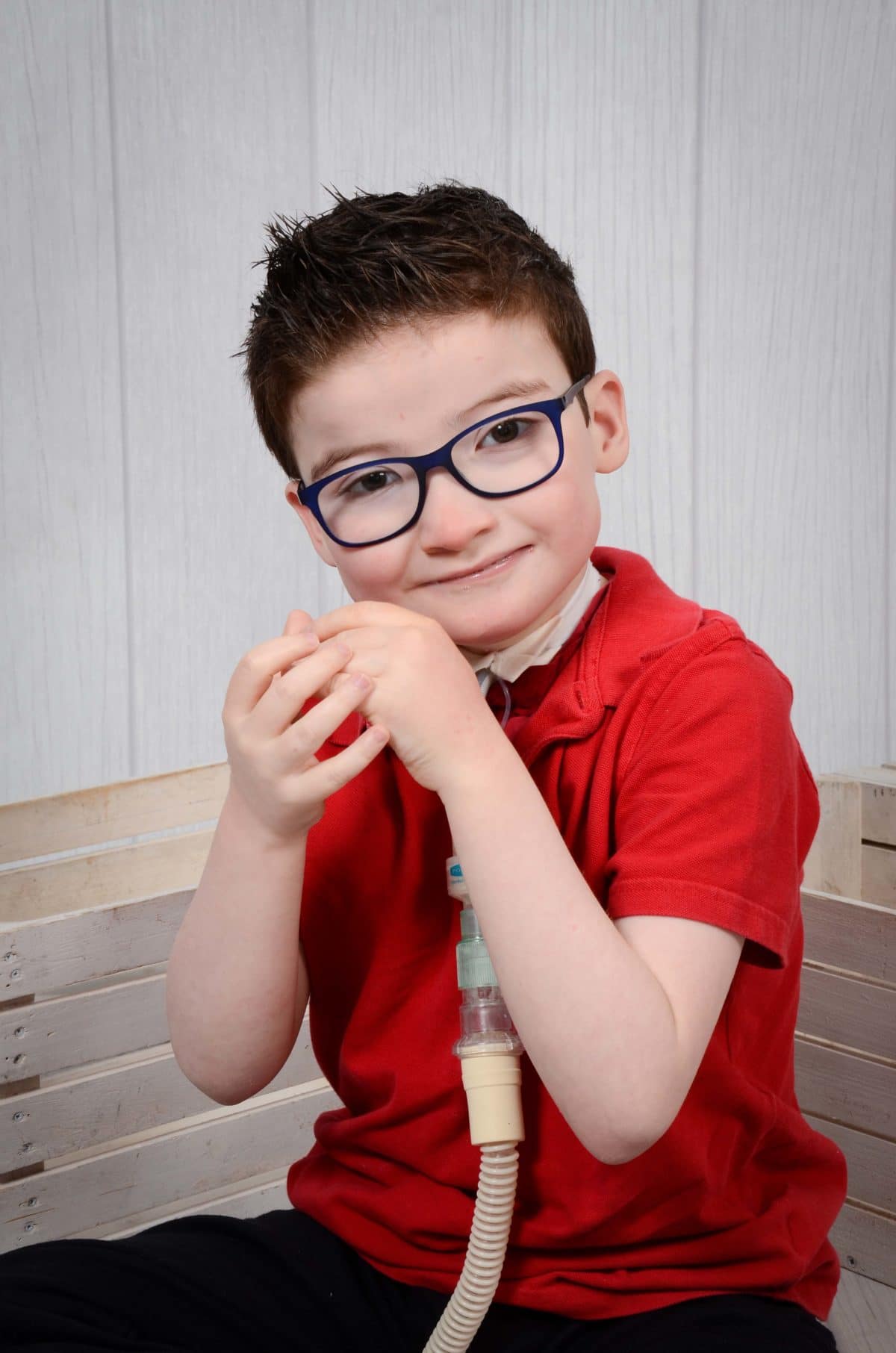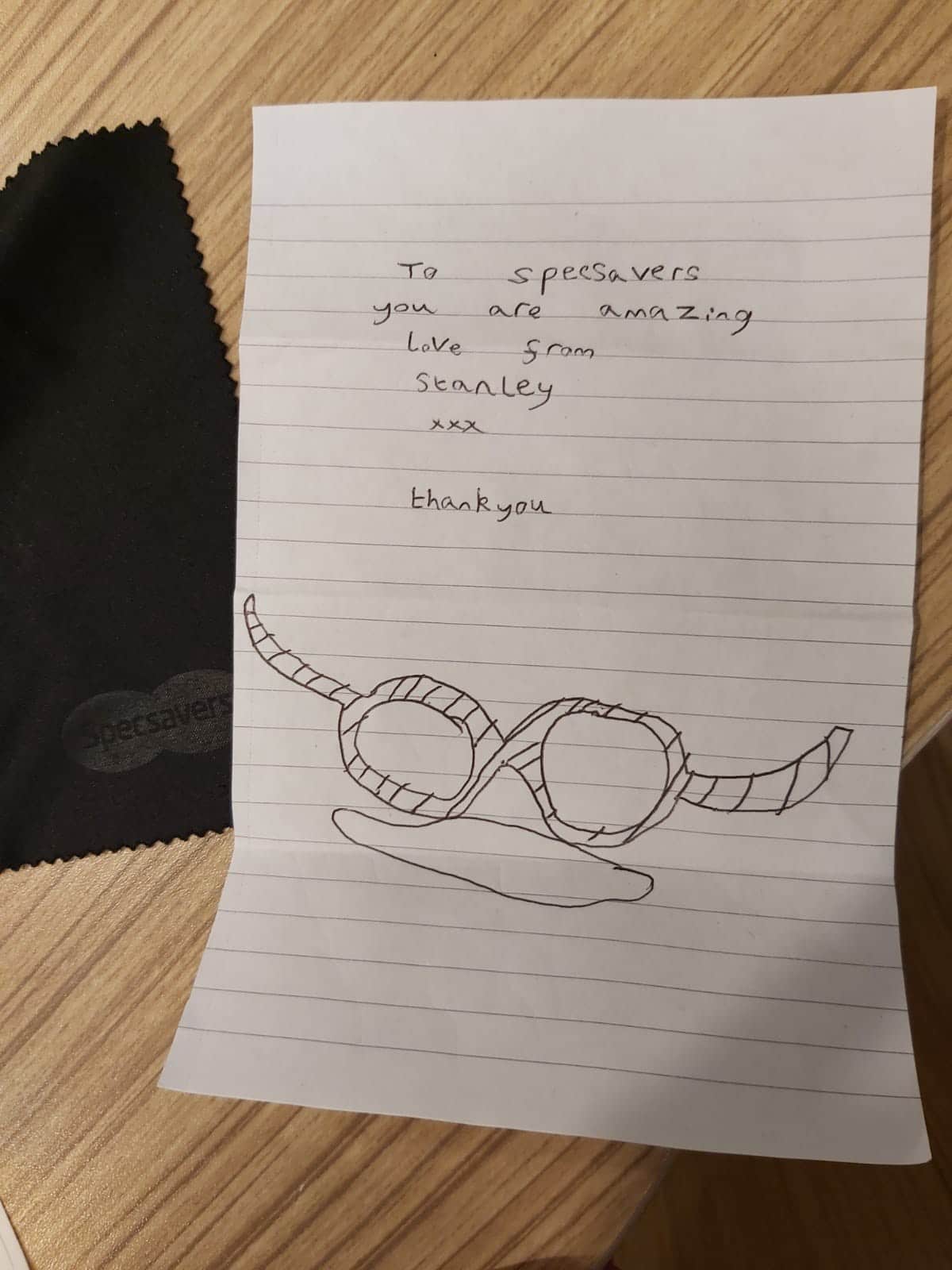 Share, Print or Favourite