Colleagues 
at a Llanelli opticians have raised £4,500 in just one week for the Cilgerran children's ward at Glangwili General Hospital.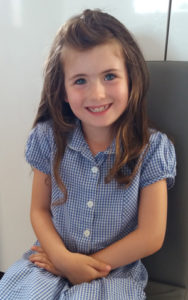 The team at Specsavers fundraised for the hospital after dispensing assistant Sher Lewis' six-year-old daughter, Isla, was diagnosed with a rare blood disorder earlier this year. Isla's condition, Polycythemia, means she has a high concentration of red blood cells and, as a result, her blood is thicker, making it harder to travel through her vessels and organs.
Isla is being regularly treated at the Cilgerran ward; 10% of her blood is being replaced with saline.
Sher, who has worked at Specsavers in Llanelli for nearly 15 years, says: 'Without the support and expertise from staff on the Cilgerran ward I can't begin to image how Isla's health would be. My little girl's condition is very rare and it has been an extremely challenging few months since her diagnosis, which is why I felt so strongly about raising funds for the ward and, in turn, awareness of her condition.'
Sher and her colleagues raffled a number of prizes, including two Welsh Autumn International tickets, a signed Scarlet's jersey and rugby ball, a pair of designer spectacles and various gift hampers. The team also dressed up as Madonna, David Hasselhoff and other 80's idols during the annual Llanelli Town Centre's 80's Festival.
Male staff members also volunteered to take part in a sponsored leg wax and mugs, pens and other freebies were given out during the week-long raffle.
Sher adds: 'Once people heard of Isla's condition they didn't hesitate to dig deep, we even had donations from people in Australia and Germany. To say we have been blown away by people's generosity is an understatement. We've even had backing from businesses too, including a £1,000 donation from Persimmon Homes.
'I cannot thank everyone enough for their kindness and donations – the money will have a significant impact on the Cilgerran ward. We already know that thanks to Team Isla's donation, the hospital will have a long-awaited gazebo in the children's ward so patients and their families can play in it all year round.'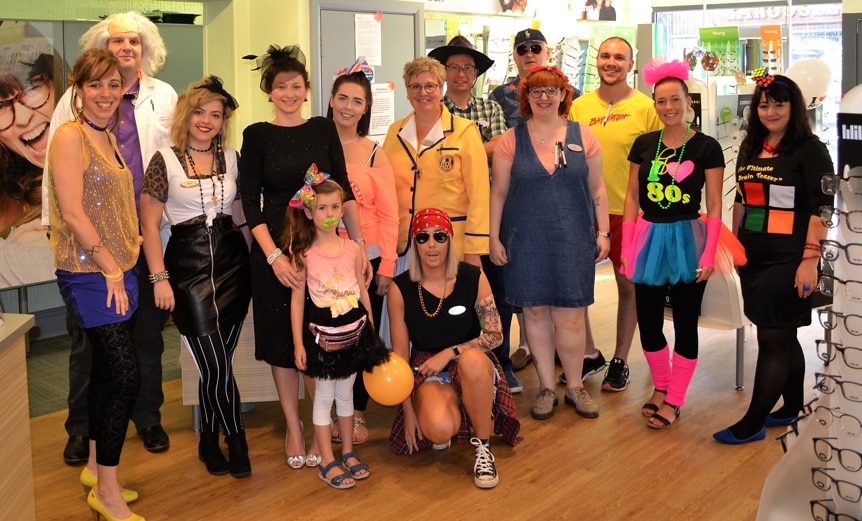 Share, Print or Favourite