RNIB (Royal National Institute of Blind People) has held the first in a series of policy roundtables to consider the evidence for optimal models of eye care, focusing on patients' experiences.
Sponsored by Specsavers, the roundtables are a key ingredient of the 'Transforming eye health' partnership agreed last year between RNIB and Specsavers.
The first event was held as further evidence emerged of patients coming to harm due to delays in hospital eye service treatment and follow-up. Research by the British Ophthalmological Surveillance Unit, published by the Royal College of Ophthalmologists, found that up to 22 patients per month with chronic conditions such as glaucoma, age-related macular degeneration, and diabetic retinopathy experienced permanent and severe sight loss due to delays.
Held in Manchester on 28 February, the RNIB roundtable brought together a patient representative and experts from ophthalmology, optometry and commissioning to look glaucoma detection, diagnosis and care.
Fazilet Hadi, RNIB's Director of Engagement, said:
'It was a really positive event at which some great models of innovative eye care were shared. The professionals around the table were committed to providing high quality person-centred eye care to patients and had worked across professional boundaries to make this happen.
'The discussions covered a range of issues including the challenge of spreading good practice and innovation across the NHS in England. Most importantly, the patient perspective was always at the heart of our conversation.
'There was a strong collegiate feel to the event and recognition that we will only improve eye care if we work together. There was a real commitment to developing collaborative solutions to meeting the increasing demand for eye care.
'On behalf of RNIB, I would like to thank everyone who took part.'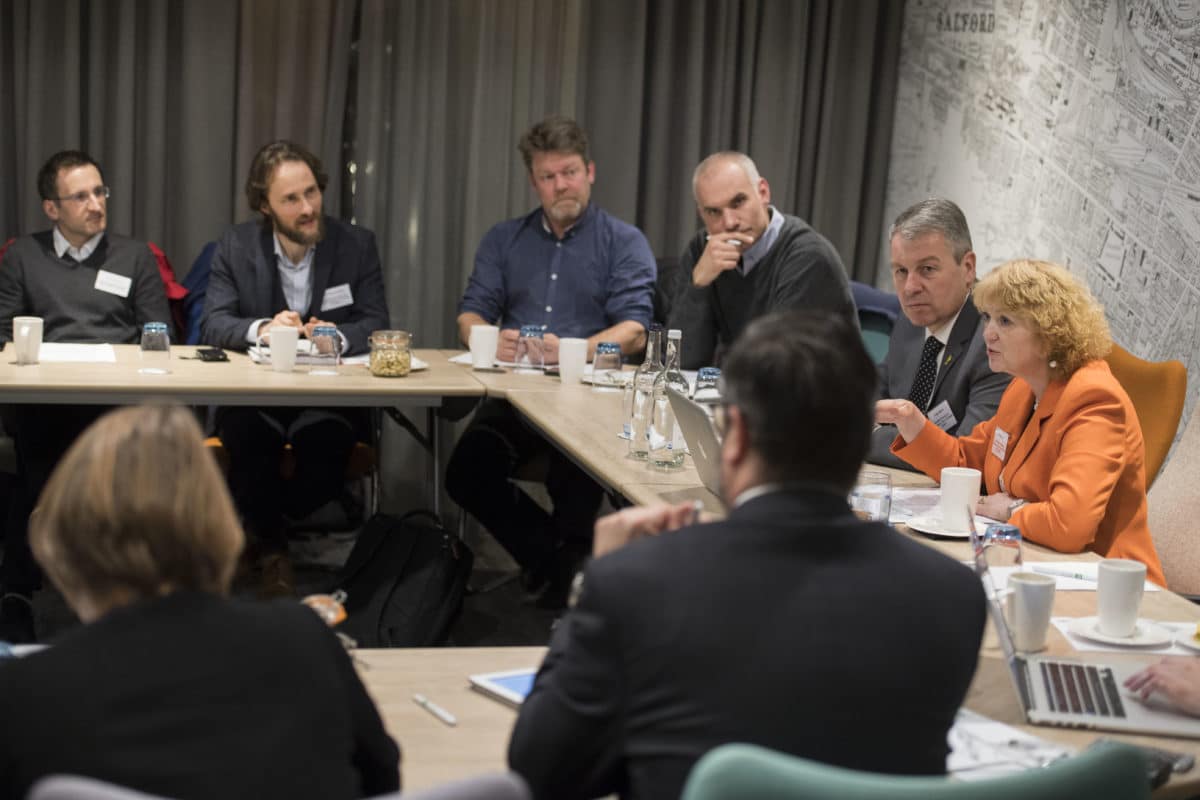 The recommendations from this roundtable, and four others to be held across England, will be brought together into a report which will be published later this year. The recommendations will also be submitted to the forthcoming All-Party Parliamentary Group on Eye Health and Visual Impairment's enquiry in to eye clinic capacity.
The glaucoma roundtable in Manchester was chaired by Jim Barlow, former Head of Primary Care for Staffordshire and Shropshire. There were contributions from:
Fiona Spencer, Consultant Ophthalmic Surgeon, Manchester Royal Eye Hospital
Andy Cassels-Brown, Consultant Ophthalmic Surgeon, St James's University Hospital Leeds
Craige Wilson, Assistant Director of Operations, Cwm Taf Health Board
Professor Edward Mallen, Head of Optometry and Vision Science, University of Bradford
Mike Bowen, Director of Research, College of Optometrists
Richard Rawlinson, LOCSU Commissioning Lead
Kevin Liu – Optometrist Director, Specsavers Sale
Michael Tupper, Patient Representative
Fazilet Hadi, Director of Engagement, RNIB
Helen Lee, Prevention Manager, RNIB
The next roundtable will be on 6 April 2017 in Birmingham and will focus on age-related macular degeneration.
Share, Print or Favourite