An optician from Forfar has returned from a trip to Ghana with charity Vision Aid Overseas (VAO), made possible by a local fundraising drive.
Optometrist Jayne Smeaton, who works at Specsavers in Forfar, visited the country for two weeks last month and colleagues helped to raise vital funds for her trip. 
Jayne spent her first week in Ghana helping to train a group of 36 optometry students.
During the second week, she tested the eyes of locals in remote villages as part of a team of four eyecare professionals.
Jayne says: 'My trip to Ghana was an unforgettable experience. I enjoy travelling and was excited to have the chance to do something completely different and use my skills to help others.
'It's easy to forget just how lucky we are in Scotland with access to free eye examinations on most high streets.
'Many of the people I saw had never been to an optometrist before and I encountered lots of people who needed glasses or had cataracts.
'Conditions were very different to anything I had experienced before with the high temperature, dusty environment and poor lighting in the makeshift clinics – a far cry from test rooms here at home.
'I've made some fantastic friends and hope to volunteer abroad again in the future. I'd like to thank everyone who helped me make the trip by making a donation.'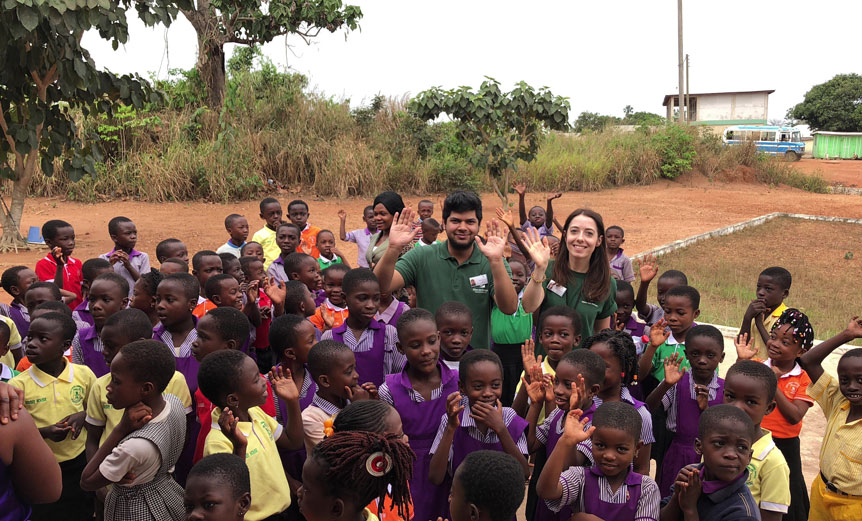 Share, Print or Favourite