Facebook group provides access to health advice during lockdown. 
A unique sight and hearing health advice Facebook group has handled hundreds of questions since it was created by Specsavers to respond to the growing consumer demand for information during lockdown.
The Specsavers Ask the Expert Facebook group gives people access to optical professionals who can answer questions about their general eye and hearing health. Since it launched on 2 April more than 1,000 members have joined, and hundreds of questions have been answered by a roster of 30 Specsavers optometrists and audiologists who are available in real-time from 9am to 10pm, seven days a week.
If further investigations are required, a message is sent to the person's nearest Specsavers store to call them to arrange to come in for a face-to-face consultation, or they may be advised to seek further medical attention.
Facebook says: 'Nearly two million people in the UK have now joined more than 2,000 local COVID-19 community support groups on Facebook since the beginning of April. It's so exciting to see Specsavers being innovative on our platforms in offering support and providing a key service to people across the country at this time.'
The group is designed for general non-essential queries but there have been many urgent cases that have also been picked up.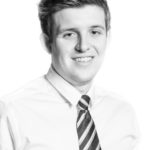 Swift action from Ask The Expert optometrist Geraint Jones (pictured left) helped a man from Caerphilly in Wales avoid further sight loss after he raised concerns about his blurred vision. Having directed him to his nearest store, damage to the back of one of his eyes was detected and the customer was immediately referred to University of Wales Hospital for further assessments. A lack of blood flow to the eye had damaged the optical nerve, resulting in a 70% vision loss that is irreversible but can now be monitored to prevent further deterioration.
Geraint, who is also Optometrist Partner for Specsavers practices in Pontypridd, Caerphilly and Treorchy, said: 'The Specsavers Facebook group is brilliant at helping ease people's eye care concerns. It's for anyone but is especially good for our vulnerable customers – people who are shielding and may need anything from simple advice to sight-saving referrals.
'The world has changed in so many ways in the past few months, and we have had to adapt to offer optometry in ways that is accessible and safe.
'I initially signed up to be one of the optometrists answering live questions online as I thought that it was a good opportunity to learn some new skills and help people in new ways. And having qualified a number of years ago now, it feels like a natural extension of my day job.
'All the customers that I have spoken to in the Facebook group have been really appreciative of the care that Specsavers is giving.
'I'm really proud to be part of an organisation that is still there to care for our customers at a really difficult time. It's great that Specsavers is using technology and different ways to reach out to customers in need.
'The most rewarding part for me was seeing one of my local customers reach out to the Ask the Expert service – which meant he received prompt assessment for a sight-threatening condition.'
The Ask the Expert Facebook group was launched just ahead of Specsavers Remote Care, a free nationwide video and phone consultation service for people who are looking for a private consultation from the comfort and safety of their home. It's designed to cover various concerns, ranging from eye health and changes in the quality of sight, to contact lens aftercare and audiology health and aftercare.
More like this...
Sign up to Spectrum for free CET and clinical updates.
REGISTER
Share, Print or Favourite