A new multi-million-pound marketing initiative from Specsavers launched on Sunday 2 February, with the aim of raising awareness of Optical Coherence Tomography (OCT) technology used in its UK stores – as part of Specsavers' most advanced eye test.
Since 2017, Specsavers stores across the UK and Ireland have been installing OCT scanners, backed up by an extensive training and mentoring programme for all optical colleagues. The technology is now live in more than 70% of stores in the UK and in all Irish stores, allowing most Specsavers optometrists to work with OCT technology. 
The campaign encourages people who have never had an eye test with an OCT scan before to do so, and is rooted in research findings that many eye diseases can be detected up to four years earlier than without OCT.
The TV advert launched during ITV's detective drama Vera, with a serious health message in the brand's warm and witty style. This will be followed with high profile programming including three Six Nations rugby matches, Love Island: Winter, SAS: Who Dares Wins and Gogglebox and national cinema advertising.
The campaign features an astronaut space walking with an OCT machine, with the tag line 'Our most advanced eye exam has landed. OCT scans available now'.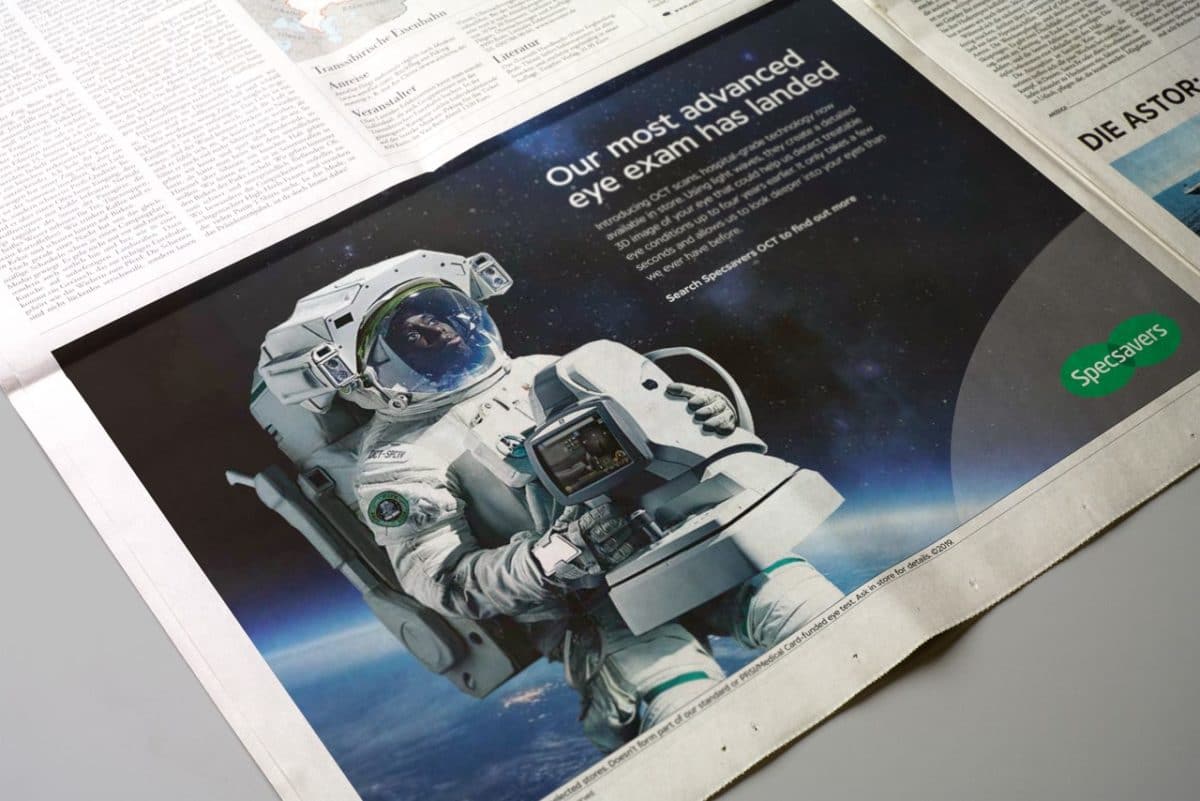 Specsavers clinical services director Giles Edmonds says: 'OCT is big news for eyecare on the high street. This hospital-grade technology in our stores is a win-win. It's great news for customers who love the fact we use the latest technology to detect sight-threatening diseases earlier – in turn preventing avoidable sight  loss. It is also great news for optometrists who want to advance eye care by working with OCT. The campaign is a massive investment showing the innovation that we are bringing to optometry'. 
Almost 3000 optometrists have completed the online training which consists of eight CET modules from an overview of the technology to disease progression analysis.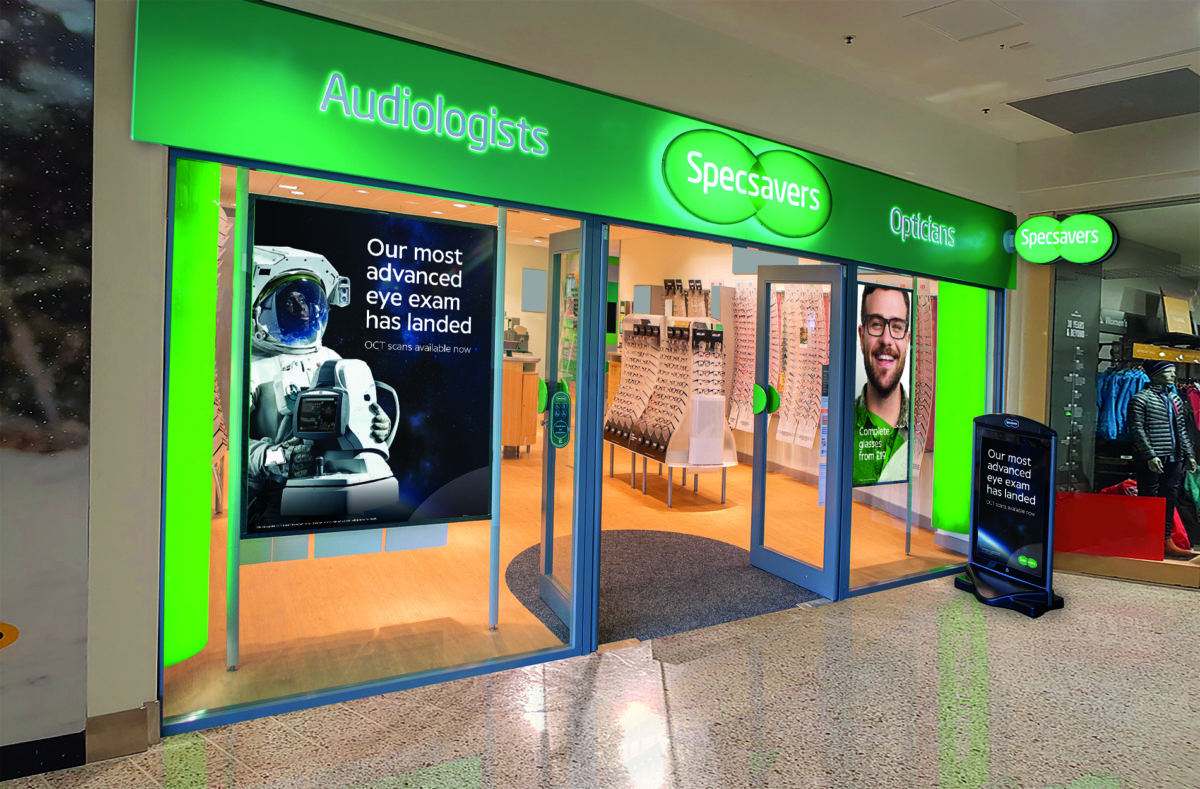 The advertising will also be prominent in Specsavers stores with windows featuring graphics from the TV ad, encouraging people to ask more about OCT.
Additionally, a four-page leaflet explaining the technology's benefit to eye care will be posted to more than one million UK homes.
Share, Print or Favourite