An optical coherence tomography (OCT) machine has been donated to a charitable hospital in Haryana, North West India.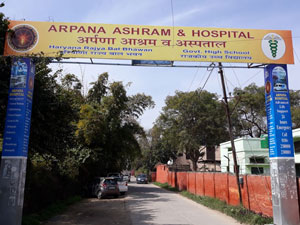 The Nidek Scan Duo has been installed in the ophthalmology department of the Arpana hospital. The hospital is run by the long-established Arpana Research and Charities Trust that provides quality healthcare and education to some of the most marginalised communities in India.
Peter Roffey, a Guernsey States Deputy, and member of a support group for Arpana in the island, says:
'It was an act of great generosity by Specsavers co-founder, Dame Mary Perkins, and will hugely improve ophthalmic care for the more than half a million people who rely on this hospital.
'I know the recipients are extremely grateful and truly excited at the prospect of using their new machine to detect and treat a range of eye conditions among their enormous client group.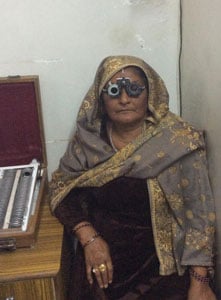 'One of the hospital's biggest departments Is ophthalmology. With diagnostic teams going out to clinics in hundreds of rural villages, before referring patients back to its central hospital, it carries out eye surgery on a truly industrial scale. In doing so it gives sight back to thousands who would otherwise be excluded from mainstream village life.
'The OCT machine donated by Specsavers will help that busy department by diagnosing and informing the treatment of a range of common conditions.'
Share, Print or Favourite