A new guideline from the National Institute for Health and Care Excellence (NICE) on age-related macular degeneration (AMD) is a clear sign of the changing ophthalmology landscape and the need for optometrists and ophthalmologists to work more closely together, according to Dr Nigel Best, Specsavers clinical spokesperson.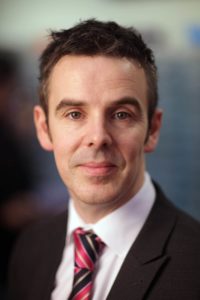 Investment in OCT imaging and further training on its use and interpretation will, says Dr Best (left), ensure that optometrists are well placed to help reduce sight loss in people affected by treatable AMD.
The guideline aims to ensure people who are at risk of blindness from AMD receive a prompt diagnosis and fast access to effective treatments. It includes recommendations which are specifically relevant to community optometrists:
Classifying AMD
– A clear classification table defining: normal eyes with drusen; early AMD; and four groups of late AMD (intermediate, wet active, dry and wet inactive).
Diagnosis and referral
– People with symptoms indicative of wet active late AMD should be offered OCT
– Referral for people with suspected wet active late AMD should be made urgently within one working day.
Management and monitoring
– People with late wet active AMD are offered anti-vascular endothelial growth factor (Anti-VEGF) drugs, within 14 days of referral to the macula service.
– In all cases treatment is recommended for people with a visual acuity of between 6/12 and 6/96. In addition, it should be recognised that treatment in eyes with a VA of better than 6/12 is clinically effective and may be cost effective.
– Intravitreal treatment may be administered by suitably trained healthcare professionals including optometrists with suitable medical support. ('Administered' but not 'prescribed' by optometrists or IP optometrists)
– Optometrists should encourage people with AMD to self-monitor their symptoms and advise them on how to be aware of changes in their vision.
– Non-medical strategies should be offered to those affected by AMD, such as group-based rehabilitation, psychological support and low vision services.
– People with AMD should continue to attend regular sight tests
The NICE committee recommended further research into the effectiveness of the Amsler chart, due to concerns it results in high false positive outcomes. People with AMD should be encouraged to use their preferred self-monitoring technique, for example looking at a door frame, and to report any deterioration in their vision (including blurred or grey patches in their vision, straight lines appearing distorted or objects appearing smaller than normal) to a healthcare professional as soon as possible. This allows people with AMD to detect changes in their vision without needing specifically-designed monitoring tools.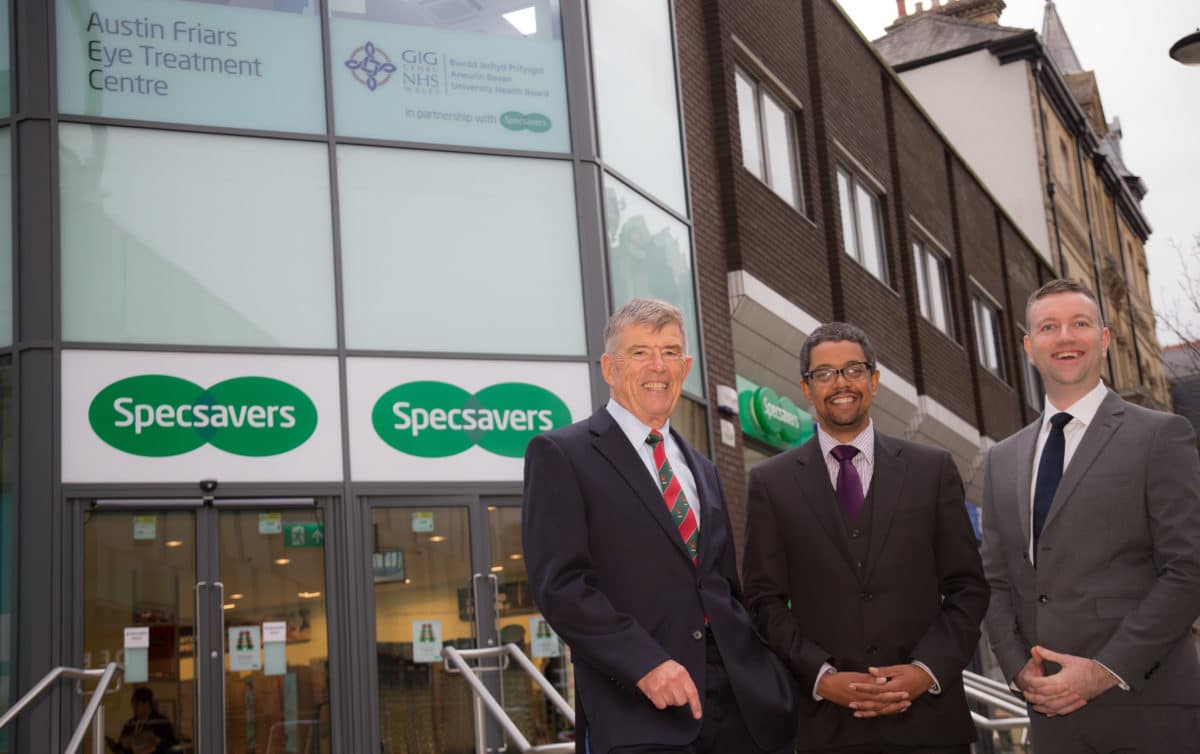 Dr Best says: 'This guideline provides clarity on how to best serve people who are affected by AMD and will help both save sight and utilise macula services efficiently. It is a clear sign of the changing ophthalmology landscape: innovative centres such as the Specsavers Newport Austin Friars Treatment Centre (pictured above) will be needed across the country to best implement high quality care as described by NICE; and pathways involving optometrists and ophthalmologists working closely together are essential to serve the needs of our changing demographic.
'The necessity of OCT imaging in the differential diagnosis of late wet active AMD is also highlighted by NICE. Specsavers' commitment to OCT imaging and to further training on the use and interpretation of the technology means that optometrists will be well placed to deliver on the substance of this new guidance. Prompt diagnosis and accurate onward referral will reduce unnecessary worry for those with symptoms and help to reduce sight loss in people affected by treatable AMD.'
GMC guidance on treatment of AMD using unlicensed medicines:
The College of Optometrists has also issued a summary set of guidelines for College members on its website (member login required)
Share, Print or Favourite