Three leading optometrists with extensive clinical experience have joined Specsavers to play their part in taking forward the enhanced services revolution.
They are Kiki Soteri, former Lecturer in Optometry at Plymouth University, Satvinder Singh Soomal, former Deputy Head of Optometry at Birmingham and Midland Eye Centre, and Hayley Moore, former National Optometry Development Manager for Ultralase.
As Heads of Enhanced Optical Services they join a national network of Specsavers Joint Venture Partners who are also working as Heads of EOS, giving peer to peer support to store Partners, and responsible for implementing best practice, planning clinical accreditations and delivering training.
Paul Morris, Director of Optometry Advancement, says, 'I am delighted to welcome these fantastic clinicians to the team. Their enthusiasm and experience will really help us to take forward the enhanced services revolution for Specsavers and for the profession as a whole.'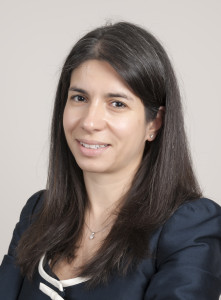 Kiki Soteri has been a Lecturer in Optometry and the Admissions Tutor for Optometry at Plymouth University since 2011. In 2007 she was awarded a distinction for her Masters in Clinical Optometry and in 2011 qualified as Independent Prescriber with the College of Optometrists. She chairs the College's Education and Standards Committee and her clinical experience includes working as a hospital optometrist at the West of England Eye Unit, Moorfields Eye Hospital and Ipswich Hospital Optometry.
She says, 'I am passionate about helping clinicians and professionals to determine and achieve their goals and I know that EOS are something that lots of optometrists want to be involved in.
'Although initially sceptical, I have watched with increasing interest as Specsavers has demonstrated its commitment to professional advancement. I've worked in optics since 1992 and the profession has been preparing throughout this time to take on enhanced roles but until now the pace of change has been slow. I am very much attracted by the "can-do" attitude at Specsavers – this is an organisation that makes things happen.'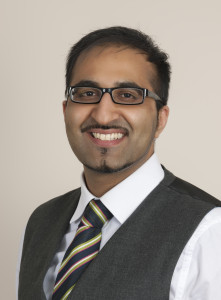 As well as joining as a Head of EOS, Satvinder Singh Soomal has also become Joint Venture Partner in Specsavers Daventry. Until recently he was Optometry Manager and Deputy Head of Optometry at Birmingham and Midland Eye Centre where he led a team of highly skilled optometrists working in clinics such as general ophthalmology, glaucoma, diabetes, low vision and specialist contact lenses.
He began in optics, age 16, as an Optical Assistant at Specsavers in Walsall where he was encouraged to train as a Dispensing Optician, then to study Optometry at Anglia Ruskin University, achieving a first class honours degree and the Clinical Excellence prize.
Sat says, 'Hospital optometry and working in different community practices has given me the insight as to what optometrists can unlock and provide. I truly believe that community optometry is changing for the better. Knowing that at Specsavers, optometrists will be trained and supported to achieve their potential is exciting. I am thrilled to be involved in taking forward the enhanced services revolution with the company which gave me my first opportunity in optics 20 years ago.'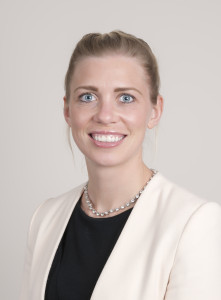 Hayley Moore achieved the highest academic scores in her optometry degree in Cardiff and won the Advanced Clinics and Clinical Pathology awards in her final year. She worked for an independent in Maidstone who was very involved in hospital optometry and then joined Ultralase, where she was responsible for pre- and post-operative care for patients, becoming Lead Optometrist and then National Optometry Development Manager. She took a career break for children, working part-time at a local multiple for three years, before she saw the Head of EOS role advertised and decided to apply.
She explains, 'Before I saw this role and started to find out more, I had a quite different perception of Specsavers. I had never realised that it was so clinically-focused as a company and with such an emphasis on professional development. I am very excited by the plans for enhanced services, and what it means for the optometry profession, and newly-qualified optoms in particular. They are intelligent with good people skills and they don't want to do the same thing day in day out – EOS will give them the breadth of experience they are looking for.'
Share, Print or Favourite