A multi-million pound marketing campaign from Specsavers launches this week to raise awareness of the eye disease glaucoma and increase detection rates. The campaign will continue in Glaucoma Awareness Week (17 -23 June) and beyond.
The largest preventable cause of sight loss, glaucoma can be detected during a routine eye test. However, according to a Specsavers and RNIB YouGov poll¹, 13.8 million people in the UK admit they do not have regular eye tests.
Paul Morris, Specsavers director of professional advancement, said: 'There is a clear and urgent need to raise awareness of glaucoma and of the importance of regular eye tests. Ultimately this is a disease which can rob you of your sight, yet two thirds² of people with glaucoma don't know they have it.
'Over the years a number of different ways have been tried to raise awareness, with limited success. Our campaign is designed to make an emotional impact by showing that the images that matter most to you – your family and friends – can disappear.'
The concept, conceived by Specsavers in-house creative team, extends 2018's award-winning campaign, 'Don't lose the picture'. Advertising spots will have 'lost' the full picture and instead display a partial image and the words 'Don't lose the picture. Glaucoma can steal your sight. Catch it in time.' The campaign uses the images that people most value, according to Specsavers consumer research.
Paul Morris continued: ' Effectively, what you see in the adverts is a representation of end stage of glaucoma rather than the early or intermediate stages. This is a stylised depiction of glaucoma rather than an attempt to replicate the direct patient experience, using much the same approach as the successful anti-smoking campaign by the British Heart Foundation in 2004 which used cigarettes oozing fat to make a clear visual connection between smoking and heart disease.
'We think this is a great way to get people thinking and talking about glaucoma and to understand the difference that primary care optometry can make.'
The TV advertising, launched at 20.30 on 9 June on Channel 4 during Great Canal Journeys, reimagines Specsavers' best-loved 'Should've gone to Specsavers' Collie ad with the filming gradually being destroyed, highlighting that damage done to sight by glaucoma is irreparable.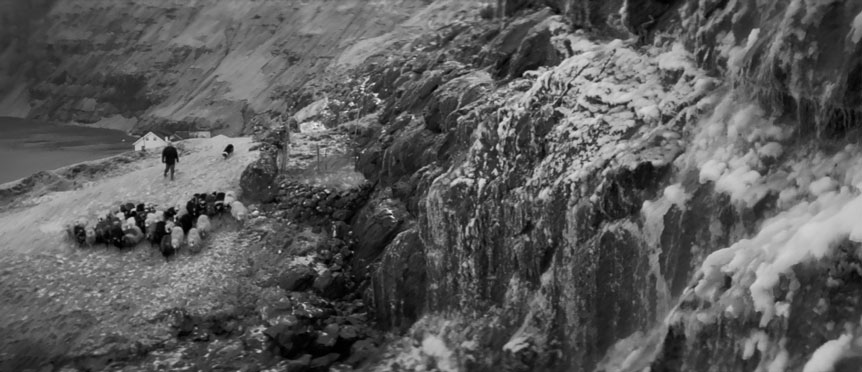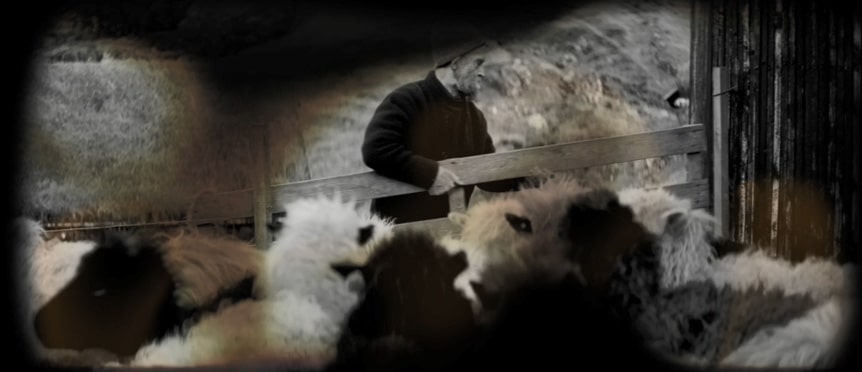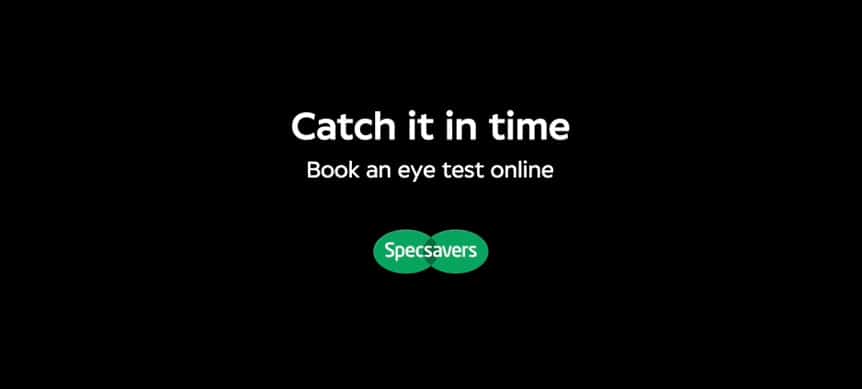 The power of the campaign will be amplified by further TV spots, video on demand and in cinemas at 24,000 film screenings over four weeks, in leaflets to 20 million homes, and on billboards and digital advertising.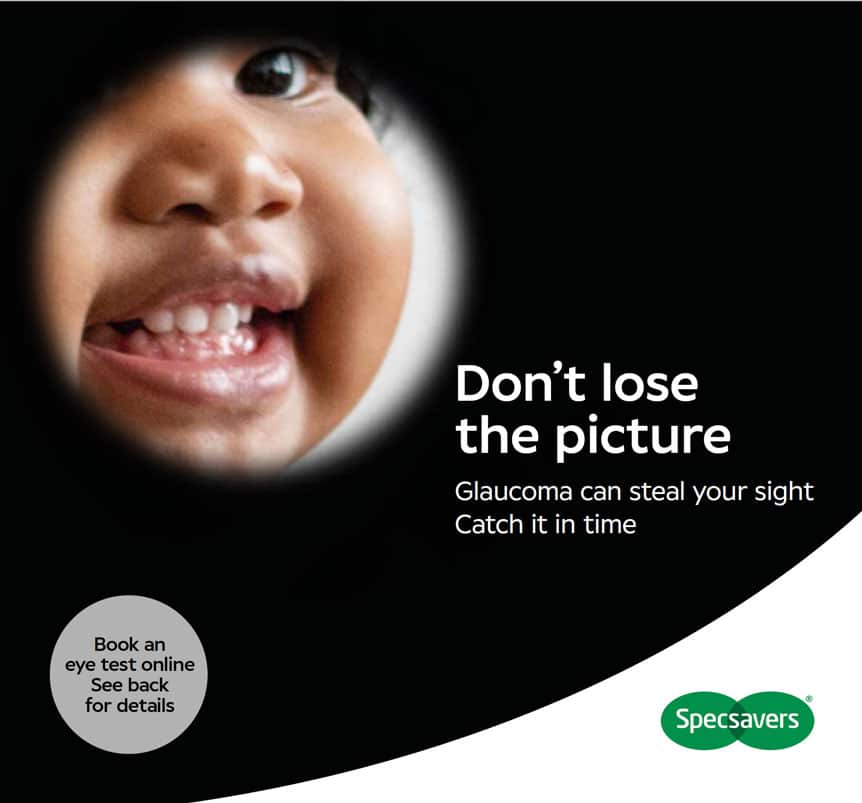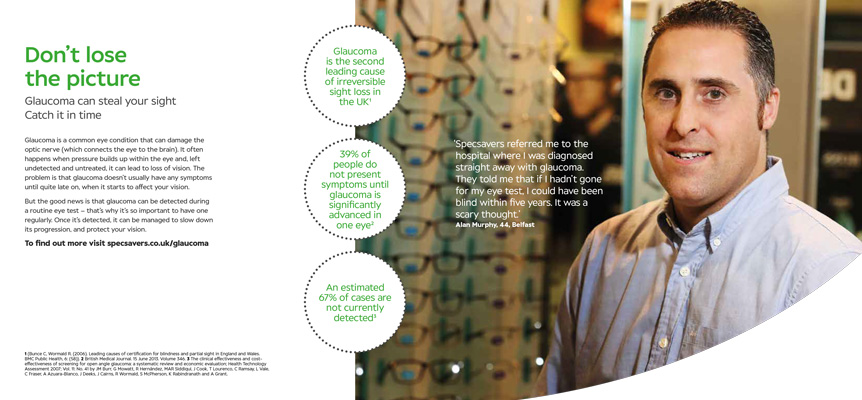 Digital adverts direct people to useful information such as how to book an eye test and an all-new online information hub where customers can find out more on glaucoma, tests and treatment. This will extend over the next year, further demonstrating Specsavers commitment to expertise in eyecare.
Other activity includes sponsorship of eye health features and a PR and social media campaign.
¹YouGov survey of 6,430 UK adults aged 18+ commissioned by Specsavers and RNIB in 2017
²The clinical effectiveness and cost-effectiveness of screening for open angle glaucoma: a systematic review and economic evaluation; Health Technology Assessment 2007; Vol. 11: No. 41 by JM Burr, G Mowatt, R Hernández, MAR Siddiqui, J Cook, T Lourenco, C Ramsay, L Vale, C Fraser, A Azuara-Blanco, J Deeks, J Cairns, R Wormald, S McPherson, K Rabindranath and A Grant.
Share, Print or Favourite