Physically disabled Naomi Crawford started wearing glasses shortly before her first birthday and since then both she and big sister Chloe have been looked after by Specsavers in Antrim.
When she was just three months old, Naomi suffered seizures and was diagnosed with a rare condition called polymicrogyria, which has affected the right side of her brain, resulting in epilepsy, learning and mobility challenges. As a toddler Naomi underwent surgery to help manage her epilepsy and unfortunately the polymicrogyria impacted on her vision. Naomi's mum Tracy said: 'Naomi also has astigmatism and needs to wear glasses all the time. She is in a wheelchair but it doesn't stop her from enjoying life, particularly school. She's very sociable and loves choosing new her glasses and has selected sophisticated designer frames from Converse and a pair from Cath Kidston too. Getting the right fit and frame to suit Naomi's face was tricky but vital to help her with school work and overall development.
Optometrist Davin, trainee dispensing optician Mairead McCann and all the staff are very patient and take their time to ensure both Naomi and myself are happy and that Naomi's glasses stay in place.'Because of Naomi's condition she requires annual vision check-ups but as my older daughter also now wears glasses, I would urge parents to make sure they take their children regularly to an optician and don't wait until a problem has manifested itself.'
As part of National Children's Eye Health Week, new research commissioned by Specsavers shows that over two fifths of parents say their children haven't had a test at an optician in the recommended last two years (41%). The YouGov poll of parents aged 18 and under, found that more than 30 per cent of parents say their children have never had an eye test at an optician.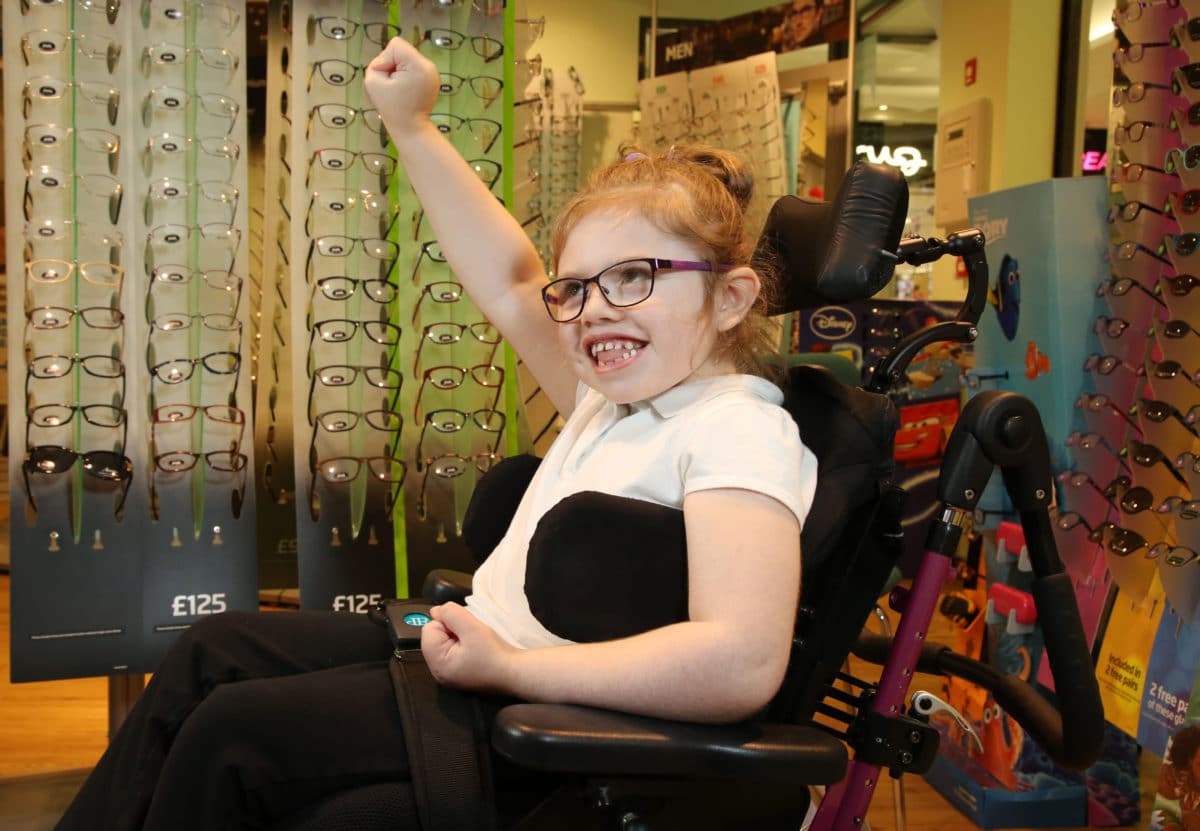 More on children's eyecare
Share, Print or Favourite