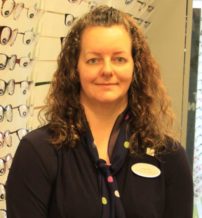 In order to help her own team deal with day to day mental health issues seen in a busy optical practice during the pandemic, Lucy Eva, co-owner of Specsavers Redruth shared her learnings from an Invictus Trust accredited course on mental health.
She completed the two-day course with the Invictus Trust, a charity offering support and help to local teenagers with mental health issues.
She explains: 'As an optical team, we deal with the public every day, so it's not uncommon to meet people with mental health issues. I wanted to know the best way to help my colleagues. The course will certainly make me more compassionate and aware of how they could be feeling.
The course will make me more compassionate
'The course was similar to a first aid course, but dedicated to mental health issues. It was aimed at young people, but a lot of the things I learned were applicable to everybody. For example, if I come across someone having a panic attack, it's given me the tools to reassure them and help them through it.'
Lucy also felt the skills she learned could improve the wellbeing of the 22-strong team. She says: 'Life is stressful and working on the high street in full PPE brings its daily challenges. The course made me realise that a lot of the things I do to cope with stress are quite productive, and passing them on to my team may help.
'It's also good to let everyone know that we're all in the same boat and we all have to find coping strategies – and, if we fail, where to go from there.
'I see myself as quite emotionally intelligent and I'll sit down and chat with the team and ask if there's anything I can help them with. And there have been a couple of occasions where I've felt I'd like to signpost people to get support, but I wasn't sure where to go. The course has given me the tools I need to say, "I think you need some help from a professional. Why don't you try this?"
'We're quite good at talking to the team anyway, but doing the course has made me more aware of what to look out for and when to intervene. It's helped me to recognise signs of mental health issues, such as self-harming and eating disorders. If you can recognise signs, it's often easier to get people to talk as they don't have to initiate the conversation.'
She says: 'We've been given a workbook toolbox that everyone can refer to, and I'm going to put up a poster in store so the whole team knows they can come and see me if they're struggling.
'Everyone has their own personal trials, both in and out of work. But a lot of people hide mental health issues and people are often ashamed to say when they're struggling.'
Lucy says she would now like the senior members of her team to do the Invictus Trust course as well.
[1] 'The feeling that you're making a difference': generational engagement and levels of satisfaction amongst Specsavers' early career optometry professionals
Professional development module – resilience
More news…
Share, Print or Favourite