Specsavers' Surrey Downs stores – Leatherhead, Banstead, Epsom and Dorking – have only had a minor eye conditions service (MECS) contract in place since November 2017, but they've already achieved some fantastic results.
The stores' performances mean that Surrey is now the leading region within Specsavers' south east division for extended optical services (EOS) mix.
"We were very quick off the mark"
So how has the Surrey Downs group achieved such impressive outcomes? Frank Moore, Specsavers' national EOS service delivery manager, says the stores embraced a range of EOS, not just MECS. Prior to the MECS contract, the stores were already offering age-related macular degeneration (AMD) referral, pre-operative cataract assessment and intraocular pressure (IOP) schemes thanks to contracts with Surrey Downs clinical commissioning group (CCG).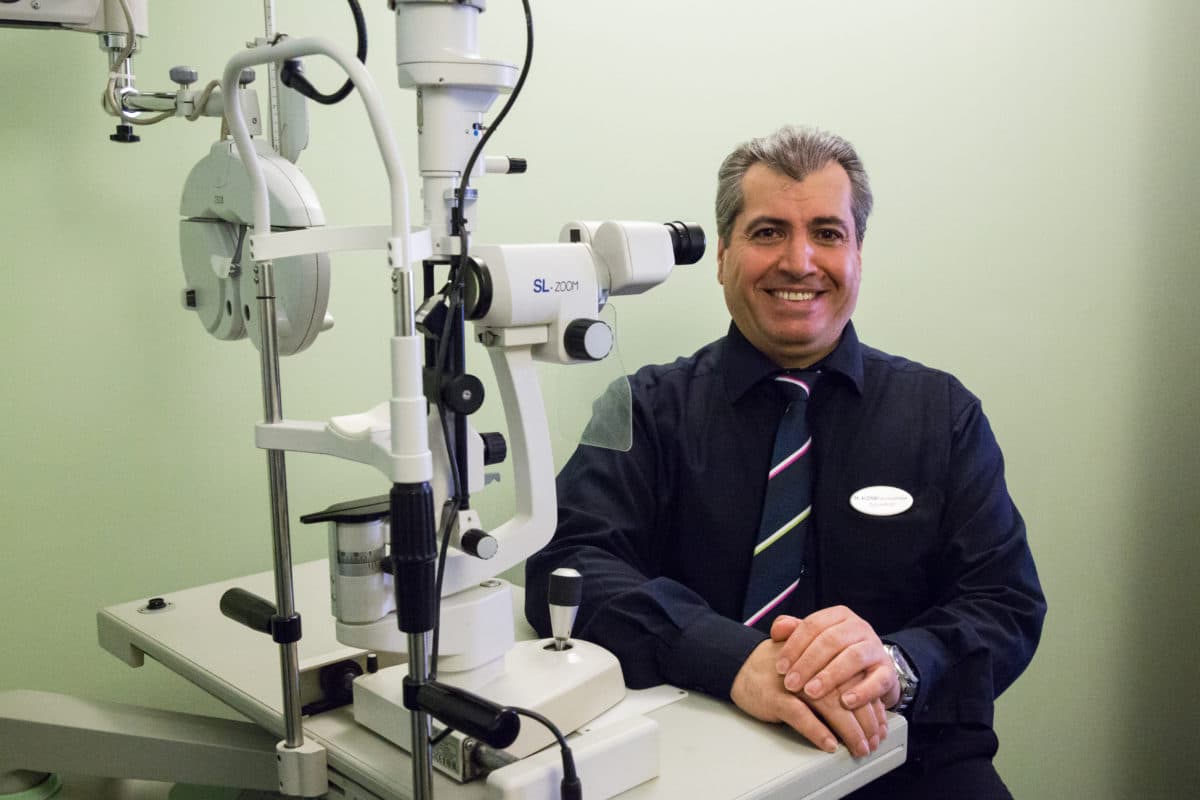 Yehia Al-Omari (above) – known as Omari – is ophthalmic director at Specsavers Dorking. The store has offered private EOS since 2016, and Omari believes that being fully prepared to deliver the service once the CCG contract was in place was crucial to their success.
He says: 'We were very quick off the mark. As soon as Specsavers started talking about EOS back in 2016, we got everything in place. All our clinical staff got trained very quickly, gaining all the postgraduate qualifications that were required to deliver the glaucoma, cataracts and MECS schemes. We got the clinical team together, discussed how we could deliver private EOS, organised training for the support staff, and just went for it.'
The scheme was a success from the beginning. Omari says: 'The private service took off much more quickly than we'd anticipated. After a couple of months we encouraged all the stores within the Surrey Downs area to start providing private EOS. GPs became aware of it and started sending patients to us. We eventually got the contract with Surrey Downs CCG, thanks to tireless work by Specsavers' NHS commissioning team.'
Promoting engagement
Frank Moore praises the Surrey Downs partners for banding together to win the MECS contract, as well as the stores' efforts to promote engagement with local hospitals and GPs.  He says: 'We've seen some great innovation, best exemplified by Nicky Cathrow, lead optometrist at Leatherhead. Her successful engagement with the local hospital and GP surgeries means they now automatically deflect any patients with minor eye conditions to Specsavers.'
Straight after getting the MECS contract, Nicky visited local GP practices to talk about the new scheme and what it meant for them. She says: 'I introduced myself to the reception staff and gave them information on what we were offering, and said that if any of the GPs wanted to talk to me I'd be happy to come in.'
She believes that getting reception staff on board is just as important as talking to GPs. 'When the patient phones up to book an appointment and they mention they've got a problem with their eye, the reception staff direct them straight to us. It frees up the appointment and also saves the patient's time.
'Since then, I've spoken to doctors in the local area and they're really pleased with how the service is working. We get a lot of GP referrals so that also shows that they're happy and on board with it. Sometimes we send a report to the doctors suggesting drops to be put on prescription for patients and the GPs seem quite happy to trust our recommendations. There's a lot of co-management, which is brilliant. '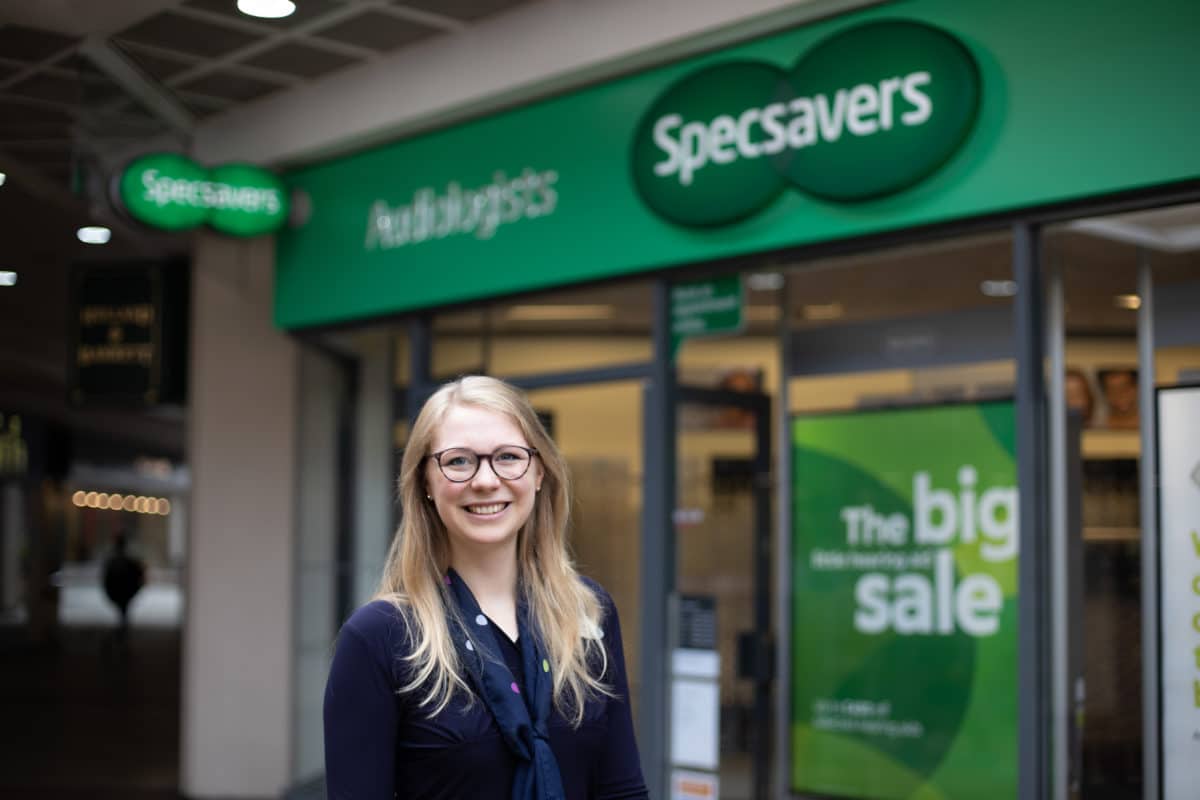 Nicky (above) also visited local pharmacists and explained the new service to them. 'Now a lot of the pharmacists will suggest that people with minor eye conditions come to us for a consultation.'
"We now have a direct relationship with the CCG"
Omari, who became a head of EOS for Specsavers part-way through the contract, invited the CCG's clinical director to visit his Dorking store, which led to better engagement with one of the local NHS Trusts.
He explains: 'There had been a lot of negotiations between all the different parties involved in the contract, but they hadn't met the people who delivered the service or seen it for themselves. I wanted them to see the level of expertise within the store, the level of equipment that we have, and some of the customer feedback that we get from delivering the service. I wanted to make it real for them.
'The visit was extremely successful in that we now have a direct relationship with the CCG. There were some outstanding issues with the contract, so we sat down and went through all their questions, and some of the issues were resolved there and then.
'We also discussed getting three optometrists from the Surrey Downs stores to work in the eye casualty department at St Helier Hospital to see how the service works at the other end.'
The visit also led to better feedback regarding hospital referrals, helping the store to improve its service.
Wider benefits
Nicky Cathrow says the feedback from patients has been extremely positive. 'I get a lot of cards,' she says. 'It's good to get that feedback off patients to know that they're happy with the service. They are usually very grateful with how professionally their condition is dealt with.'
She enjoys the variety and interest that MECS appointments bring to her job. 'We're seeing a lot more conditions and diseases than we would see otherwise,' she says. 'We enjoy trying to work out what the problem is, how we can solve it and how we can help patients. It's actually my favourite aspect of the job.'
Frank Moore believes the success of EOS in the Surrey Downs area is benefiting everyone. 'GPs save time, hospital waiting times are cut, it's a more efficient use of the CCG's money, and patients get a prompt, efficient and accessible service seven days a week,' he says. 'The upshot is that everybody wins.'
More like this...
Sign up to Spectrum for free CET and clinical updates.
REGISTER
Share, Print or Favourite