Using clinical data to improve eye health outcomes and become a valued partner with the NHS is critical to the future of optometry. That was the key message from Specsavers at 100% Optical's main stage presentation The future of optometry: partnering with the NHS.
High street optometry threatened by significant disruptive change
Focusing on clinical outcomes the best way to improve eye health
Reducing false positive referrals the first step to build credibility with ophthalmologists
Clinical services director Giles Edmonds kicked off the main stage presentation with an analysis of how high street optometry is increasingly under threat from political, technological, economic and social change.
'We therefore need to convince Government, at speed, with data and financial evidence that we can save them money and be part of their vision of full scope primary eye health care,' he explained.
'We must convince them we are well worth the half a billion pounds they invest in underwriting eye tests. But we certainly are not ready for it yet.
'One of our biggest risks is that ophthalmologists tell Government that optometrists make their job more difficult, with high numbers of false positive referrals, referring patients who do not need to be seen, taking their attention away from the real serious ones.'
The good news, he said, is that it is possible for optometry to be recognised by Government as a vital partner in delivering measurable improvements in eye health and better value for money – because it has been achieved in Australia.
He concluded, 'I'm delighted to welcome my colleague Peter Larsen, Global eye health strategy director, who led optometry in Australia in their strategy to engage with ophthalmology and with Government.'
A key impetus for the strategy, Peter told the audience, was a call he received five years ago from the Chief Medical Officer of Queensland to complain about the overall quality of optometrists' referrals to ophthalmologists:
'You don't say "no" to the Chief Medical Officer so I sat back and reflected on what we could do. How could we change the behaviours of our optometrists?
'So, what we did is we worked with the Royal College of Ophthalmology (for Australia and New Zealand) to agree pathways and to agree the content of communication to enable patients to be referred correctly.
'We worked with industry to create an electronic referral platform and we worked with the Royal College to ensure it contained the right information.
'With the platform, we were able to construct clinical outcomes reporting to deliver to individual optometrists on a weekly basis.
'And we could then work with education and with technology to improve the results of those outcomes.
'Measurement is key. The one thing you can take away today is that we need to measure. If you don't know, if you don't measure it and it's just an opinion no-one cares. Individuals need evidence to improve their performance.
'We did all this, and I contacted the CMO and he said, "I'm glad you rang. Optometry has grown up. Optometry is now focusing on the right things."
'This is what we have to do. We have to prove our worth to the relevant stakeholders that make our profession viable. The power of the data gives us the ability to do this, to make them feel that we are adding value.'
Publishing the data was also important and Peter highlighted some of the key results from the Specsavers Eye Health Report 2019-20, including on false positive referrals.
'As Giles said, the level of false positive referrals that is stretching the NHS is critical. You have to ask what is acceptable. Some say 50% is acceptable but you only have to go to a busy eye clinic to see that it is not.
'The data we have in Australia is that when you combine education and training with the data and feedback you can bring it down to a more acceptable level – it's now sitting at about 16%.
'This is stark evidence of the power of working together in a connected system to solve a problem.'
Measurement is key. The one thing you can take away today is that we need to measure. If you don't know, if you don't measure it and it's just an opinion no-one cares. Individuals need evidence to improve their performancePeter Larsen, Global eye health strategy director
Director of professional advancement Paul Morris followed Peter onto the stage, and he reinforced the key message, saying:
'Optometry as a whole has a problem and we all have our part to play in making that better for the customer, for stakeholders such as the NHS, and for the profession as a whole to have a brighter future.'
On false positive referrals, he highlighted a Bradford study at a glaucoma clinic which showed that 29% of patients did not need to have been referred.
'So, at the end of a long process, nearly a third are told "your optometrist shouldn't have sent you". That's a problem. Those people might drop out of care and decide not to trust optometry.
'This is everyone's problem and if you're not aware of it, you're part of the problem. What we are committed to doing is absolutely solving that problem through measuring, training and mentoring.'
'We've all sent good and bad referrals What I'm looking for is consistency and you can only do that through having the data, knowing your outcomes and consistently applying them.'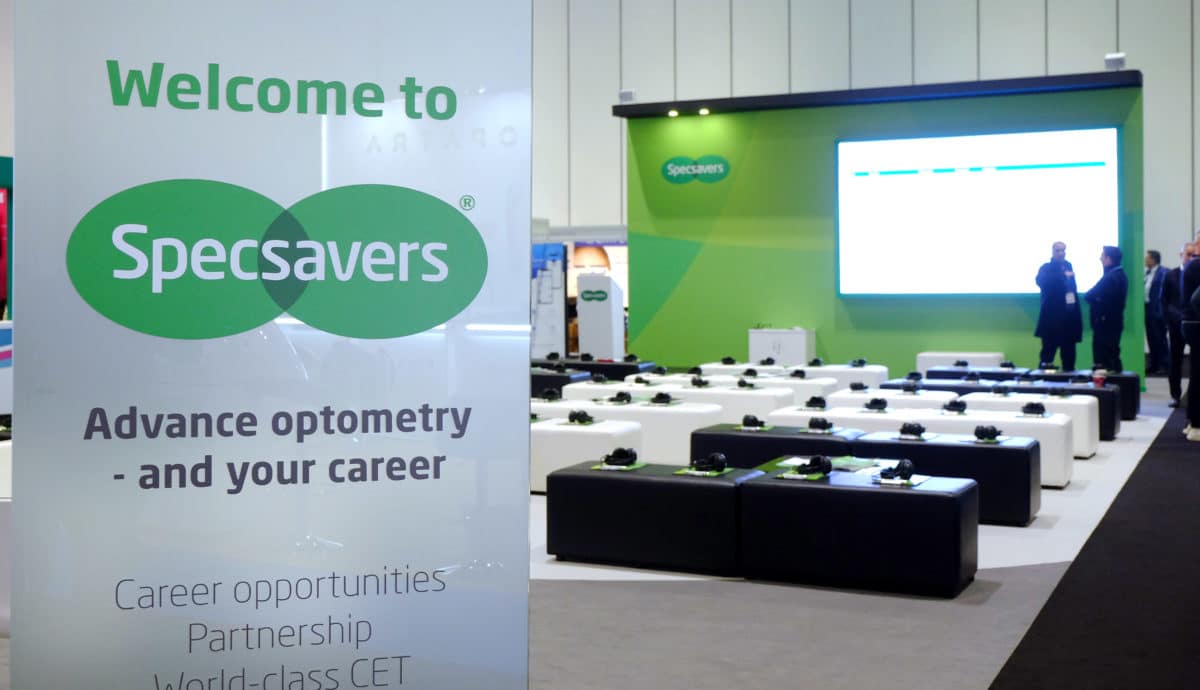 'It's time to advance optometry – and your career' was the message to delegates from Specsavers at this year's 100% Optical fair in London's ExCeL.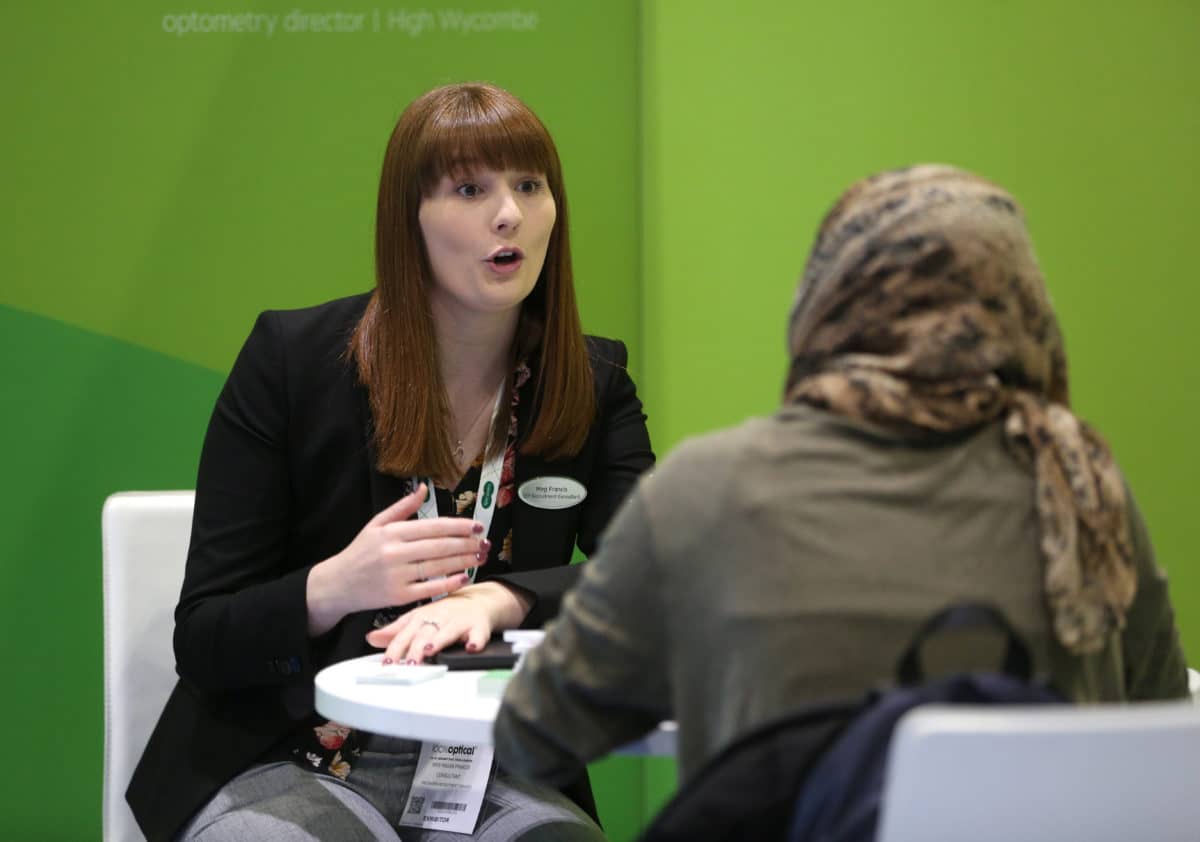 Recruitment specialists were on hand to discuss emloyment and partnership opportunities, and explain the wealth of career progression for Specsavers practitioners.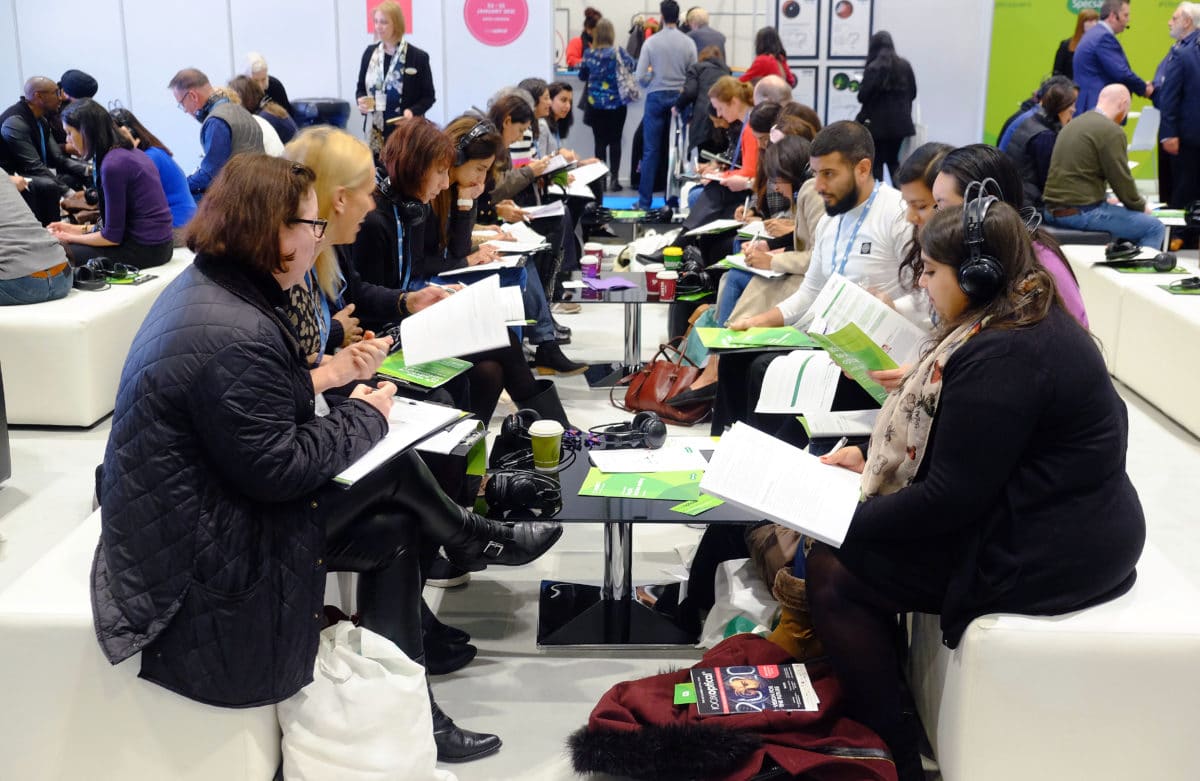 As in previous years, the Specsavers main stand was packed out with optometrists, dispensing opticians and contact lens opticians from across the sector looking to benefit from the highly-regarded CET sessions.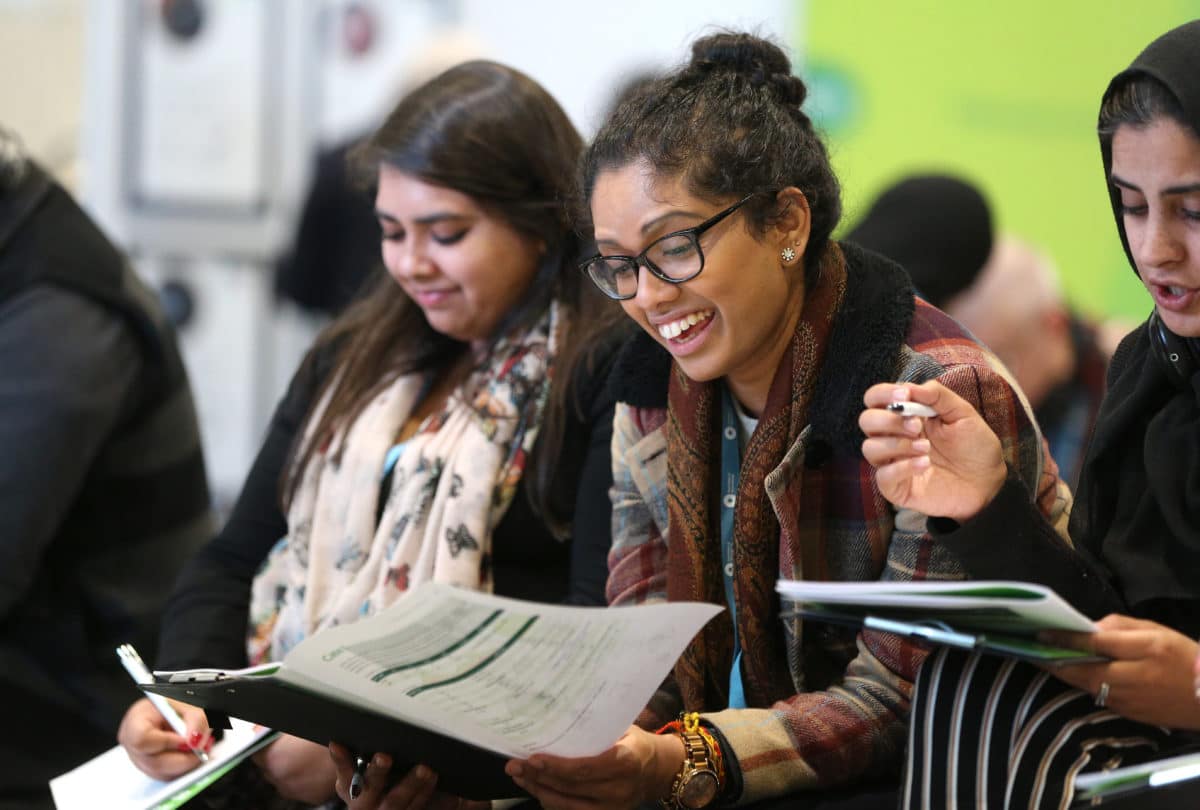 Practitioners could earn up to 17 CET points a day at the Specsavers CET stand.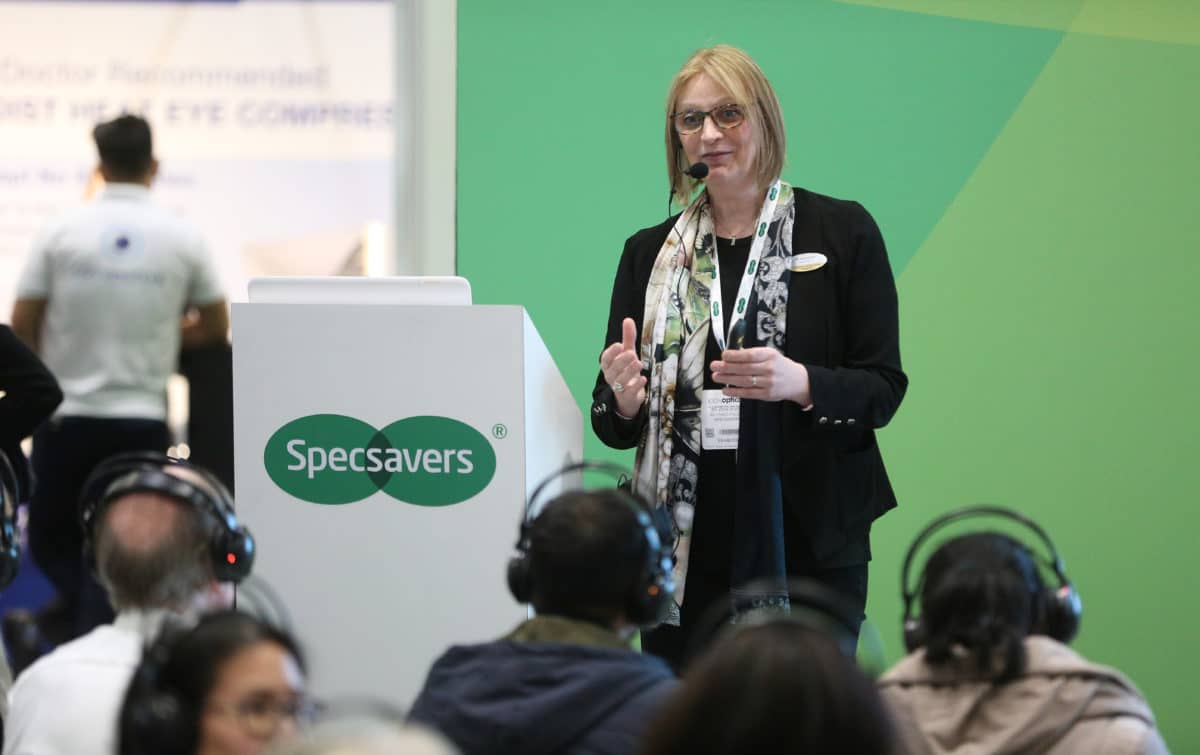 Specsavers' Dr Josie Forte leads a discussion workshop on common pathology and issues affecting the anterior eye.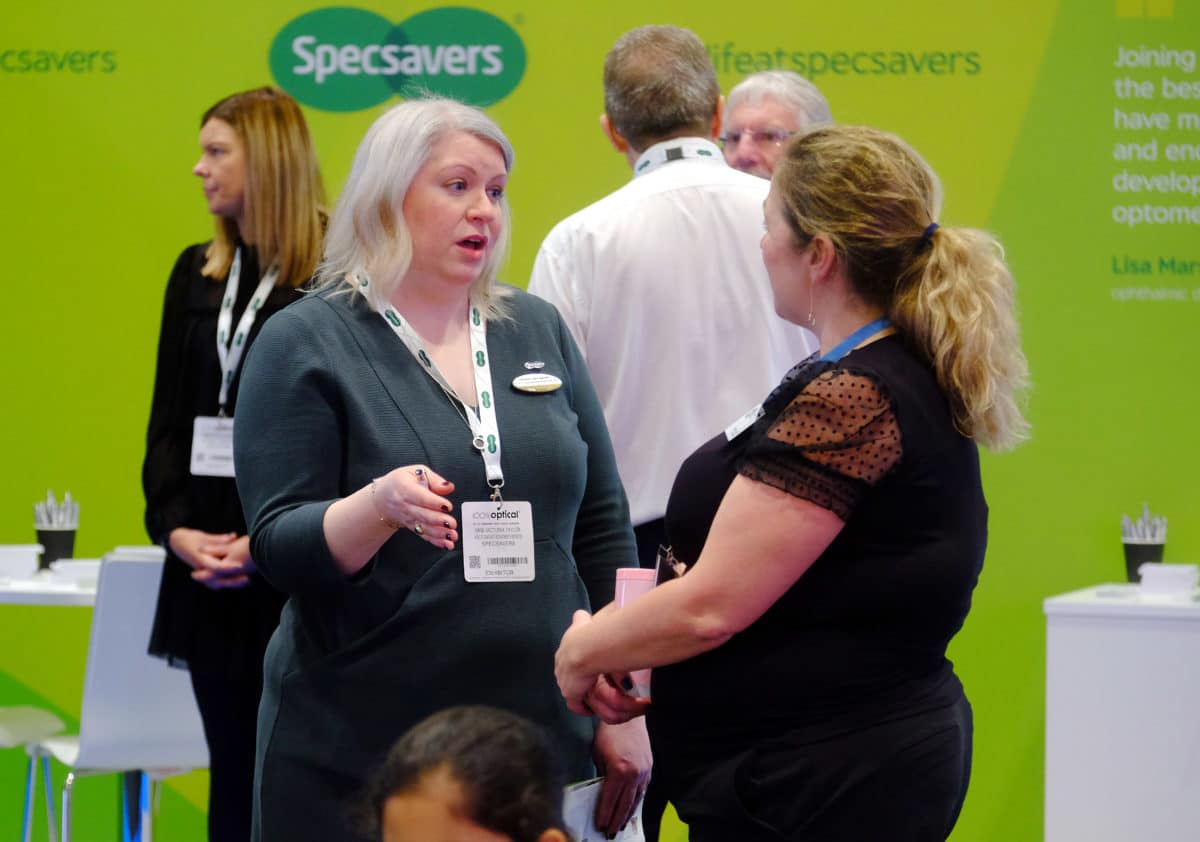 Networking on the Specsavers stand.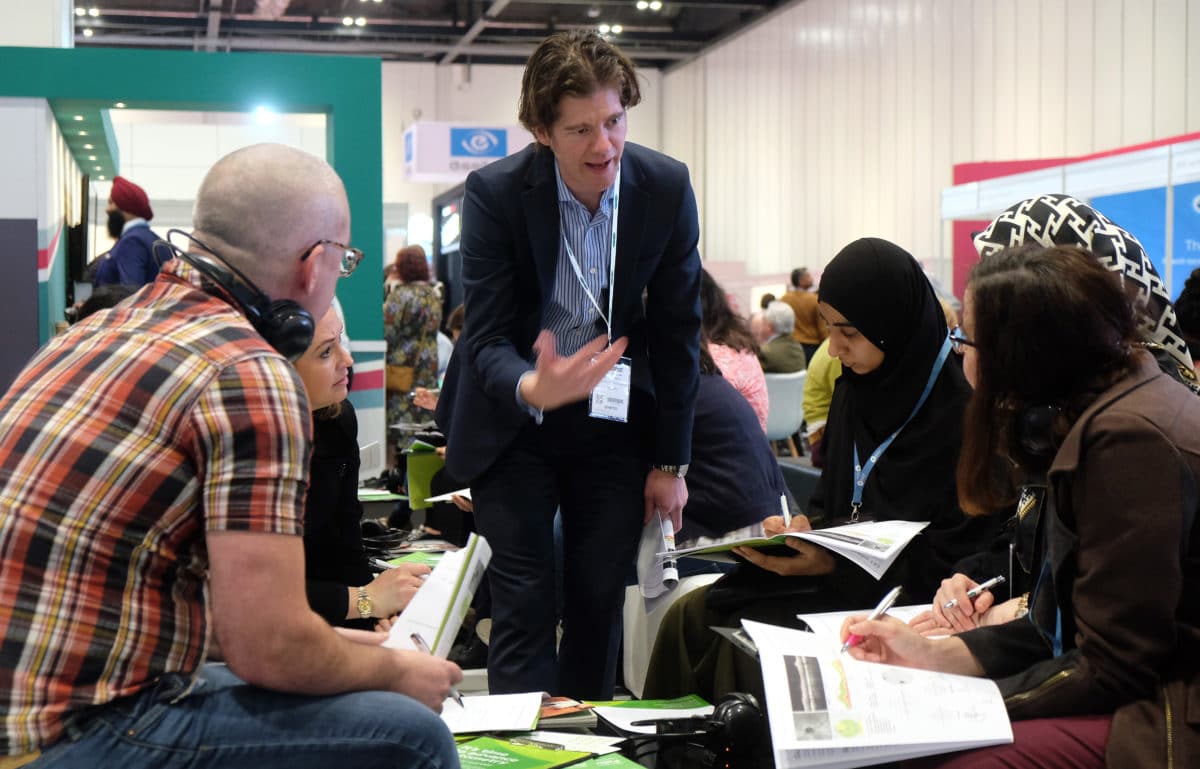 Head of clinical optometry Adam Wannell facilitates a discussion workshop on OCT cases.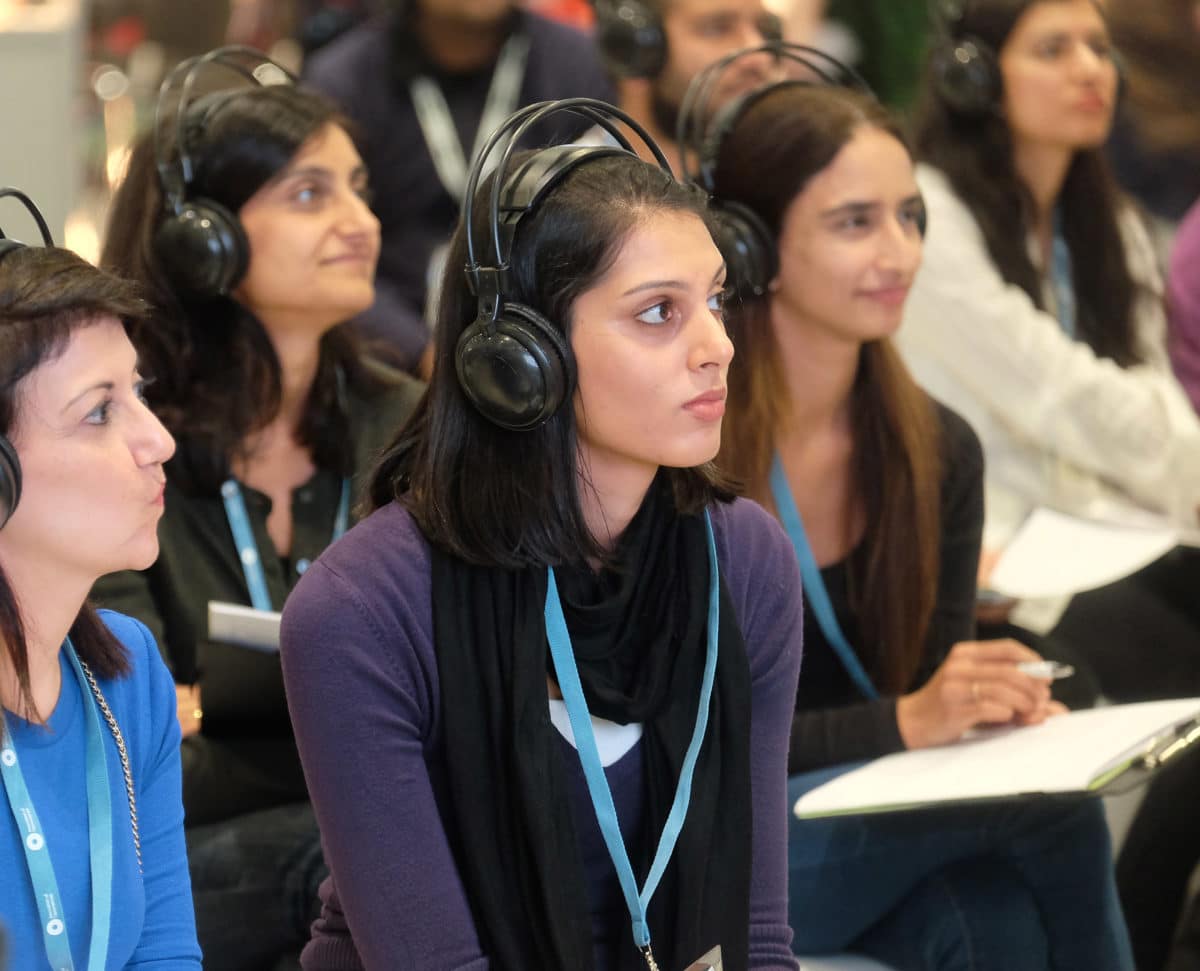 Listening to one of the clinical presentations, which included discussions on recall habits, visuals fields, patient-centred care and OCT.
Share, Print or Favourite