Specsavers has announced plans to expand in the Republic of Ireland after completing the UK rollout of its home-visit optical services with the opening of two Domiciliary partnerships in Northern Ireland.
Two joint venture partnership businesses operate in Northern Ireland. Optometrist partner Alan Myers and customer service partner Nichola Martin cover Ballymena, Omagh, Eniskillen and Derry. In Belfast, optometrist partner Matthew Brennan works with customer service partner James McAlinden to serve Belfast and Newry.
Nichola Martin says: 'We provide an essential service for some vulnerable people, who may live in care homes or be housebound. Some customers have not seen an optician for five years and are often wearing the wrong prescription.
'The ability to provide eyecare to those unable to access it themselves is often undervalued. It's a hugely rewarding role, as our optometrists can genuinely make huge improvements to someone's quality of life. It's very varied being in a different difference place every day but hugely worthwhile.'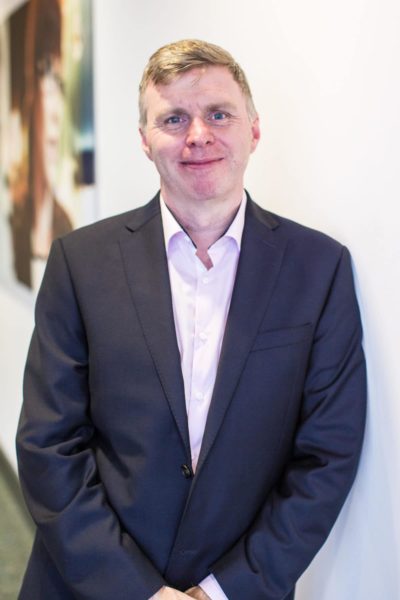 Domiciliary director of operations Maurice Livesey says: 'Specsavers is proud to have UK-wide coverage three years after moving into the domiciliary eyecare sector. Being able to serve all of Northern Ireland's housebound customer's eyecare needs is a major milestone. With plans to expand in the Republic of Ireland too, we're continuing our quest to be the most trusted and biggest provider of domiciliary services in the UK and Ireland.'
The mobile service offers the same expert optometry that is available in every Specsavers store, including using Digital Precision Care – a dispensing measurement system which runs on tablet devices.
More than 200 frames are in the core home-visit range, including the new Comfit range with silicone nose-pads, rubber tips and lighter weight frames designed to feel more comfortable for more mature glasses wearers.
Customers can also order from the entire Specsavers instore range. Frames are glazed at supporting Specsavers labs and a mobile optical assistant will fit the customer's glasses on a return visit.
Specsavers currently has 48 Domiciliary Joint Venture Partnership businesses covering England, Wales, Scotland and Northern Ireland, with 120,000 patients seen annually.
Share, Print or Favourite