More than 25 optometrists from 18 different optical practices attended an education evening in Bristol to accredit them in providing aftercare for patients who have had cataract surgery.
Richard Whittington, chief operating officer of the Local Optical Committee Support Unit (LOCSU), was a special guest speaker at the event to outline the local implementation of the national post-cataract framework agreed between LOCSU and community ophthalmologists Newmedica in April.
The evening was hosted by Newmedica at its eye health clinic and surgical centre in Litfield House, Clifton, Bristol.
The clinic provides ophthalmology services for NHS patients including outpatient consultations and diagnostic scans, cataracts surgery, YAG laser capsulotomy, oculoplastics and treatment for glaucoma, peripheral iridotomy and medical retina (excluding AMD) services.
It accepts ophthalmology referrals from all local optometrists, as well as from GPs, and cataract patients return to their local optometrist for aftercare.
The optometrists who attended came from high street practices in Bristol, Keynsham and Weston-super-Mare.
Consultant ophthalmologists Jeremy Diamond and Will Sheehan gave a lecture on post-operative complications after cataract surgery and this was followed by group working for the optometrists, worth one CET (continuing education and training) points.
Mr Diamond said, 'It was great to welcome our colleagues in high street optometry to the Newmedica ophthalmology clinic at Litfield House and to lead a CET session on cataract referrals and post-surgery complications. We are keen to build an ever-closer relationship with local optometrists to improve eye care for patients.'
Richard Whittington said – 'I was delighted to be at the post-cataract CET event at Newmedica, and to see how well the LOCSU framework will be  implemented for patients in and around Bristol.'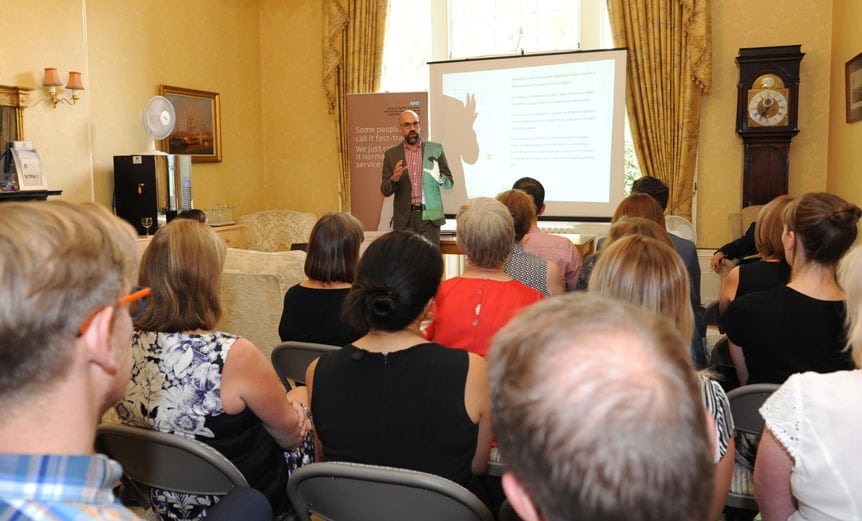 Share, Print or Favourite