Celebrity chef and Hairy Bikers star Dave Myers, 61, is backing an  eye health awareness campaign aimed at Britain's ageing population.
In time for National Eye Health Week (24-30 September) Dave's message is for Britain's ageing population to make their eye health a priority and have eye tests more regularly. RNIB data shows that the over-65s are almost twice as likely to develop an eye health condition¹, such as glaucoma or cataracts. However Specsavers research shows that one in four UK people are not having an eye test every two years² as recommended by the College of Optometrists.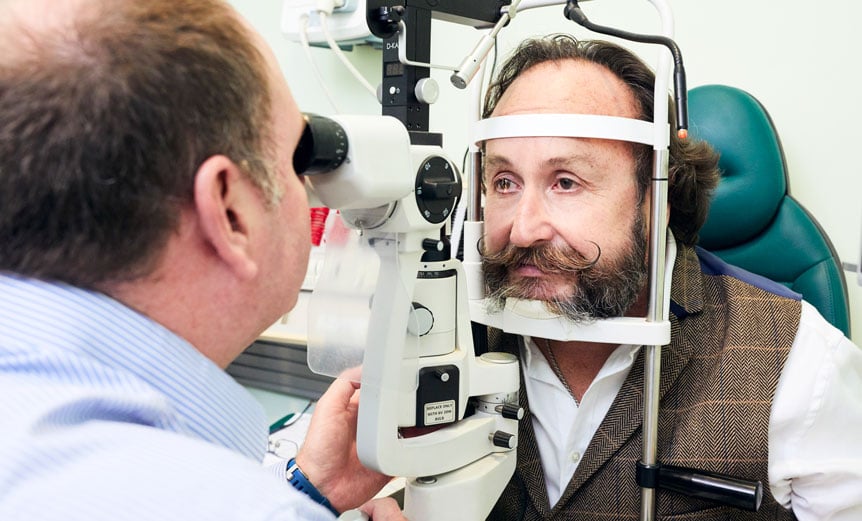 Dave Myers is supporting the Specsavers and RNIB joint campaign after discovering that he has glaucoma: 'I was shocked when I found out that I'd developed glaucoma. Thankfully it was spotted during a routine eye test but if it had gone unnoticed, I could have gone blind, and that would have had a huge impact on how I do the job I love so much.
'Like so many people, my career is my passion and it's so hard to be able to imagine doing all the things I love to do if I couldn't see, whether it's riding my bike, reading an autocue or preparing ingredients. The thought that I could have lost my sight is really scary.'
Specsavers co-founder Doug Perkins, 75, an optometrist of more than 50 years, adds: 'Our message via Hairy Biker Dave is that an eye test can help detect the health conditions that can go hand-in-hand with ageing – and if left untreated, cause sight loss.'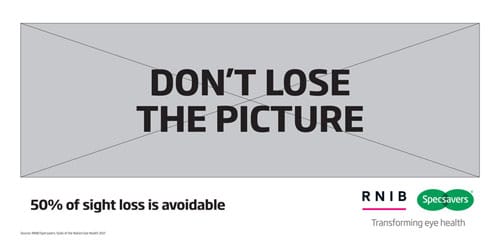 25% of people are not having an eye test every two years as recommended by the College of Optometrists
Sight is the nation's most precious sense by far; 10 times more people (78% of people) said sight was the sense they fear losing most compared to the next most popular sense, smell (8%), followed by hearing (7%).
Almost a quarter of people are ignoring the first signs of sight loss; despite complaining of not being able to see properly 23% of people have not visited an optician
More than 80% of people are not aware that an optician can spot the early signs of cardiovascular disease, the leading cause of death in the UK
Research suggests Brits check their teeth more often than their eyes; 42% visit the dentist once every six months (equating to four times over twice years) while 25% of UK adults haven't had an eye test in the past two years or at all

REFERENCES
RNIB data. The older you are, the greater your chances of developing an eye condition that could threaten your sight. The rate of sight loss among people aged 65-69 is 87% higher compared to people aged 60-64 years; 200 cases per 100k population, compared to 107 cases.
Share, Print or Favourite