To mark National Apprenticeship Week, a graduation ceremony in Birmingham celebrated 100 employees who had recently completed an optical assistant apprenticeship programme. The ceremony formed part of the Specsavers annual Management Seminar, attended by more than 1,000 store managers, in-store trainers and lab managers from across the UK and Ireland.
The graduates were part of a unique one-year optical assistant apprenticeship to anyone over the age of 16, who did not have any previous optical experience. The 200 that completed it become qualified optical assistants and were offered full time employment. This scheme has been running for two years and 90% of graduates take on full-time positions within the company. There will be at least 150 new apprenticeship vacancies in 2017 who will graduate in 2018.
This year the programme also opened up further studying opportunities for the graduates, with the potential to qualify as a dispensing optician within five years and even working towards owning their own practice with the Partner in Development programme.
Advice from a graduate
Adam Fox, apprentice graduate from Specsavers in Middlesbrough offered some advice for anyone thinking of embarking on the Specsavers apprenticeship scheme.
He said: 'I would advise those considering applying for the apprenticeship to prepare for a challenge. It's a fast paced environment with a lot to learn but Specsavers does provide all the support needed and if you're willing to dedicate yourself to the program and are prepared to develop your skills, it will be a fulfilling and rewarding career option for anyone who is passionate about customer service and providing excellent eyecare.'
A great start to a career
Paul Marshall, joint managing director, presented the successful apprentices with their certificates and said:
'I'm really privileged to come here today as apprenticeships have a very special place in my heart. When I left school I didn't know what I wanted to do. I started working at Sainsbury's baking bread and just loved the experience of meeting and engaging with customers every day. I've worked in retail ever since. Really well done to all of you on your achievements. This is just the beginning of your careers and there are so many opportunities open to you. Next time I shake your hands you might be Specsavers store partners running your own businesses.'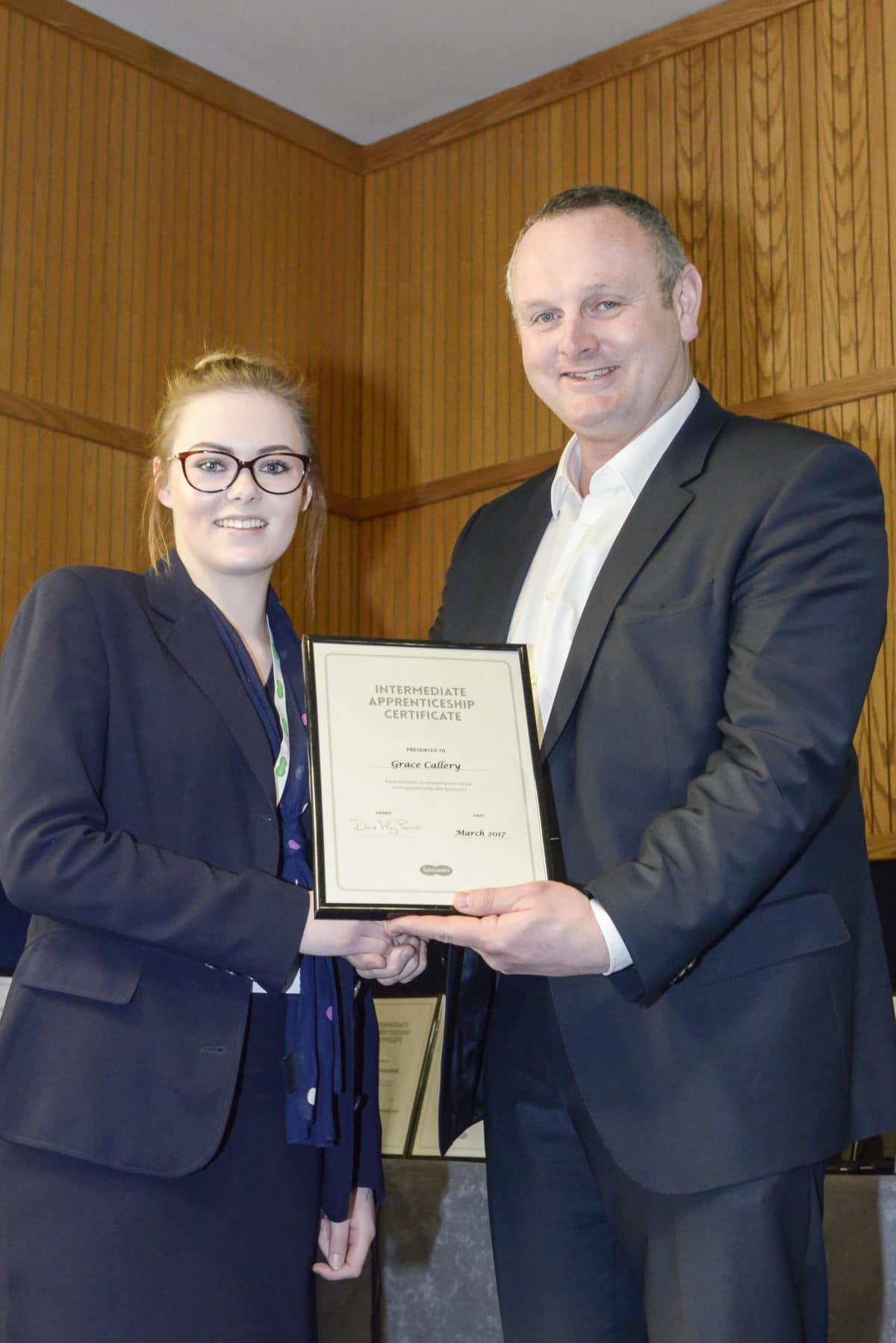 Attitudes to apprenticeships have evolved and they are now recognised as an equal alternative to university. Take a look at the Specsavers careers site for more information.
Share, Print or Favourite