The glaucoma guidance from the National Institute for Health and Care Excellence (NICE) has been welcomed by Dr Nigel Best, Specsavers clinical spokesperson and optometry director of Specsavers Darlington.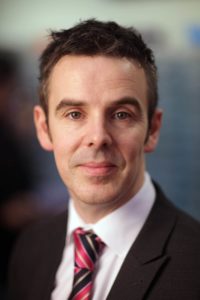 He said, 'For a number of years now, optometrists and our colleagues in ophthalmology have been frustrated by the constraints imposed by the NICE guideline (2009) which compelled optometrists to refer patients with IOPs consistently higher than 21mm Hg for further investigation.
'Before 2009 optometrists would routinely have monitored these patients in community practice, only referring for further investigation if other signs of glaucoma were observed.
'The revised guidance, which has seen the referral threshold rise from 21 mm Hg to 24 mm Hg, is to be welcomed. It reflects the fact that many patients with IOPs slightly higher than 'normal' can be managed by an optometrist in community practice. This underlines the importance of the additional glaucoma skills accreditation that almost 2000 of our optometrists at Specsavers have undertaken with WOPEC, helping to refine their diagnostic skills.'
Optometrists who practise in stores with a locally commissioned IOP refinement scheme will still need to comply with the requirements of their scheme.
Dr Best added, 'Unfortunately this might mean that, notwithstanding the new NICE guidelines, the threshold for referring based on IOP readings alone will remain at 21mm Hg until such time as the contracts are altered to reflect the new guidance.'
Share, Print or Favourite