To coincide with The Emoji Movie release this summer, Specsavers is launching a new and exclusive collection of children's emojiTM glasses.

In stores from Friday 4 August, the same day as The Emoji Movie hits cinemas, the quirky and colourful frames feature some of the most popular keyboard characters, voiced on the big screen by stars including James Corden, Anna Farris and Christina Aguilera.
The range of four acetate frame styles are designed to be gender neutral in response to customer demand and reflecting trends in the toy and clothing industry.
They are aimed at both boys and girls aged four to 10. The temples each feature unique twist and turn emojis on the arms, so little ones can match the frames to their mood.
To help ensure the most comfortable, best fit, we develop our children's frames to compliment a child's different facial parameters. It is also just as important that our frames are fun and that children love to wear them. The new emoji frames tick all of the boxes.Russell Peake, optometrist, children's eyecare expert and Specsavers new Clinical Head of Glasses

All glasses feature ultra-comfortable design and super sturdy flex hinges.
Priced at £64 and free for under-16s with an NHS optical voucher, children can choose an additional pair of frames in Specsavers' kids get two free pairs offer. Each frame comes with single-vision lenses, including an added UV filter for protection.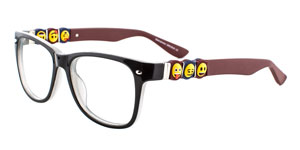 emoji 01 30550605
The front of these super cool glasses has a dual layer effect with black exterior and translucent grey interior. The sides are deep-red with twist-and-turn, iconic, yellow icons.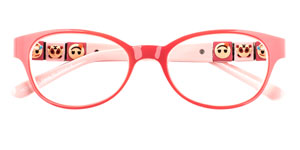 emoji 02 30564114
These rounded salmon and pastel-pink frames feature emoji pandas on one side and mixed emotion faces on the other.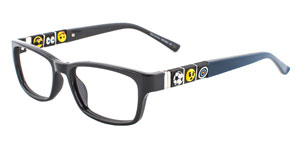 emoji 03 30564121
The football-themed frames are bang on target, featuring crazy black, white and yellow icons. The dark grey, rectangular frames are complemented with deep blue arms.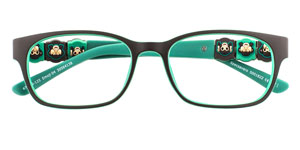 emoji 04 30564138
These traditional 'three wise monkeys' on brown and green two-toned frames will keep kids entertained with their cute little faces.
Share, Print or Favourite