Singer songwriter Gary Barlow of Take That fame is the face of Osiris eyewear. He shares his thoughts on wearing glasses and frame fashions. 
How many pairs of spectacles and sunglasses do you own? 
'Well I've got a few reading glasses now thanks to Osiris! I must have about four. I have so many sunglasses. My wife says I've got too many, but I think they can date quite quickly, more so than glasses. So yeah, lots of sunglasses!'
What frame shapes, colours or styles do you usually go for?
'I'm not much of a risk taker when it comes to accessories. But since working with Specsavers I've started trying different styles. I've always been a fan of round glasses, but recently I've been trying some squarer, rectangular, styles. They're really cool and I really enjoyed going for something I don't usually go for. I also love the lighter coloured frames that seem to be in at the moment.'
Who would you pick as your style icon of glasses wearers and why? 
'Elton John! He's got so many amazing glasses. And Michael Caine!'
How long have you worn spectacles for, and what prompted you to go for your first sight test? 
'I've worn glasses for 4 years now. I was starting to take pictures of things I wanted to read and zoom in on it and I thought this is a slippery slope. So, I eventually, after a few weeks of headaches, went to get my eyes tested and was the proud new owner of a pair of specs. I must say, reading became a pleasure again.'
Do you wear contact lenses? 
'No.'
How important are glasses to you when songwriting?
'Very important as I need them to read! If I'm starting a song on my own, I need a quiet room, a piano, a tape recorder and my glasses.'
How would you describe the new Osiris Eyewear collection?
'I'll be honest, there's pretty much something for everyone. You can be smart, you can be casual. I really enjoy wearing them. It's like wearing a nice watch, it's a lovely accessory and I've had some great comments. I love it when people go 'I like those, where did you get them from?'
Can you describe your favourite pair?
'When I saw the Osiris collection for the first time, I really had trouble choosing a favourite because there were so many designs I liked. I haven't quite decided my favourite, but it could be Osiris Impressive
. They're very comfortable, the bend in the sides makes them feel like you've not got them on, you're not really aware you're wearing them.'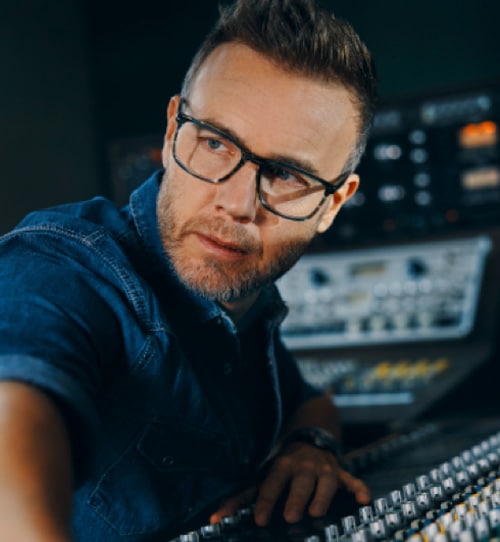 Share, Print or Favourite