More than 500 pre-registration optometrists have joined Specsavers' market-leading graduate programme since September – the highest intake yet.
What's more, the geographical spread of pre-registration (pre-reg) placements is the widest to date, from Lerwick in the Shetland Islands to Bodmin in Cornwall, and from Lowestoft in Suffolk to Haverfordwest in Pembrokeshire.
Attracting graduates to as many locations as possible, including coastal and rural locations, ensures patients will continue to be able to access high-quality eyecare in their local areas.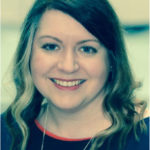 Victoria Taylor, Specsavers' head of graduate recruitment and retention (UK and ROI), says: 'This year, we have been lucky enough to welcome more trainees than ever before to our pre-reg programme.
'In addition, we have had a record number of students come to Specsavers for a summer placement experience in their second year – a vital insight into the coming pre-reg year.'
She believes the popularity of Specsavers' pre-reg placements reflects the quality of its graduate programme. She says: ​'We have a dedicated graduate recruitment manager for every university area of the UK and ROI. They explore locations with students and have relationships with our store directors and pre-reg supervisors to be able to discuss differences between stores and the support the pre-reg will receive at the store. Applicants can also go through the finer details such as accommodation and transport to ensure each placement is perfect for each individual. 
'Our graduate recruitment managers build relationships with students and support them not only with their location choices but also throughout their summer placement and pre-reg periods.'
Andy Britton, ophthalmic director at Specsavers' Haverfordwest store in Pembrokeshire, west Wales has nurtured many pre-reg. He says: 'Remote locations can be harder to attract students to, so I believe in making the pre-registration year as educational as possible. My students are never just refracting machines! It is critical that students are exposed to and challenged over as diverse a range of patients and conditions as possible. Remote locations such as Haverfordwest offer a real diversity in practice. The store is deeply involved in the provision of enhanced optical services and has continued to invest heavily in its diagnostic equipment, and our team is well trained in the delivery of advanced eyecare. Fringe benefits of being here is that living costs, especially housing, are much cheaper than in most cities, and the quality of life is exceptional.'
Pre-reg optometrist Qasim Khan, from Birmingham, made the decision to do his pre-reg placement at Specsavers Haverfordwest following a phone call with Andy Britton. He says: 'The main thing for me was getting a good supervisor.When I spoke to Andy over the phone and he told me more about the store, I became really interested. I wanted to expose myself to the most clinical experience and seeing the most pathology, and this store is perfect for that. There's so much more pathology here than I'd see in a city store. In the inner city, people would just go to an eye casualty department. Here, the relationship between the GPs, the optometrists and the hospital is really good, so we often see patients first, before the hospital. The diverse range of patients I've come across has been really interesting. I've already seen iritis and other infections, closed-angle glaucoma and signs of brain tumours. I see something different every day and am always learning. It's not just routine sight tests.'
He adds: 'Because Haverfordwest's a small town, some people are recurring patients. It's really nice to be able to help people from the start to the end of their treatment and build up a good relationship. It's really fulfilling.'
Specsavers' pre-reg optometrists are able to access excellent training as they embark on their careers, both in-store and on specially-designed day courses. The Optometry Essentials study guide, designed to help all optometry students and pre-reg optometrists, has had more than 6,000 downloads since its launch in summer 2019.  
Qasim has also been impressed with Specsavers' graduate programme. 'There's a really wide range of resources for pre-reg. The training events are really, really helpful.'
More articles on pre-registration optometrists
Share, Print or Favourite