A new choice in domiciliary eyecare is available in Ireland with the opening of Specsavers Healthcall.
Providing professional and affordable eyecare to the housebound, the newly launched service is the result of two highly experienced local eyecare providers joining forces. Brother and sister team Patrick (Paddy) and Teresa Flanagan, the founders of the Dublin based home-visiting opticians HomeCall, have entered into a new joint-venture partnership with Specsavers Healthcall.
Patrick said: 'This is a very excitement development for our team and our patients. Specsavers Healthcall builds on HomeCall's experience in the sector by giving access to the same offers, products and standard of care available to customers of Specsavers' high street stores. Mobile opticians take state-of- the-art eye-testing kit and a range of 180 glasses to the housebound, whether living in their own home or in a care home.
Specsavers Ireland chairperson Sinead Clohessy said: 'As the population ages, it's inevitable that the need for domiciliary eyecare will increase. Having served communities for more than 26 years, we believe in great value and professional eyecare for all delivered by local partners. This includes those people who cannot access one of our 50 stores nationwide, whether they are housebound or a care home resident.'
'Patrick, Teresa and their team share our values and offer a vital lifeline to these people. With a successful domiciliary business in the UK we are well poised to help further develop the service in Ireland.'
The service is initially available in the greater Dublin area, with plans to expand nationally. Complete glasses start from just €29, with the same offers that are available in Specsavers' stores.
Teresa said that former HomeCall patients can expect the same familiar service under Specsavers Healthcall: 'In domiciliary care it's especially important for our patients to get to know their optician. Seeing the same optician each time builds confidence, trust and understanding. Our opticians will explain exactly what's available to their patients and which offer is the best value for their needs.
Patrick added: 'Regular eye examinations are an essential part of every patients' ongoing healthcare programme. The incidence of visual problems increases with age, meaning the early detection of eye diseases and overall health problems such as glaucoma, high blood pressure, macular degeneration and diabetes is very important.
'Domiciliary eyecare also plays an essential role in maintaining people's quality of life. Wearing the correct prescription glasses can help reduce the incidence of accidents or falls and can generally help people preserve their independence.'
Specsavers Healthcall teams understand that an eye examination can be a confusing event for some, especially those with dementia. The team undergoes training about dementia and its effects and are experienced in making the whole process as easy as possible for every patient, whatever their needs.'
Sinead concluded: 'The combination of Teresa and Paddy's experience in the domiciliary sector and Specsavers' commitment to choice, value and service will be
of great benefit to many.'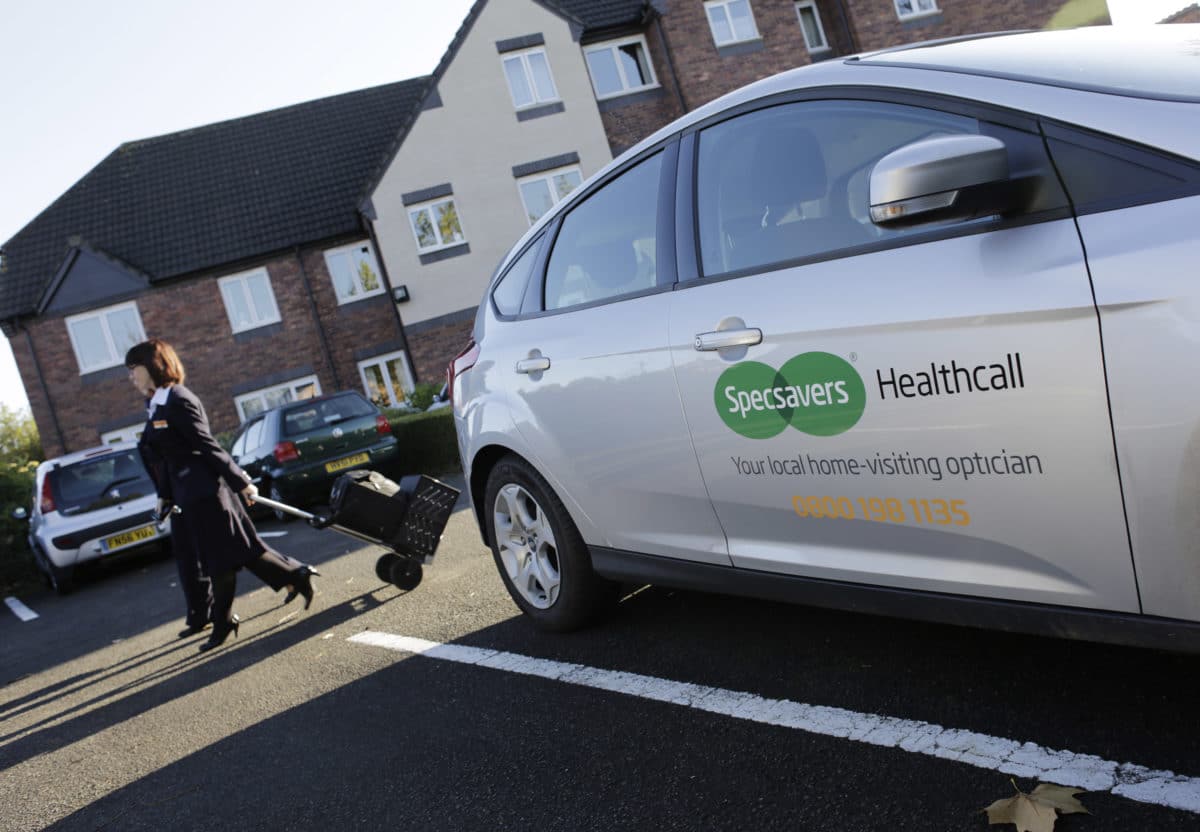 More news…
Share, Print or Favourite