Specsavers in Glasgow has been named the UK's first autism-friendly optician.
Staff at the busy Trongate store achieved The National Autistic Society's Autism Friendly Award after making changes to reduce the difficulty and distress many autistic people feel during eye tests. This included introducing weekly quiet times and a chill out area, creating a pamphlet to explain exactly what happens during an eye test, and providing autism awareness training for staff.
This is only the second time the Award has been granted in Scotland. The first was to the Scottish Parliament in May 2015.
Gordon Wallace, who is autistic, visited the store to advise the Specsavers team. He said: 'I am a spectacle-wearer and I haven't had much fuss with eye tests, but I can imagine that some autistic people may have problems understanding the process and having an alien device placed on their face, especially those who have never worn glasses before. And, of course, some may not be able to explain to the optician which lens is best.'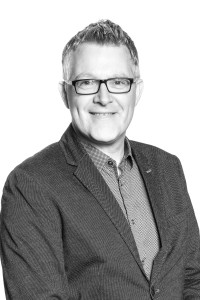 David Quigley, store director for Specsavers Trongate, (left) said: 'We are proud and honoured to be recognised as the UK's first autism-friendly optician.
'Learning about autism and the small adjustments that can be made in-store to help support autistic customers has been truly insightful. The care of our customers is at the centre of everything we do here at Specsavers and we are delighted to have created a better environment for those with autism who visit the store.'

Jenny Paterson, director of The National Autistic Society Scotland, said: 'I would like to congratulate Specsavers Trongate on becoming the UK's first autism-friendly optician. I hope the store's success will encourage others to take on this challenge.'
The National Autistic Society
The National Autistic Society is the leading charity for autistic people and their families. It provides information, support and pioneering services, and campaigns for a better world for autistic people.
To find out more about autism or The National Autistic Society visit autism.org.uk
Share, Print or Favourite