Glasses collection designed by students
This summer fresh British design talent has come to the high street, with the launch of the Design Collective range.
The unique collection of 14 glasses and sunglasses, designed by four students, draws on personal inspirations to create a range that celebrates individuality, encouraging everyone to wear their specs with pride.
The four designers – Emily Hill, Lydia Blackshaw, Tiffany Bachelet and Joshua Teodoro – entered the inaugural design competition in 2018, with their creations chosen from more than 140 entries.
Stig Hansen optometrist and Specsavers head of design and product development said:  
'We always try to find the balance of being commercial yet trying to raise the bar when it comes to glasses design and innovation. This is how the Design Collective came about. We wanted to give new young talent a platform to shine and to design eyewear without limiting them too much in their creativity, so that we could see some "out of the box thinking".
'The competition has really helped design universities to open their eyes to eyewear design too – we have seen that there is so much potential talent on our doorstep.'
The students share their inspirations: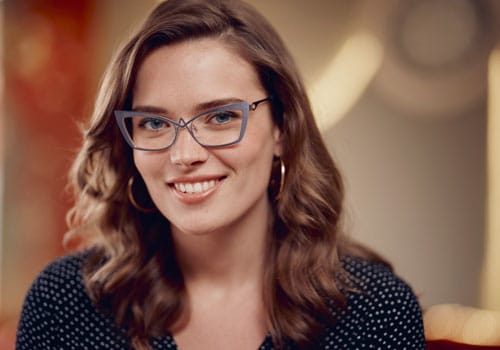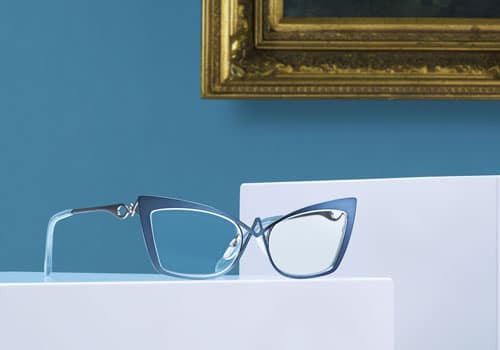 Emily Hill (pictured above with her frame design), studying Footwear Design at London College of Fashion (UAL)
'My glasses designs were inspired by me growing up surrounded by the decorative architecture of London and Spain. I've taken baroque and rococo details and given them a modern twist with shape and colour.
'In my opinion, glasses can be a big part of someone's identity and I can definitely see myself going into glasses design in the future.
'This has been a fantastic opportunity. It's given us a platform to step into the design world and it's so exciting to see our products come to life.'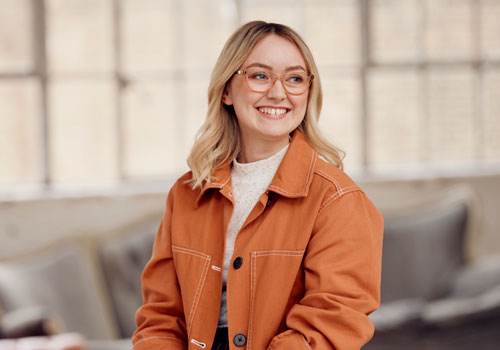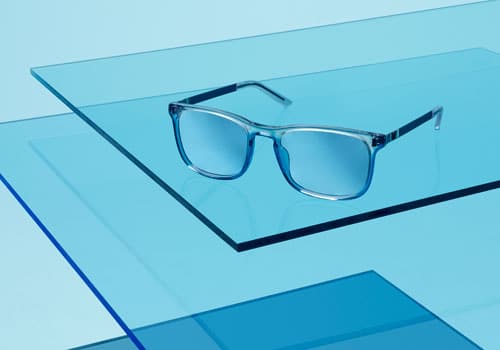 Lydia Blackshaw, graduate of Jewellery and Silversmithing at Glasgow School of Art
'My inspiration came from seeing the rise in popularity of clear glasses – I wondered if I could add personality with pops of colour.
'When you look at the glasses straight on, you see clear acetate. Turning them to the side lets the colour and character come through.
'Being able to create my designs and see them come to life is really inspiring. I think there are similarities and transferable skills between jewellery and glasses design, so it's been quite an easy transition for me.'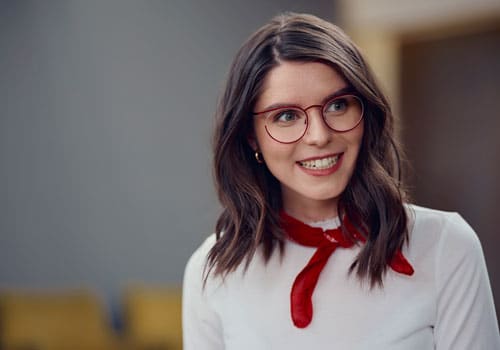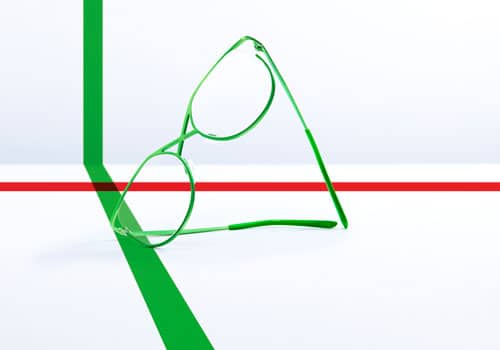 Tiffany Bachelet, studying Product Design at University of Dundee
'I'm a bit short sighted, so one of the reasons I entered was because I wanted to wear my own designs.
'I really wanted these glasses to be for everyone, not gender specific. For me it's about style. If you like the glasses, you should wear them and not worry about social constraints.
'My tip for aspiring designers would be to "go for it" when opportunities like this come up. It's been an amazing learning process for me.'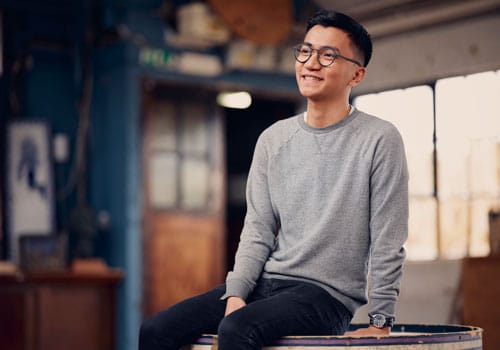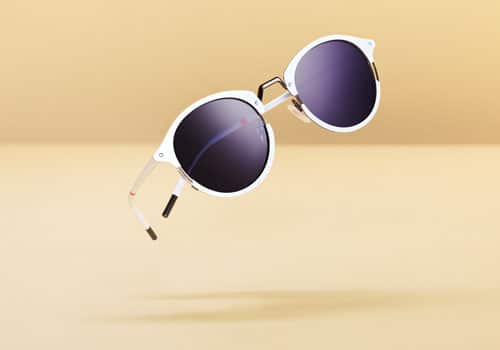 Joshua Teodoro, studying Industrial Design at Loughborough University – overall winner.
'I'm used to designing all kinds of things so I wanted to challenge myself and design glasses.
'My designs were inspired by space travel, so I've incorporated a red stripe in the designs, similar to the stripe seen on spacesuits. I see space as a metaphor for the creative process. It's all about exploration and being curious.
'I found designing glasses interesting because of the artistry and creativity. I'd love to design more.'
What next?
Stig Hansen added: 'The Design Collective competition has been so well received that other Specsavers regions have taken an interest. So, as well as launching a second year of the competition in the UK and Ireland for 2020, we will also have competitions in Australia and New Zealand and Northern Europe – which we are all very excited about'.
Glasses lovers can choose two pairs for £99.
Share, Print or Favourite