A 'dream partnership' of ophthalmologists and optometrists working together in the community can help resolve the capacity crisis in the NHS and improve eyecare for patients, and at the same time secure the future of the optometry profession. This was the message at Optrafair from Specsavers and from Newmedica, a leading provider of ophthalmology services to the NHS.
And the benefits of such a partnership were demonstrated by Richard Whittington, chief operating officer of the Local Optical Committee Support Unit (LOCSU), who joined the Optrafair session to announce a new national framework agreement that will see Newmedica cataract surgery patients returning for post-operative assessment to the optometrist who referred them.
Pictured above (centre) with consultant ophthalmologist Nigel Kirkpatrick and Newmedica MD Darshak Shah, Richard said: 'This is truly an agreement for the whole of the sector, not just part of the sector 'It will drive transformation of the way in which care is delivered and how patients experience that care.'
Avoidable sight loss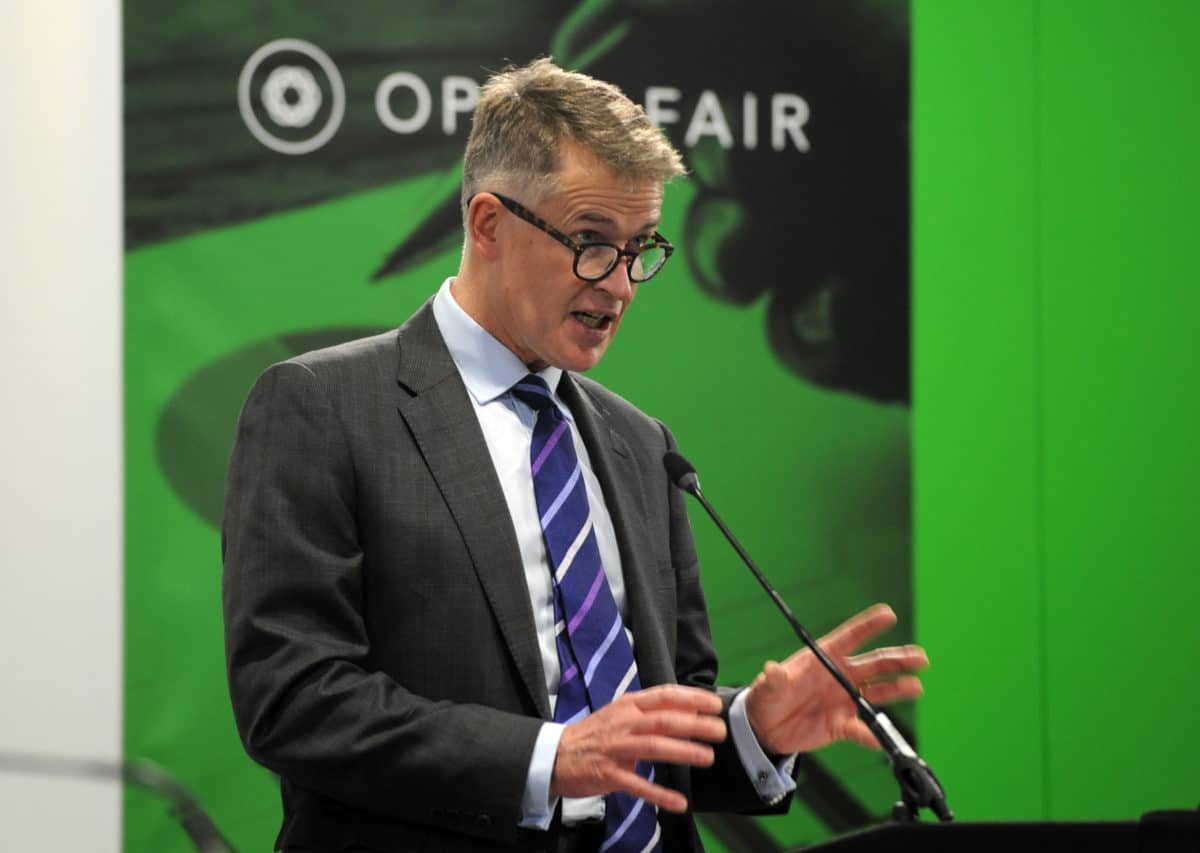 'The issue of capacity in eye health services and the direct consequence for patients' vision has been talked about for over 15 years,' said Nigel Kirkpatrick, consultant ophthalmologist and Newmedica clinical director.
'The rise in demand has been exponential, and now is breaking many NHS hospital eye services. Unless we come together and do something radical and different, the situation will perpetuate and avoidable sight loss will continue to happen.
'We have to deploy new ways of delivering these services – using smart process design, using multi-disciplinary teams, applying technology and moving these services out of hospitals.
'When it comes down to it, there are huge opportunities for collaboration between ophthalmology and optometry. I know, and any other ophthalmologist could tell you, that the overwhelming majority of eye disease cases can be managed and monitored with the right governance in community optometry.'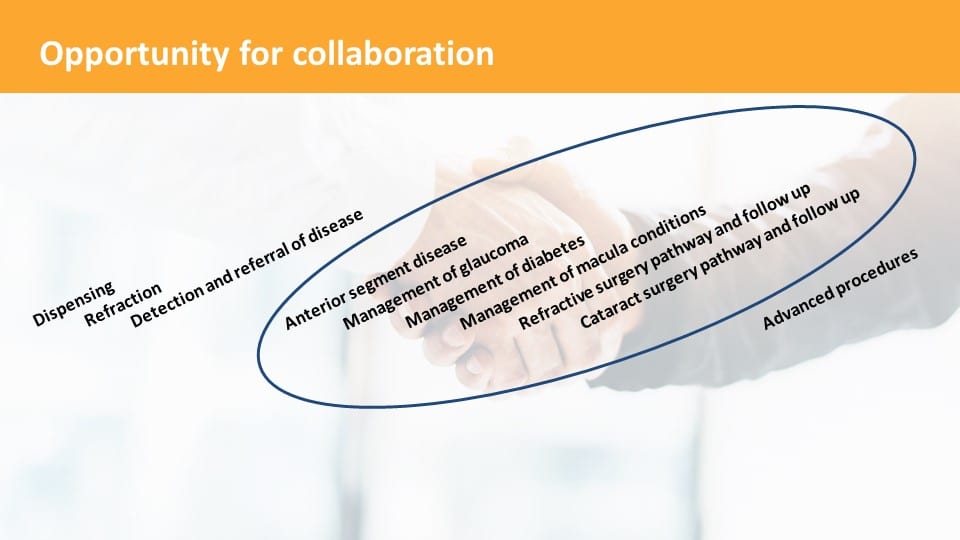 He explained, 'I foresee a new world of collaboration where many of these patient pathways are actively managed in community ophthalmology settings using the technology that you are all investing in – fundus cameras, Optos scanners, OCT, autofluorescence to name but a few.
'We have only scratched the surface of this type of collaboration but we must get going to deal with the increasing demand that is happening right now.'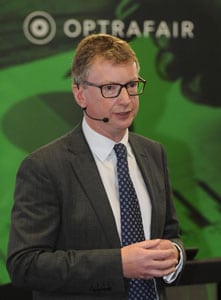 Giles Edmonds, Clinical Services Director for Specsavers, called for a joined-up strategy across the profession to help achieve this dream partnership.
'We need to make sure that we are closing the gap between ophthalmology and optometry, on getting closer to the medical profession. We need to focus on becoming the GP of the eyes, a real common goal for us all.
'We fundamentally believe that with this dream partnership we can protect the future of optometry.'
Share, Print or Favourite