Since May this year College membership has been part of the benefits package for all Specsavers optometrists. Optometrist Zeba Mirza and her Director, Sanjay Patel, from the Maidstone store explain what it means for them.
How long have you been a member of the College of Optometrists?
Zeba: I've always been a part of the College. From being a student, to post qualification, being a member of my professional body is something I have always valued.
What does being a member of the College of Optometrists mean to you?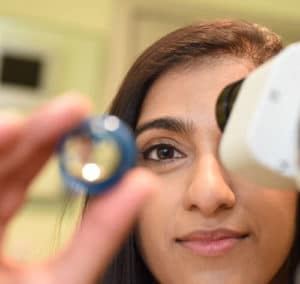 Zeba: I love the support I receive from the College, it's great to know that it is always there for you, whenever you need it. Being a College member makes me feel confident in the level of care I am providing, especially with the guidance the College offers. It's also great to have the MCOptom affix behind my name as it helps to enhance my professional profile with my patients.
Which member benefits do you use most?
Zeba: The College provides a lot of great resources to use in everyday practice. I love learning, and the College website really caters for this. It offers so much CPD and guidance, which really helps when you're unsure about how to manage a certain condition, or just want to brush up on your knowledge and get your CET.
I really appreciate the College's patient leaflets too, they make it much easier to explain certain conditions to patients. Having the College logo on them is a great way to make the public aware that you are a member of a profession, and your professional body. I really believe this makes my patients take the advice I give more seriously.
To Sanjay – Why do you think it's important for your optometrists to be a member of their professional body?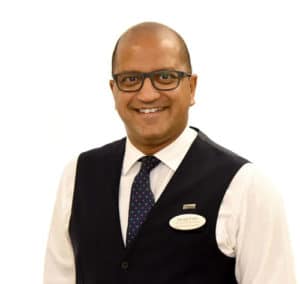 Sanjay: I encourage all my optometrists to take up College membership. I think you become a better practitioner with the support the College offers. From the Guidance for Professional Practice, to the College's clinical advice service and ethical scenarios, it's great to have the resources and backup the College provides.
Sanjay, has offering College membership within your employee package positively helped you to attract staff to your practice and retain them?
Sanjay: Definitely. When you have a list of benefits, and they realise that you're offering them College membership as part of their employee package, they realise how serious you are about clinical skills and supporting employee's professional development. This definitely makes them view your offer more favourably, and helps to reinforce messages around standards of practice.
I also believe the practice really benefits from our optometrists being members of the College. It helps them to practise more safely and to deliver the best possible quality of care to our patients.
How is the College important for you in practice and your career?
Sanjay: The College has been an essential part of my personal and professional development. Being a member of the College's Council and Board has also allowed me to see the kind of help and support the College provides its members, at every level.
Zeba: The guidance the College offers helps me to do everything to the best of my ability. In terms of my future career, the College's website resources and its suite of higher qualifications helps me to discover my next steps and continue developing as an optometrist. Optometry is constantly changing, so I feel it's in my best interest to be up-to-date with all the latest advancements and to keep learning.
What does the MCOptom affix mean to you?
Sanjay: It demonstrates my commitment to the profession and my fellow professionals, and shows the public that I subscribe to the College's guidance and the highest professional standards.
Zeba: It feels great to know I am supported by my professional body. It's also important for my patients to know that they are receiving the best quality care. I believe that my MCOptom affix shows this.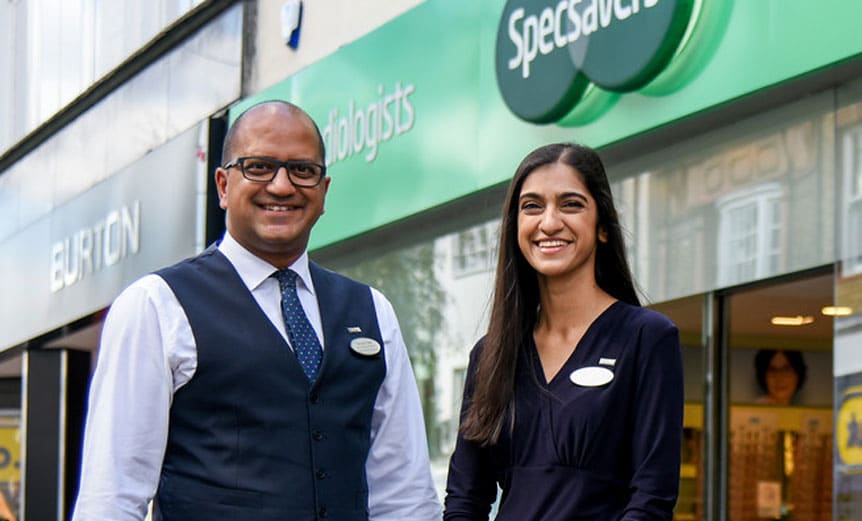 See also Benefits boost for optometrists
Share, Print or Favourite