Patients at the Royal Hospital for Sick Children were the first in Scotland to experience virtual reality, thanks to
Galashiels' opticians.
The virtual reality headsets can be used individually or linked with separate monitors to allow the children's families and friends to join in. Optometrist director Iain McFadyen hopes the programme will relieve children's worries in stressful situations and bring a fun activity that they can enjoy along with their parents.
Iain said: 'I have been working on this project for over a year so I'm thrilled that the children are now able to experience the virtual reality headsets.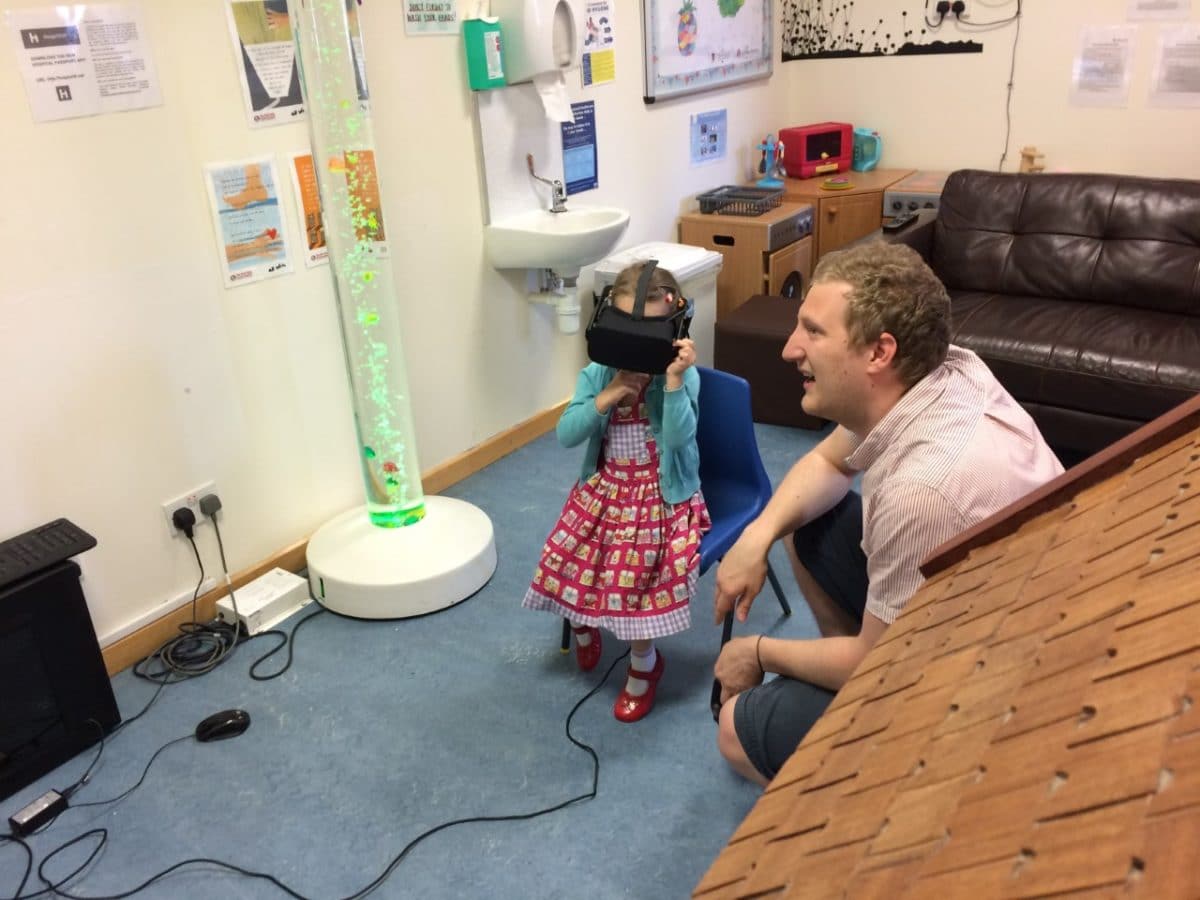 'In order for the sessions to be accessible for limited mobility and bed-bound children at the hospital, I built a custom portable
computer in a suitcase that works with the Oculus and Vive headsets. Through virtual reality, the children will get the chance to visit space, go underwater and hang out with robots and dinosaurs.'
Working in partnership with the Edinburgh Children's Hospital Charity, Specsavers stores across the east of Scotland have made a
collective contribution to help fund the equipment.
Other articles on children's eyecare
Share, Print or Favourite