Almost two thousand CET points were awarded to hundreds of optometrists, contact lens opticians and dispensing opticians from across the sector with Specsavers at Optrafair at the weekend.
Katie Trapp from the professional development team said, 'We had already increased capacity to 60 places per session from 50 last year yet in some sessions we had to pull up extra seats so we could accommodate up to eight people more.
'We still had to turn away dozens of people away because we didn't have room which was disappointing. We do urge people to guarantee their place by booking in advance.'
Apart from the quizzes at the start of the day, all sessions offered three interactive points with the most popular being the peer discussion, 'Kids give me a headache!' which was open to optometrists and DOs, and the peer discussions on oculoplastics and 'How urgent is this case?'.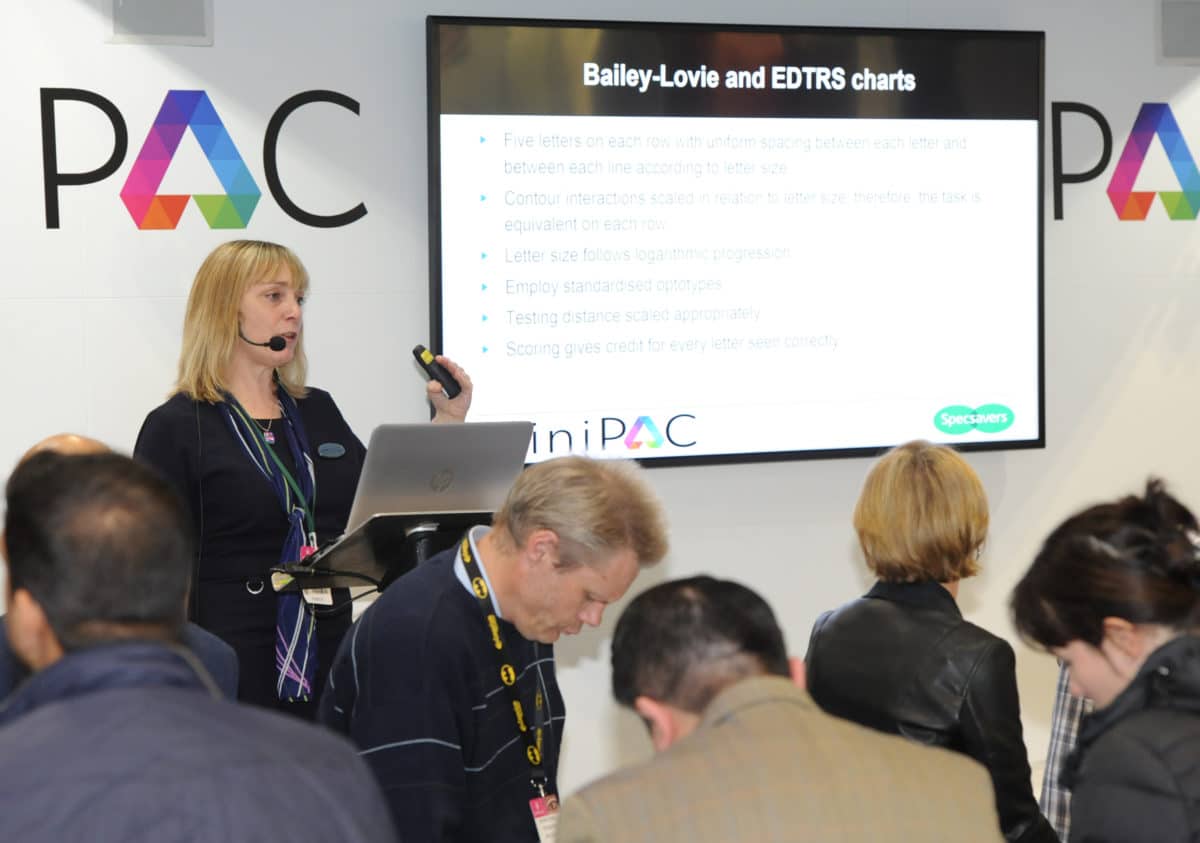 Judy Lea, Optometrist partner, Longton and Head of Enhanced Optical Services, leads a peer discussion on 'Kids give me a headache'.
Katie said that many were positively surprised that CET of such calibre was available at no charge to all practitioners, regardless of where they work. 'I think people really appreciate our inclusive approach, and the expert advice and support that they got from our speakers and facilitators,' she added.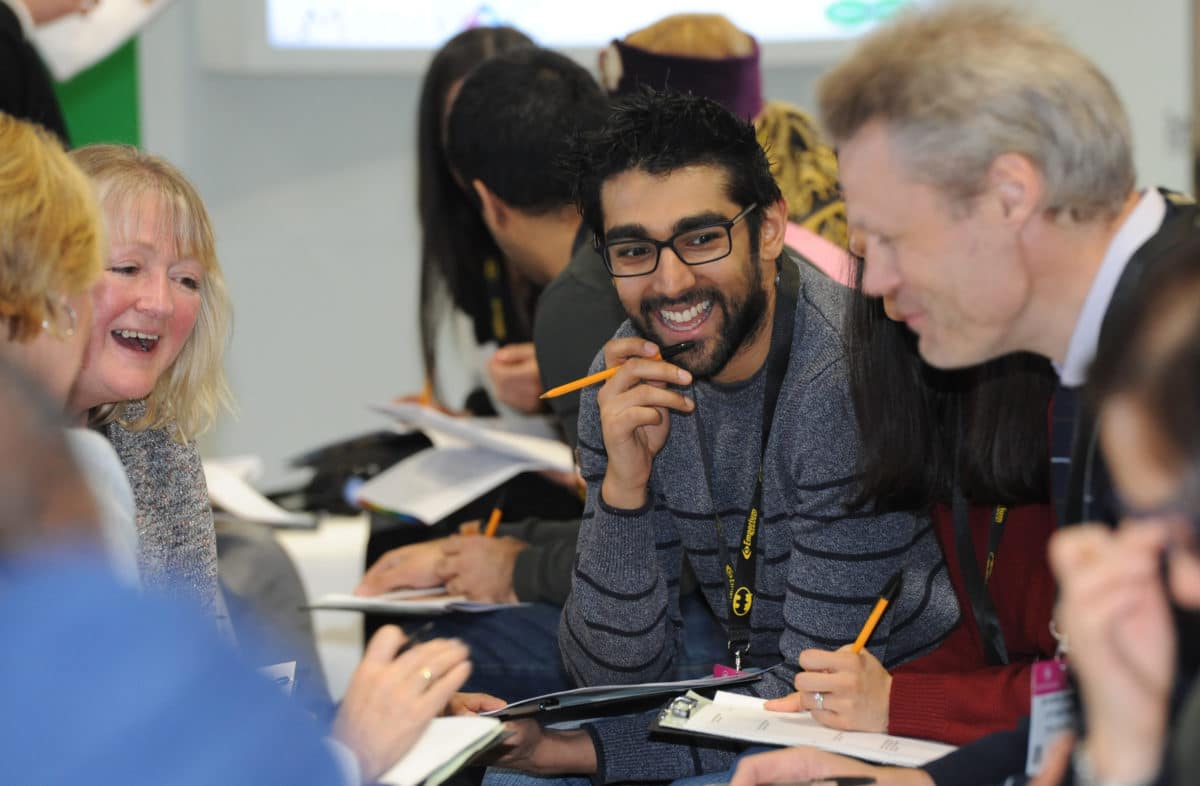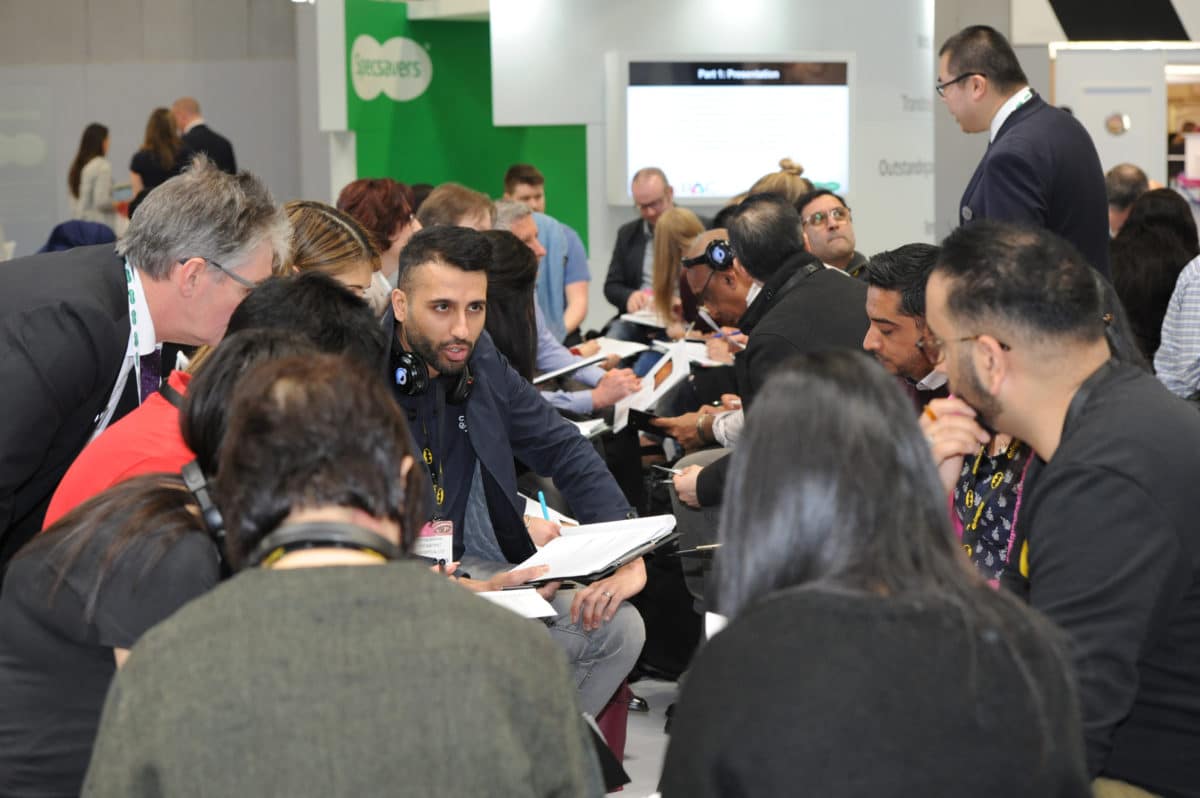 Heads of Enhanced Optical Services and Optometrist partners Mike Dearlove (left) and Kevin Liu (right) support delegates
Couldn't get to Optrafair? Join Spectrum and get free online CET.
Share, Print or Favourite