Judy Lea explores how the  most tumultuous of years has affected pre-registration optometrists – for good or bad….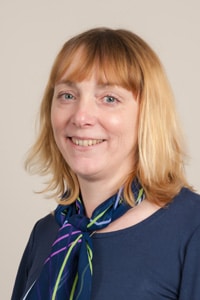 In the last few months in practice, we've spent more time supporting our pre-registration optometrists. As a national cohort, they've had to quickly develop maturity and resilience to deal with the challenges of this pandemic. In many cases their progression into their career was delayed, by no fault of their own. I know many pre-regs feel they're at a huge hurdle, which they never thought they'd have to tackle at this early stage.
Our practice in Longton has always tried to support pre-registration trainees through what most say is their most challenging year to date, even before a pandemic. The progression from graduate to professional proves easier for some than others. The switch of learning being laid out to developing their own learning can be tough. There's also the need to constantly reflect on performance. This is as well as adapting to a full-time job, from the days of student life when punctuality may not have been the first thing on their mind!
Patients generally appreciate how much attention to detail trainees give to their eyecare needs. This works both ways, as trainees appreciate seeing the variety of patients' eye conditions we see, perhaps because of the vast number of shared care schemes we offer.
I'll always remember the trainee who rushed out of their consulting room fist-pumping the air to inform me that they had a patient with anterior uveitis -a much needed experience for them. I had to remind them not to show quite so much delight in front of their patient when they returned to them, who was in considerable pain.
Trainees often pick a practice for its location, when I think they should consider the practice demographics first. Even as qualified optometrists, I find we fall into different groups. Some favour a high-end practice with an educated footfall, who may have already researched what they need; others prefer their patients to be more down to earth and more appreciative of their clinical skills. Some favour practices with older patients and higher levels of pathology, others prefer dealing with younger people and more straightforward prescriptions. I've seen this divide in our trainees over the years, so I ask they step outside their comfort zone and test more of the patients they wouldn't normally choose to see. Doing this when they still have the safety net and support of their supervisor, they develop ways of dealing with these patients and often find that the groups they found challenging actually become enjoyable and add variety to their day.
The two current cohorts have had different challenges -the 2019 cohort had to cope with furlough or job losses and worry if their route to qualification could even continue. Thankfully the College acted swiftly and switched to mostly remote assessments, with many of the trainees now just facing the challenge of their delayed OSCEs. The 2020 cohort's time at university was curtailed by the pandemic, resulting in many students graduating with less practical experience. Once in practice, they had to quickly adapt to optometry practice in College amber guidance.
We've always made sure trainees understand how important honest self-evaluation is and it's not 'failing' to ask for support with clinical techniques. This is more important with the new cohort, so we can support any lack of practical experience. They're benefiting from assessments already running remotely (as much as possible).
For current trainees all we can do is support as much as we can -practically and mentally. In our practice we set optional daily homework questions on outstanding competencies during the first lockdown. For our newer trainee we broke the eye examination into manageable chunks, so she could become efficient at smaller sections before putting it all together. We carry out patient history and symptoms remotely so this helped to develop questioning techniques to make it efficient and accurate, without eating into examination time. We were then able to introduce tests of clinical assessment on members of the closer practice and family bubbles, before extending it to carefully risk-assessed patients.
Overall, I think there are a lot of positives. Trainees have learned to be adaptable and resilient right at the start of their career. This may help them become the best clinicians that they could ever be. When we see patients, our role is to adapt to the patient in our consulting chair, empathetically dealing with their presenting symptoms. Covid-19 quickly removed the tick list of examination techniques that people left university with and asked them to consider the presenting needs of the patient -something which used to take time for many trainees to appreciate.
I wish all trainees the best of luck in their pre-registration journey and when celebrations are allowed, hopefully they'll celebrate their successful careers to date.
Judy Lea is optometrist director of Specsavers Longton.
Share, Print or Favourite