Specsavers Newport optical team recently competed in a bowling match wearing blind-folds to raise funds for Blind Veterans UK – who help ex-service people experiencing sight loss.
The team organised the event to raise money for Blind Veterans UK, where they drew a raffle that included gifts donated by local businesses. 
Clare Baker, team leader (pictured above, left) said: 'Trying to do anything with the blindfold on was so disorientating. Every bowler had another person guiding them just so they could get in the right position.
'This exercise made me realise how easy it is to take your vision for granted, which is why we're raising awareness of the issue. In the end, a young girl playing nearby followed our lead and encouraged her team to play blindfolded too – which is a great example of how fun events can make people aware of a serious issue.'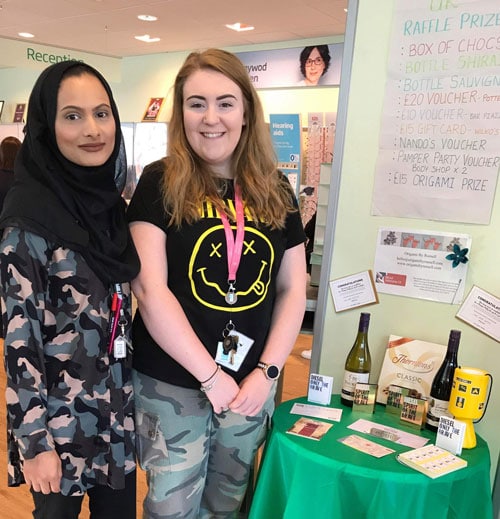 Clare helped organise the events and encouraged customers and local businesses to get involved. She says: 'For more than a century, Blind Veterans UK has provided an important support network for veterans so that they can rebuild their confidence and avoid social isolation.
'Fundraising events, big and small, enable the charity to cover support and rehabilitation costs, and we are extremely glad that we were to raise awareness of the important work they do.'
Share, Print or Favourite