The Association of Optometrists (AOP) Awards 2019 are now open for nominations, with a closing date of 20 July.
With 14 different categories open for public nomination, plus the Lifetime Achievement Award, the awards celebrate outstanding talent and innovation in the profession, recognising exceptional contributions made by individuals and teams across the country.
For the first time this year there is a category for Audiology Practice of the Year.
Specsavers Keighley (pictured below) won the 2018 award for Health and Wellbeing Practice of the Year.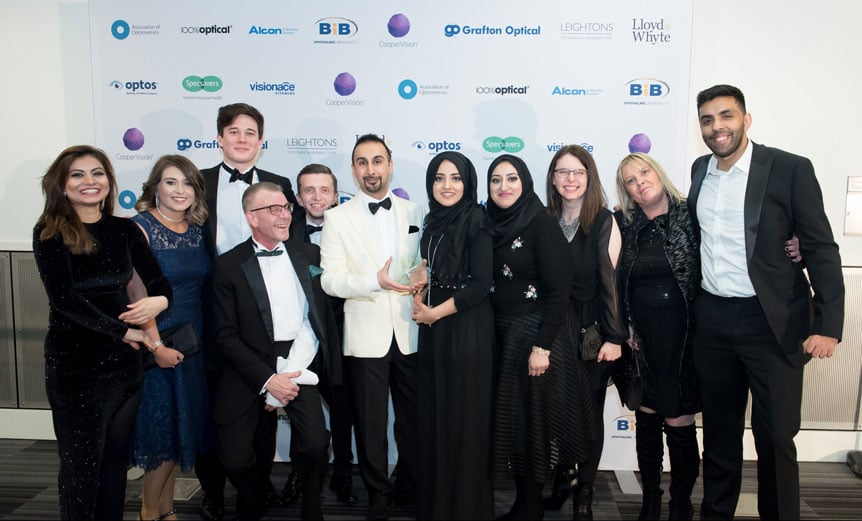 Raj Gill, Ophthalmic Director, Keighley said: 'It is great for the team to be acknowledged by our industry peers for doing a great job.'
The categories for this year are:
Public vote categories
Audiology Practice of the Year – new category
Charity of the Year
Contact Lens Practitioner of the Year
Dispensing Optician of the Year
Health and Wellbeing Practice of the Year 
Lecturer of the Year – sponsored by Specsavers
Locum of the Year
Newly-qualified Optometrist of the Year
Optical Team of the Year
Optometrist of the Year
Practice of the Year 
Student of the Year
For entry criteria and how to nominate visit www.mi-nomination.com/aopawards.
Nominations are accepted until 12pm on 20 July, with all shortlisted nominees contacted in early September. The public vote will open on 1 October and the winners will be announced at the Gala Dinner and Awards Ceremony on 13 January 2019.
Paul Cooper optical director in Loughborough told us how he plans award entries as part of his overall plans: 'A strategy was mapped out with the objective last year to go for an Optician Award. 'We thought we could build up a case where we were credible for a shortlist and that was part of our annual plan,' he adds.
After being nominated, Cooper, who was talking to Optician magazine describes the high level of expectations he managed as team members decided on what dresses and suits to wear. Fortunately, upon finding out they had won, they were 'blown away'.
He added: 'What you can't factor in is the halo effect you get in store for the next two or three weeks afterwards. Everyone is on such a high as a team. It doesn't just last for that one evening, it filters into weeks afterwards.'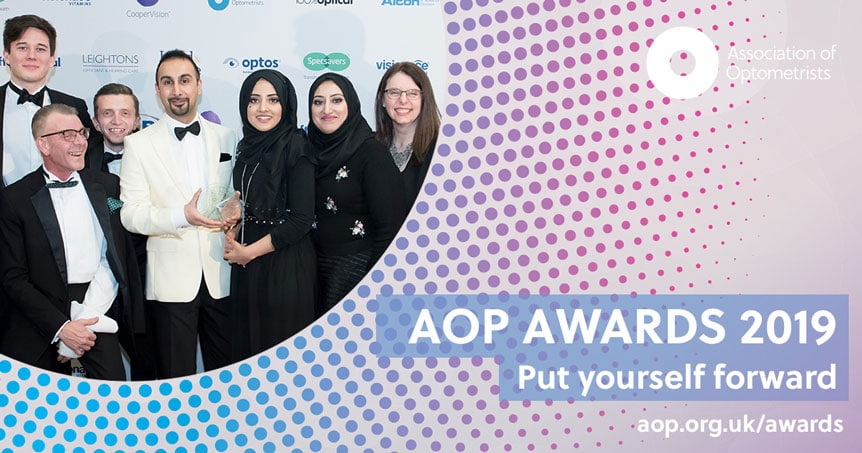 Share, Print or Favourite