The appetite of optical practitioners for developing their expertise was in full evidence on the Specsavers stand throughout 100% Optical 2018.
Every session in the 50-seat auditorium was full, from the start of Saturday 27 January until the end of Monday 29 January, with many delegates adding their name to the waiting list for each session.
Director of professional advancement Paul Morris paid tribute to the optometrists and DOs who took part in the CET:
'It was fantastic to see such commitment, particularly in the peer review discussions. This was not box ticking to get the CET points. This was passionate engagement in learning.'
Senior recruitment colleagues on the stand were also kept busy, with more delegates than ever before coming to find out about employed and partnership opportunities with Specsavers.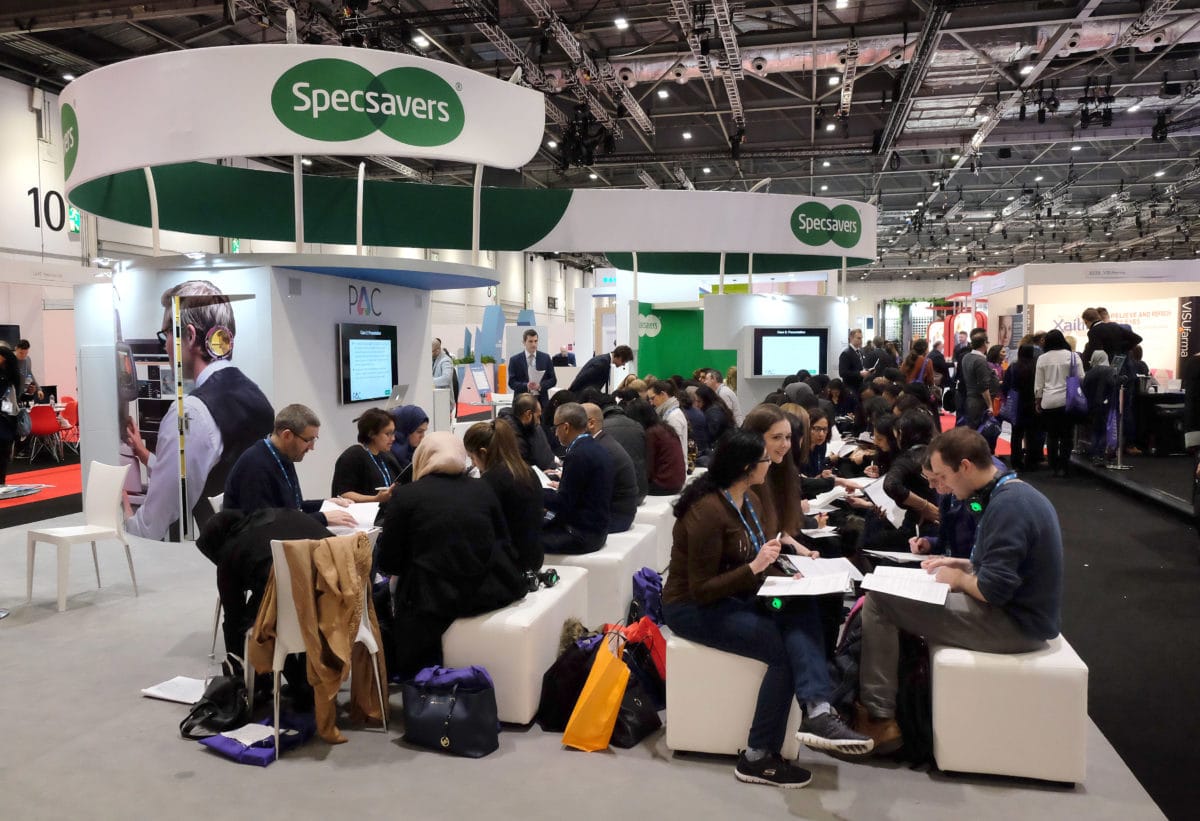 Views from the delegates
'I've been here all day because it's such good CET. It's right up our street, informative and so interactive. We walked past so many times as you're always busy. Can I save my seat for tomorrow?'
Sharon Mcfarland, optometrist, McQuaid opticians, Ireland
'All the speakers are so good – they keep it really relevant and are spot-on as well as being entertaining.'
Maire McQuaid, optometrist, McQuaid opticians
'You're the ones giving us the most points and I've been here all day. I tend to fall asleep in lectures so it's been great to be involved in the peer discussions, they've been really lively and I've got a lot out of it.'
Harinder Paul, locum optometrist
'The CET is animating and engaging – the peer discussions stick so much more in your memory. I'm at home at the moment with young children and it is lovely to come and meet fellow optometrists and to find about advances in technology – it all changes so quickly.'
Alice Rummer, optometrist
Share, Print or Favourite