In this third part of the video series of Dr Teifi James, he will be discussing the sort of eye conditions which effect young adults and adults up to middle age. He shares stories from his own experience and with tips to help you deal with patients in your practice or store.
Enjoy the video!
About Dr Teifi James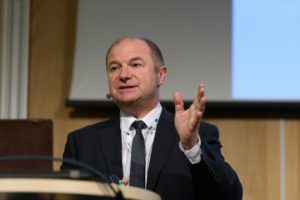 Teifi James is a consultant ophthalmic surgeon practicing in Yorkshire. He trained at St Mary's Hospital, Paddington (London University) qualifying in 1983 before working in Windsor for 3 years with Jack Kanski. In 1993 he became the youngest ever council member of the Royal College of Ophthalmologists.
Teifi James specialises in the management of uveitis and scleritis, caring for over 1,200 of these patients. He also has a general ophthalmology practice and has performed about twelve thousand cataract operations including over five hundred procedures in uveitic eyes. In 2004, Teifi set up the EyeBag Company, which he runs alongside his clinical practice. Over the last decade he has lectured extensively on Meibomian Gland Dysfunction; the tear film and the ocular surface.
Share, Print or Favourite